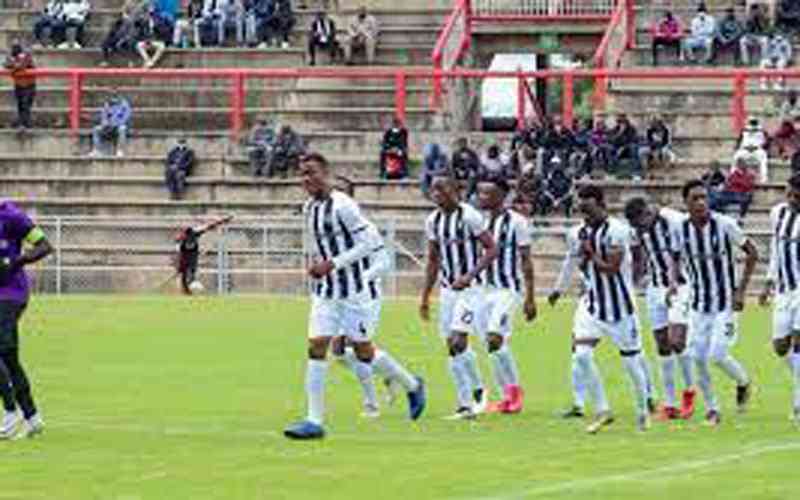 HIGHLANDERS strikers have promised to improve on their output when they face Black Rhinos in a league match tomorrow after firing blanks in their last match against ZPC Kariba.
The Bulawayo giants played a goalless draw against ZPC Kariba in their first game of the season at Barbourfields Stadium and strikers Stanley Ngala and Lynoth Chikuhwa believe the goals will come.
Ngala is aware that his job is to score goals, and does not mind where they come from.
"My job as a striker is to score goals, but for now, as a team we are preparing for a good start to the season. Last season we did not start well and our objective for now is to make sure we start this season well," Ngala said.
Chikuhwa echoed Ngala's sentiments.
"We did not score as a team in our last game and in the next game we are going to fight as a team. It is not about me, it is not about Stanley. If I don't score and Stanley doesn't maybe Peter (Muduhwa) will. It is not about strikers," Chikuhwa said.
The two were the leading scorers for the 2022 season.
Washington Navaya started against ZPC Kariba, but was later replaced by Ngala.
Striker Calvin Chigonero, who missed last week's game due to registration issues, is out of tomorrow's game due to ill-health.
Coach Baltemar Brito was expected to join the team yesterday, back from Portugal, and his assistant Antonio Torres said they will try their best against the army side.
"We tried our best (against ZPC Kariba). We went all out. The boys tried. We have a lot of examples from last week to show that the first round of the games is not the end of the season. We will give our best in the next match. This is not how its starts and how it ends, so we will give our best against Black Rhinos so that it ends well," Torres said.
When Bosso visited Black Rhinos last season in Harare, in their first game of the season, they returned empty-handed following a 2-0 defeat.
Related Topics