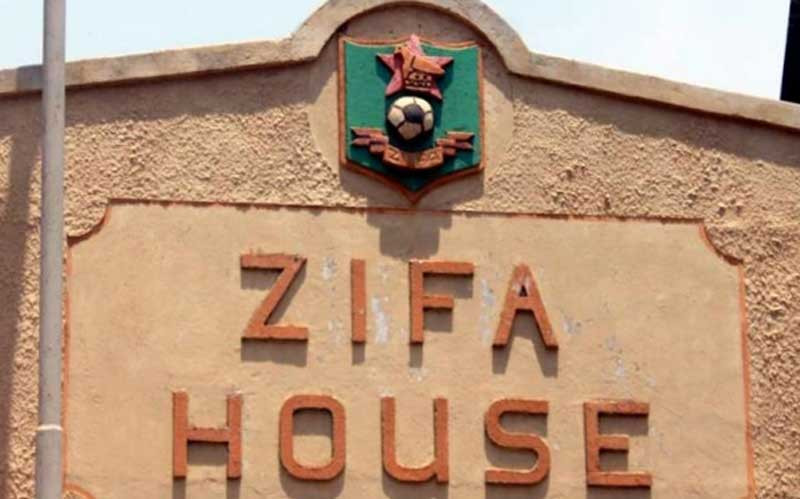 LOCAL coaches will this week confront the Zimbabwe Football Association (ZIFA) over the association's demand for standard coaching certificates for domestic leagues.
Zifa has said it will strictly enforce Caf and Fifa club licensing regulations which, among other things, require only Caf A coaching license holders to coach in the Premier Soccer League, starting this year.
All Division One coaches will have to possess a Caf B licence or its equivalent, while only Caf C licence holders will be allowed to coach Division Two teams.
In the past, Zifa gave some coaches without Caf A licences, but have a good CV, exemptions to coach in the local topflight. Former Chicken Inn coach Joey Antipas, Moses Chunga and Warriors legend Benjani Mwaruwari benefited from the waiver.
Not anymore, as the association has said.
Zimbabwe Soccer Coaches Association (ZISCA), an organization that represents the welfare of local coaches, is not amused. Its chairman Bheki Nyoni believes Zifa is being unfair to the coaches considering that the country's football governing body has not held a training course since 2017.
A meeting is scheduled for this week between the two parties in a showdown where ZISCA is expected to demand that Zifa softens its stance.
"Our position as coaches has been very clear on that," Nyoni told NewsDay Sport yesterday.
"We have given our position paper to Zifa and we are likely to be meeting them tomorrow (today) to discuss this issue. As an association we believe standardisation is good, fair and fine, but we should also look around the circumstances we are in. In 2018, some coaches were exempted and we had expected that they will attend the next Caf A class that was going to happen. Up to today, that class has not come, so it can't be our problem."
The COVID-19 pandemic halted Zifa's plans to conduct the Caf courses in the past few years.
Zimbabwe has since been suspended by Fifa from international football due to government interference which means local coaches will have to wait even longer to have the courses.
Nyoni says local football was in a crisis at the moment due to the ban and wants all coaches to be allowed to work until the situation normalises.
"For the past five years, there hasn't been any Caf courses so what it automatically means even those who have Caf B and Caf C have been disadvantaged as well because they could have completed their Caf A courses by now. What we want is a plan that can accommodate everyone. We are advocating for a scenario where Zifa must have refresher courses for all the courses for Caf coaching course holders and give them accreditation to up to the end of the year while we are sorting our situation.
"This is a temporary measure. We are in a crisis, unless some people don't realise that we are in a crisis which require some stop-gap measures. What Zifa are demanding is not available at the moment, so in a crisis like this we need to find a way. Let's look at everyone, for example a coach who did Caf C in 2017, and this is now 2023, that coach could be going for Caf A now. But that has not happened, so at the end of the day let's give them some sort of a local standard certificate so that they can work. A refresher course becomes a standard because we are allowed to have our local standards that we can use."
Nyoni said the Zifa rule would put a lot of coaches out work.
It has already claimed the scalp of Antipas who has since been reassigned at Chicken Inn, a team he helped win the league championship in 2015. The former Warriors coach who also won the league title with Motor Action in 2010 is a Caf B licence holder.
He has been 'elevated' to the post of club technical director to pave way for his former assistant Prince Matore who is now in charge of the team.
Arthur Tutani, who led Simba Bhora to league promotion, has also lost his job while Hwange coach Bongani Mafu who holds a Uefa B license, is also set to be affected.
Former Bulawayo Chiefs coach Thulani Sibanda was forced to fork out a lot of money to attend the Caf A course in Tanzania.
Follow Henry on Twitter @henrymhara
Related Topics