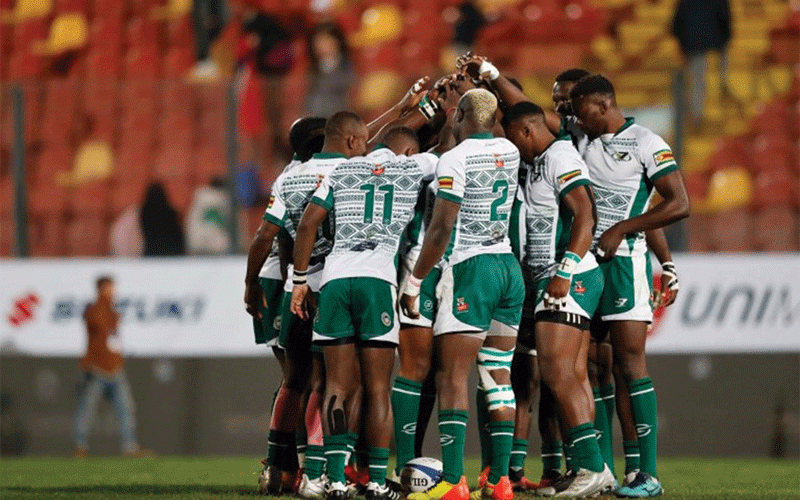 THE Zimbabwe rugby sevens team's hopes of securing a maiden berth at the Olympic Games have been given a big boost after the country was confirmed as the hosts of the 2023 Rugby Africa Men's Sevens, which will double as the continental qualifier for the quadrennial showpiece event.
The Rugby Africa Cup Men's Sevens, which features Africa's leading Sevens teams will be played at a venue to be confirmed from September 6 to 7.
Zimbabwe were awarded the rights in a unanimous decision carried out after the continent's rugby governing body had expressed its approval of the union's development and administration structures.
Zimbabwe Rugby Union (ZRU) president Aaron Jani said they were excited to be hosting Africa's rugby Sevens showpiece event and expressed confidence that they will host a successful event.
"We are very delighted with the development and we are grateful to Rugby Africa for awarding us this competition," Jani said in an interview with StandardSport yesterday.
"This is probably the first major Sevens competition that we have hosted in Zimbabwe and so this will be very welcome to our fans and stakeholders. We look forward to hosting a very successful Sevens tournament and we are very grateful to Rugby Africa," he said.
Zimbabwe will be hosting the Rugby Africa Men's Sevens for the first time since successfully hosting the 2014 edition, which was won by neighbours South Africa.
The tournament was still known as the Confederation of African Rugby (CAR) Men's Sevens tournament then before the continental body rebranded it to Rugby Africa.
The Zimbabwe team, which is popularly known as the Cheetahs have won the tournament three times in 2000, 2012, and 2018.
After losing in the final of last year's edition which was won by hosts Uganda, the Cheetahs will be hoping to make good use of home advantage in their be bid to secure their maiden ticket to the Olympic Games.
Meanwhile, the Zimbabwe Under-20 rugby team will return to Kenya for the defence of their Rugby Africa Barthes Under-20 Trophy which will be held from April 20 to May 1 after the East African side was named the hosts of the tournament for the third consecutive time.
Related Topics