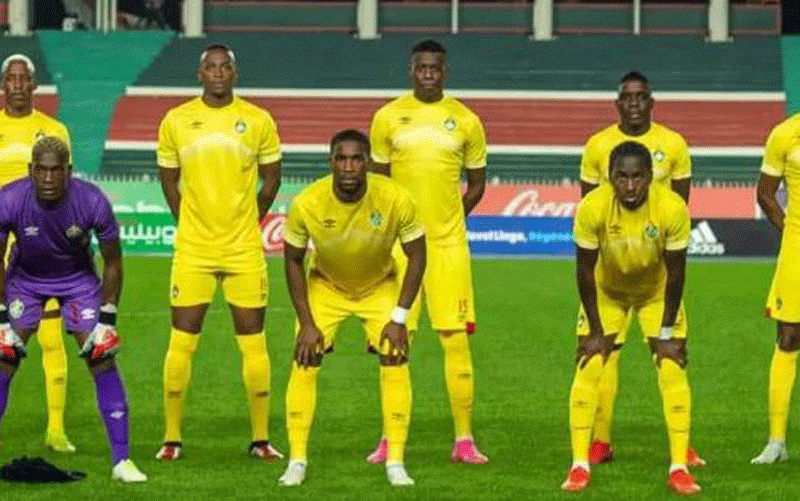 THE year 2022 is gone and we are now in 2023, a year that will be very crucial in determining Zimbabwe's future in international football.
All eyes and ears will be on how the Sports and Recreation Commission (SRC) will deal with the contentious issue of Zimbabwe's suspension from Fifa and the country's ban from international football.
A year has passed since Zimbabwe was thrown out of international football with Kenya, but events on the ground seem to suggest that nothing is moving forward.
Kenya have already been readmitted into the Fifa family after solving their problems in conformity with the Fifa requirements but sadly Zimbabwe remains banned.
Zimbabwe was banned for alleged government interference after the SRC suspended the Zifa board that was fronted by Felton Kamambo on among other accusations; corruption and gross incompetence.
The longer Zimbabwe stays banned, the more the country continues to lose in terms of football development and overall participation in world football events.
Zimbabwe is already out of Afcon 2024 and Chan 2023 while FC Platinum and Bulawayo Chiefs will not participate in continental club football.
This is not good because Zimbabwe will not be able to judge whether its Premier League standards are improving due to its clubs' non-participation in the Caf Champions League and the Caf Confederation Cup.
Zimbabwe's Under 23 side also stands to lose out on an opportunity to qualify for the 2024 Olympic Games to be held in Paris, France, as that competition is under Fifa's control.
However, with the World Cup coming in 2026 and nine slots reserved for Africa, Zimbabwe needs to move with speed to ensure that by the end of 2023, the country is back in international football.
This will give Zimbabwe time to participate in the 2026 World Cup qualifiers, billed to start later in 2024 after the conclusion of the Africa Cup of Nations finals.
Since the SRC refused to reinstate Kamambo as demanded by Fifa, the plan in motion should be to reform Zimbabwean football using the proper channels starting with elections for the Zifa Assembly which will then elect the Zifa board.
This is the foundation that Zimbabwean football needs because the Zifa Assembly is the most important arm of Zimbabwean football since it shapes and makes what football in Zimbabwe is all about.
The election of the Assembly and ultimately of the executive was the route that Namibia took after its suspension and later on won over the hearts of those at Fifa for readmission.
The Zifa Assembly is the supreme football body in Zimbabwe and is made up of elected members from all forms of Zimbabwean football including regions, provinces, the Premier Soccer League, beach football, women's football, and others.
The terms of most members of the current Zifa Assembly have since expired but they have been allowed to stay on because of the absence of a clear-cut roadmap on where Zimbabwean football was heading to.
The Zifa Assembly should have been put in place long back but sadly the Zifa Implementation Committee has been slow in its action while on the other hand, the Gift Banda-led Zifa board seems more interested in consolidating power rather than going sooner for elections.
Even right now, there is no clue as to when the Zifa Assembly will be enacted but it would be advisable that both the Zifa Assembly and the Zifa board be in place by mid-2023.
This will give Fifa enough time to assess the Zimbabwean situation well in time to make a decision on readmission while giving Zimbabwe itself time to make things right should there be any recommendations made.
Surely, Zimbabwe has lost out on a number of tournaments and benefits from Fifa through this ban, but this should not be allowed to continue.
That Zimbabwe is not in a hurry' to return to international football should be a slogan of the past and now is the time to impress Fifa with the progress made and win the fight for readmission.
Zimbabwe's Warriors should be back in action to fight for one of those nine Africa's 2026 World Cup places, one of which could be ours for the taking.
For your comments, views, and suggestions [email protected] or WhatsApp on 0773 266 779.
Related Topics