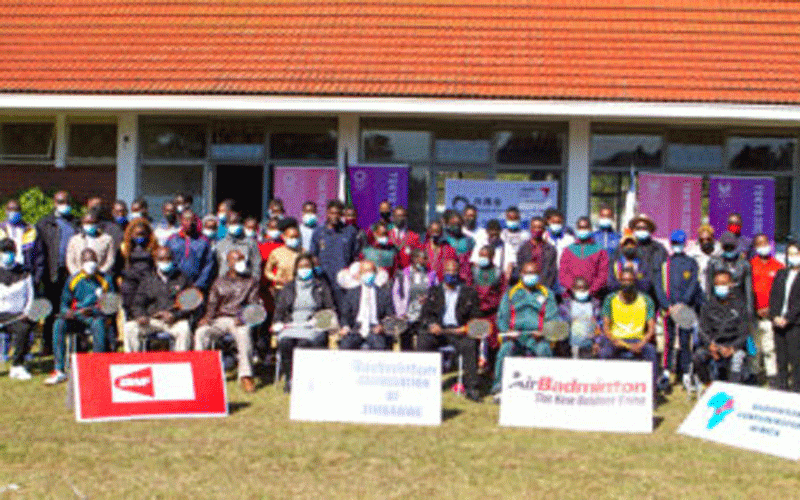 Badminton Association of Zimbabwe is set to host their first edition of the Smashdown Badminton Open Tournament between tomorrow and Sunday at Harare International School in Harare.
The two-day grand event marks as the last tournament of the year.
A Stellar line up of Zimbabwe's top badminton athletes are expected to participate and these include; two time All Africa Junior Bronze Medalist, Current Zimbabwe Open Champion in Men's Singles and Mixed Doubles , who has represented the country in over 15 international tournaments, Thabani Mathe; Current number 1 ranked Women's Doubles pair that also represented the country in International tournaments, Fabiano Oliviero and Avishi Raina and number 1 ranked Men's Doubles pair and Zimbabwe Open Men's Doubles Gold Medallists, Ashel Dziva and Paul Kopolo, who have also represented the country in many international tournaments, among others.
Athletes will be competing in Men's and Women's singles, Men's and Women's Doubles and Mixed Doubles categories. Champions will be awarded with medals, certificates and trophies.
Mathe said that he is expecting to grab gold in all categories that he will participate in.
"Preparations for the event are still on course. My personal expectations are to clinch all three golds for the categories I will be competing in and give all spectators, journalists, fans and everyone present a profound taste of the beauty and illustriousness of the sport. And also pave way for future generations of the sport," he told Newsday Sports.
The event is being sponsored by Happy Day, Smile Action International and PG Industries.
Faith Makamure Group Marketing Manager of PG Industries Zimbabwe said that her organization wants to support the growth of the sport and ensure participation of the youth.
"We believe in the growth of the youth and in supporting sporting activities in Zimbabwe. Especially with badminton so that it is better appreciated in Zimbabwe. As PG, it's part of our cooperate social responsibility to see and encourage growth of the sport," she said.
Related Topics