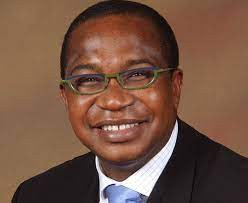 FINANCE minister Mthuli Ncube allocated just $1.2 billion for the rehabilitation and upgrade of sports facilities with the priority being the National Sports Stadium when he unveiled a $4,5 trillion 2023 budget on Thursday.
Ncube gave the Youth, Sports, Recreation, Arts and Culture Ministry a budget injection of $25,1 billion with capital projects receiving just $8,3 billion.
The state of the country's sporting facilities, especially football stadia, has had a negative impact on the sector in recent years with none of the football facilities meeting international requirements.
"With regards to sport and recreation, $1,2 billion has been set aside for the rehabilitation and upgrading of sports facilitates and recreational centres, with the aim of modernisation to conform to international standards," Ncube said
"Some of the priorities include the National Sports Stadium, Khumalo and Magamba hockey stadiums and refurbishment of Chitungwiza Aquatic Complex swimming pools and general-purpose halls," he said.
But it will be interesting to see how far a budget of about US$2 billion will go towards modernising the above-mentioned facilities to conform to international standards.
The National Sports Stadium, which is the biggest football facility in the country, was banned by Fifa from hosting international matches back in 2019 after it failed to meet the requirements.
But very little has been done to refurbish the facility since then despite Ncube allocating US$9,1 million for the improvement of the country's sporting facilities.
All the other football facilities in the country failed the test.
In his speech back in November Ncube said the country's facilities needed to catch up with the rest of the world.
"There is a deliberate intention to resuscitate and, or develop multipurpose Sport and Recreation facilities throughout the country to attain world standards," he said.
"This comes at a time when the nation is set to host the Cosafa and All Africa Games in 2019."
The budget targeted facilities including Chitungwiza Aquatic Complex and Khumalo Hockey Stadium as a priority before it cascades to other towns.
In August this year, Sports minister Kirsty Coventry revealed that the ministry had engaged a South African company to spearhead the refurbishment of the National Sports Stadium, but nothing has happened since.
Other facilities such as Magamba Hockey Stadium, Chitungwiza Aquatic Complex are now used for weddings, musical shows and church gatherings, among other functions.
Related Topics