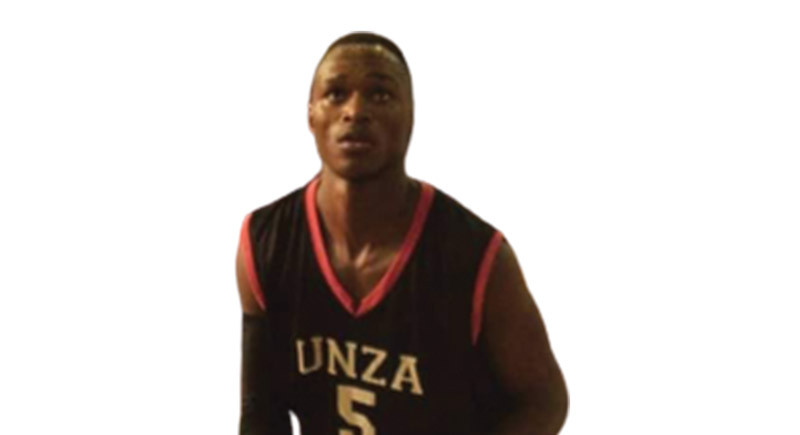 ZIMBABWEAN basketball prodigy Farai Mangwanya is determined to make a big leap in his career by becoming the first locally-bred player to make an impact on the newly formed Basketball Africa League after enjoying success on the local and Zambian basketball circuits.
The 23-year-old shooting guard is fresh from a very fruitful season at the University of Zambia Pacers, better known as UNZA Pacers, topping the scoring charts as the club reached the playoffs.
UNZA Pacers will not feature in the upcoming qualifiers for the 2023 Basketball Africa League after last year's champions Matero Magic were granted a wildcard entry last week.
However Mangwanya's club are favourites to win this season's Zambian championship after reaching the semi-finals in the playoffs last week.
"My long-term goal in basketball is to make it out there, right now there's the basketball Africa League and this is where our hopes are and personally this is where I want to be," Mangwanya said in an interview with The Sports Hub this week from his Zambian base.
"This is where everyone in African Basketball wants to be and if you are not aspiring to reach that stage you are not having a bigger vision. I want to go and play in the Basketball Africa League and prove myself at that level. When I reach that stage of course I want to give back to the community where I was taught basketball and the schools I attended," he said.
The Basketball Africa League is Africa's premier men's basketball league. The league consists of twelve teams qualified through their domestic competition, similar to the format of the UEFA champions league.
It is a joint effort between the National Basketball Association (NBA) and International Basketball Federation (FIBA) with sponsorship from Nike, Air Jordan and Pepsi.
BAL replaced what was known as the FIBA Africa Cup for men's Champion Clubs.
Zimbabwe is yet to be represented in the tournament, with Mutare-based side Mercenaries missing out on qualification for the competition's inaugural season which was held last year.
While the ticket to the prestigious competition has so far proved elusive for local clubs, Mangwanya is hopeful that he will get his Basketball Africa League breakthrough via the Zambian route.
He believes the stint in the Zambian league has made him a better player than he was when he left the country.
"Playing here has given me an opportunity to upgrade my skills and work more on my physic because the basketball here is really more physical. So with my skill set from Zimbabwe and the physicality that I get from the Zambian league, I believe I have become a better player than I was when I was in Zimbabwe," Mangwanya said in an interview with The Sports Hub from his Zambian base.
"I made the All-Star team in my first season; I was the All-Star starting point guard for that season I was with Hurricanes and also got the privilege to be selected to be part of the Pacers team that went to Basketball Africa League qualifiers. Unfortunately, I didn't manage to travel, but I was humbled to be selected to be given such an honour to be part of the team," he said.
Born in a family of four in Harare's high-density suburb of Highfield and raised by a single mother, Mangwanya initially started off as a soccer player until his introduction to basketball at the age of 12 while at Mutasa Primary School in Highfield.
He credits respected coach Farai Tanyanyiwa who has produced some of the best male players in Highfield, for introducing him to the sport.
Basketball would be his ticket from the difficult upbringing as it allowed him to initially get an academic scholarship to Marlborough High School before Churchill High School came up with another scholarship offer.
During his time at Churchill, he had the opportunity to represent Zimbabwe as part of the Bob Sports Festival team that travelled to Lübeck, Germany before making the step to the domestic club scene.
After stints at local sides, Cameo, Varsity Leopards and Arcadia Bucs, Mangwanya moved to Zambia to join NAPSA Hurricanes after being offered a scholarship at the University of Zambia.
His sterling individual performances for Hurricanes saw him earn a move to UNZA Pacers, where he has been starring on the court in addition to furthering his studies.
"So the reason why I say basketball to me is a cradle of opportunities is because if not for basketball I wouldn't be where I am today. I wouldn't have acquired the education I have today. I wouldn't have the family I have today as so many people from basketball helped me to be the person I am today and I'm truly grateful for that," he said.
Related Topics