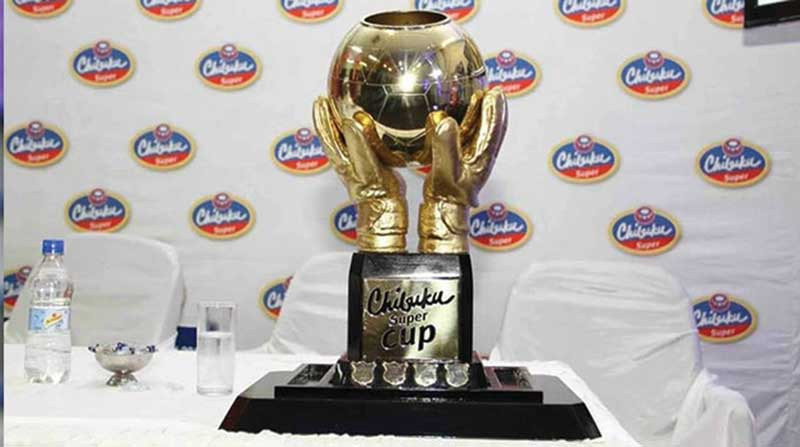 BULAWAYO Chiefs, Herentals and Black Rhinos will be looking to qualify for a first Chibuku Super Cup final when they compete in the last four double header at Mandaba Stadium this afternoon.
The fourth team to reach the last four stage of the competition FC Platinum will be looking to keep their league and Cup double alive by progressing to the final.
Army side Black Rhinos clash with flamboyant side Bulawayo Chiefs in the first semifinal of the day at 1pm while Pure Platinum Play who have an advantage of playing in their home ground entertain Herentals.
Interestingly FC Platinum locked horns with The Students in a league match at the same venue last week and claimed a narrow 1 - 0 win.
But at the same time Herentals will be buoyed by the fact that they are the last team to beat FC Platinum when they won 1 - 0 in Harare at the end of April.
FC Platinum coach Norman Mapeza said his side will be going for broke to reach the final against Herentals.
"Everybody knows that we are going to play Herentals after our league game last weekend its a different ball game now and both teams have got the same objectives that is to go to the final."
"There is no need to be courteous, its not a league match and we want to go to the final. Its all about attacking and being cautious at the back. I think its going to be an open game for both teams because we all want to go to the final," he said.
Mapeza is also pleased to have his entire team competing for places in the final squad for the encounter.
Herentals Captain Gibson Chinobva asked for self belief in their quest to reach their first Cup final since they joined the big league in 2018.
"I told my boyz that lets believe in ourselves that we can beat FC Platinum, not to be aggressive, and be cautious in defence so that we can contain them because they are not a bad side," he said.
Chiefs assistant Thulani Sibanda was clear that the team's priorities lie in the Cup competition at the moment.
"In terms of priorities we always prioritise more of the Cup than the league. Not to say we no longer put effort in the league but you look at a situation where you feel you may end up with silverware when you put you focus in the Cup," he said.
"In the league we want to finish in a respectable position but one thing for sure is that we are safe on relegation.
"Its going to be a tough game against Black Rhinos. You know Black Rhinos have got a die hard spirit, they have got a seasoned coach but we will try our best," Sibanda said.
However, Sibanda expressed concern over the absence of forward Obriel Chirinda through suspension while Farau Matare is racing against time to be fit for match.
Rhinos have been one of the form teams in recent months and will be looking to reach the final under legendary coach Stanford Stix Mutizwa.
Related Topics