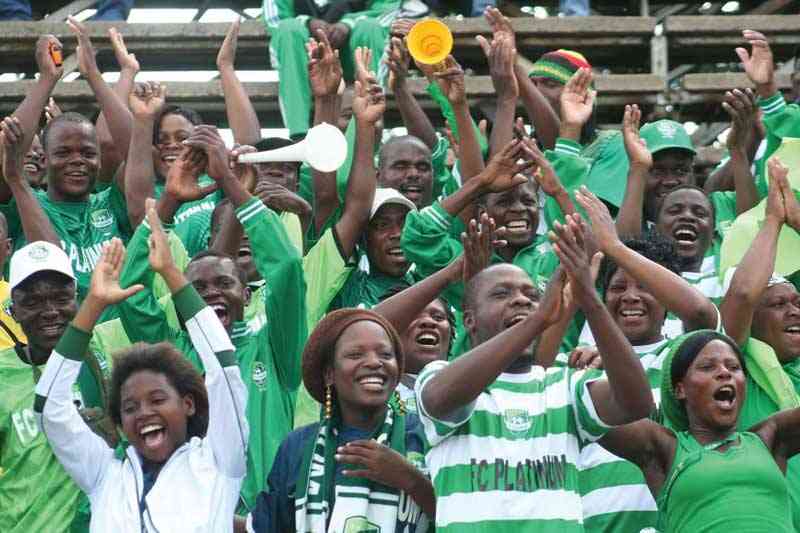 SO, FC Platinum are once again the kings of Zimbabwean football even though the 2022 Castle Lager Premier Soccer League season is still four matches away from conclusion.
Everyone except the most partisan supporter agrees that the Zvishavane based miners are worthy champions and that others like Dynamos gave a chase that — as usual — was undermined by bickering over money.
Kugona Kunenge Kudada just need a single point from their remaining four matches to wrap up their fourth consecutive title and it would be cruel to suggest that they would sink down to such levels of failure not to take the 2022 championship.
In fact, those who follow Zimbabwean football should be safe to conclude that FC Platinum already have that title under their carpet as it seems no-one is strong if not better enough to challenge their dominance.
In fact, questions are already being raised as to whether any team will be able to stop this FC Platinum juggernaut now or in the immediate future because of the wide gap that exists between them and the rest of the PSL pack.
For example : FC Platinum — right now — lead second placed Dynamos by a massive 11 points, while Chicken Inn are 12 points behind and Ngezi Platinum Stars 20 points adrift and that gap could even widen further in the remaining four matches.
That Kugona Kunenge Kudada have already won three titles in a row and are on the verge of clinching a fourth has surely created a huge shift in the balance of football power in the country.
The convincing fashion in which this team has won those three titles and the quality of football they have displayed has further opened debate on the secret to their overall strength and team spirit.
It should also be placed on record that FC Platinum have won two Chibuku Super Cup titles in 2014 and 2021 and reached the final of the 2016 edition before losing out to Ngezi Platinum Stars and could reach their fourth final after today's semi finals.
The question is : What exactly is FC Platinum doing that the other teams in the Premiership are failing to do ?
Is it about money ? Certainly not, as money wise, Dynamos, Highlanders, and Ngezi Platinum Stars compare equally with Kugona Kunenge Kudada.
Some can also argue that financially, the likes of Chicken Inn, Herentals, and Triangle, are all also in a position to compete on equal scale with Kugona Kunenge Kudada.
In fact, FC Platinum have abandoned the system of spending heavily on the transfer market, preferring instead their own self natured talent.
Statistics show that in 2022, this Zvishavane based club — spent far much less on the transfer market — after losing more players to other clubs than those they bought themselves.
Ralph Kawondera, Silas Songani, Rodwell Chinyengetere, Eli Lunga, Stanley Ngala, Donald Dzvinyai, Ralph Kutsanzira, Kelvin Madzongwe, and Denzel Khumalo, all left in a massive clear-out.
The only notably player they signed was Walter Musona who rejoined the club after an unsuccessful stint in South Africa.
So what is it with this club that makes them so different from their competitors in the 18-team Castle Lager Premiership ? Is it, their charismatic coach Norman Mapeza or just that they have a sound administration ?
Surely, everything happening at FC Platinum points to good football leadership yet those running the club have not been the showy type preferring to let their patient groundwork do the talking.
It is not a secret that one of the reasons for the club's success has been its ability to keep Mapeza happy and giving him the chance to build a team that concentrates on its prime job without putting pressure on the coach.
In fact, FC Platinum has had one or two coaches since 2014 yet others like Dynamos, Highlanders, Ngezi Platinum, have had too many coaches who have come and gone with some of them sitting on the bench for three months or less.
In fact, Ngezi fans for example, can lay blame of their failure this season on the technical crew forgetting how in one season, the club hired three different coaches, including Benjani Mwaruwari who did not last three months.
Yet, for FC Platinum, it was only after Mapeza left for South Africa to handle Chippa United that the club appointed another coach in the form of Lizwe Sweswe but on interim basis before they brought Pieter De Jong from Highlanders.
It is also easy to see that their players are also happy and that is the reason why they are highly motivated with a great desire to win.
That desire for success was clearly evident in the 3-2 win over Highlanders in a game they proved that they can rise to the occasion when the going gets tough.
Surely, it will not surprise anyone should FC Platinum in 2023 once again, dominate the Zimbabwean game. They have proved that with a sound leadership football success is not all that hard to come by.
Sadly, though, FC Platinum will not be able to judge their overall strengths against the best Africa has to offer in the Caf Champions League following Zimbabwe's ban from international football.
However, they still remain in Zimbabwe, the team which other teams in the PSL and those from the lower division strive to be - a complete outfit both in the boardroom and on the field of play.
For your views, comments and suggestion [email protected] or WhatsApp on 0773 266 779.
Related Topics