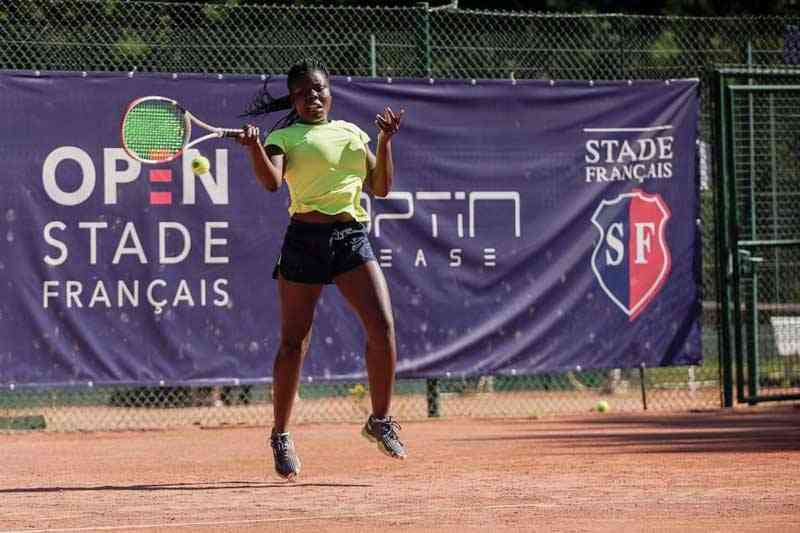 Fourteen-year-old Zimbabwe female tennis star Kudzai Chapepa is destined for a great career after she qualified to represent Zimbabwe in the Confederation of African Tennis (CAT) 14 and Under Masters which start this week in Egypt.
Chapepa, a product of the Gap Sports Consultancy at Bulawayo Athletic Club, is currently the fifth best female young player on the continent and CAT Masters caters for the top eight players in the continent.
It is her dream to make it onto Women Tennis Association (WTA) Pro-Circuit in the future while she eyes to break into the country's team for the Billie Jean King Cup, an equivalent of the men's Davis Cup.
She is excited at the prospect of taking part in the Masters in Egypt as well her dreams and aspirations.
"I am very excited about the Masters, it is so part of myself because I worked really hard for such a chance and I am still working hard. What I expect in the future is to win an ITF Grade 3, 4 or 5. I really want to win one of the ITFs and get into the WTA circuit; Pro-Circuit women," she said.
"My journey has been really tough. It is getting harder and harder and training has to be high.
"You really need to be on top of everything for you to be able to move forward. You need to be tense and keep it up."
Chapepa has hit the headlines since she was 12, winning titles locally and in South Africa while she has successfully competed in International Tennis Association (ITF)/CAT African Junior Championships across the continent.
Currently based in South Africa at the Curro Academy School, Chapepa toured Europe courtesy of the ITF and CAT where she played in various tournaments in France, Germany and Belgium doing well where she reached the doubles semi-finals with a Mexican partner in Belgium last month.
Chapepa's coach at Gap Sports, Thesly Mafunda also praised the prodigy for making it to the Egypt event.
"It's a good and prestigious tournament that can actually help her spring out opportunities that they can possibly use as well in the future.
"They get noticed at a global stage and this is one of the biggest events of the continent after the Africa Junior Championships. This is a moment for her to shine," Mufunda said.
He added: "What is now needed is that support, especially from the corporate world, from the whole nation being hands on deck to try and be able to help her to play more of these tournaments and get as much exposure as possible. There are a lot of financial requirements that are needed and I think the parents have gotten to a point where they have tried but now they really can't push on their own."
Chapepa's father Shadreck also reiterated the financial challenges accompanied by supporting their child's dream.
"When Kudzi was selected, we were very excited because it is an opportunity for her to represent not only the country, but southern Africa.
"It's a big milestone for her. Although it is a positive, it comes with its own challenges especially for us as parents. You get a notification on September 14 that you have to confirm there and then. I don't know whether if you confirm by the 14th, you then have to look for your own money to send the kid and her coach to Egypt and if you look at the environment that we are living in; we have received our August salaries, paid school fees and from nowhere you have to look for airfares in two weeks or less," Shadreck said.
Related Topics