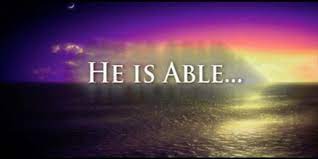 By Doug Mamvura
There comes a time in one's life when life seems unbearable and the burden is too heavy. I want you to know that you can count on Him who invites you to "Come to me all of you who are weary and carry heavy burdens, and I will give you rest. Take my yoke upon you. Let me teach you because I am humble and gentle at heart and you will find rest for your souls" (Matthew 11: 28 29 NLT).
This is totally against the wisdom of this world. The way to get ahead in the carnal mind is to work harder, but Jesus was saying, "Come to me and rest." There is a place in Christ where all we do is simply in response to what He has already done for us. This is in stark contrast to us labouring in order to get God to move. It takes trust and faith in the finished work of Jesus to rest in Him and off load or casting all your cares on Him because He cares for you affectionately.
One of our main challenges as human beings is the sin of worry. I must confess that I used to struggle with this sin of worry. I was literally a world champion worrier. God has delivered me from this as I have learnt to put my trust in Him. He has always proved Himself faithful though I have been at times faithless. His Word tells us that "He is not man that He should lie nor son of man that He should repent" (Numbers 23:19).
I remember one day as I was having my pity party feeling very sorry for myself, I decided to pray and told my Father that before I go through His Word, "I promise You this: I make this covenant with You. I'll never doubt anything that I read in your Word. And the moment I read it and understand it, I'll put it into practice." I then landed on Matthew 6:34. "Therefore do not worry about tomorrow, for tomorrow will worry about itself. Each day has enough trouble of its own." This is speaking of anxious thoughts or worries. The NIV translates this, "Therefore do not worry about tomorrow…
This then takes us to Philippians 4:6 "Be careful for nothing; but in everything by prayer and supplication with thanksgiving let your requests be made known unto God."
The New International Version translates this verse "careful for nothing" as "anxious." The word "anxious" means "uneasy and apprehensive about an uncertain event or matter; worried." This is a command for us not to be anxious about anything. How do we do that? This verse goes on to explain that we are supposed to take our needs and problems to the Lord in prayer. Anxious people are people who haven't thrown their problems over on the Lord in prayer.
Notice that all our supplications are supposed to be made with thanksgiving. That's very important. Sometimes people just tell the Lord all their problems and call that prayer. That's complaining. But when we voice our needs to the Lord and wrap them in thanksgiving, that moves us over into the realm of faith. If there isn't thanksgiving in every prayer we pray, then we aren't abounding in faith (Colossians 2:7).
Paul said we were to give thanks when we make our requests to God. A request is something asked for but not yet received. We wouldn't request something to happen that has already happened.
Notice that this instruction about prayer in Philippians 4:6. What is the first thing the Lord said to do? Deal with your anxieties; deal with your worries. That's the first thing. And that's the first thing the Lord dealt with me about.
It's easy enough to practice the second part of the verse ("in everything by prayer and supplication with thanksgiving let your requests be made known unto God"), but this part is not going to work without taking the first step ("Be careful for nothing"). Do you understand? The first thing the Lord said was, "Do not fret or have any anxiety about anything." Take that step first. When you give people the Word of God, some accuse you of being hard-hearted. I hope you understand the spirit with which I am saying this to you because I used to struggle with worry and anxiety too.
Most believers realise that anxiety and worry are not good and try to avoid them, but they do not believe that it is possible to live a life totally free of care. Paul commanded us to be careful for nothing. That means there is nothing that we should be worried about. There are no limits to the peace of God.
Notice we are supposed to use prayer and supplication. Many people only think of prayer as supplication; i.e, asking for something. But the Greek word "proseuche," translated "prayer" in this verse, means "prayer (worship)" (Strong's Concordance). This is saying we need to be praising the Lord, which moves us into faith, and then make our supplication to the Lord.
Apostle Peter encourages us to "Cast all our cares on the Lord". I really like the amplified version of this verse:
"Casting all your cares [all your anxieties, all your worries, and all your concerns, once and for all] on Him, for He cares about you [with deepest affection, and watches over you very carefully]".
Please note he didn't say some of your anxieties or some of your worries but, ALL" of your anxieties and worries" once and for all. Why? Because He cares for you with deepest affection and watches over you very carefully. This is how much God loves you and I. We are secure in His hands. This is why the Psalmist declares in Psalm 27:1 that:
The Lord is the stronghold of my life — of whom shall I be afraid? When evil men advance against me to devour my flesh, when my enemies and my foes attack me, they will stumble and fall. Though an army besiege me, my heart will not fear; though war break out against me, even then will I be confident".
Fear is not of God because the Bible says that we were not given a spirit of fear, but of power, love and a sound mind. You must be able to stand your ground in the face of any challenges you may face.
Ephesians 6:13 (Amplified) Therefore put on God's complete armour, that you may be able to resist and stand your ground on the evil day [of danger], and, having done all [the crisis demands], to stand [firmly in your place].
You must be able to stand your ground and keep on standing. When you feel you're sliding, falling, crawling, sitting or perhaps lying on the floor; keep on standing. Then when you are standing, watch out, if you think that you are standing firm in your strength, you can fall. It isn't how strong you are, but how strong you are in the Lord's strength and power. Knowing that, you can boldly say that the Lord is your Helper, what can man do to you?
Ephesians 6:14 (Amplified) stand therefore [hold your ground], having tightened the belt of truth around your loins and having put on the breastplate of integrity and of moral rectitude and right standing with God…
In Exodus 14 the Egyptians were chasing the Israelites and when they reached the Red Sea, the Israelites were terrified. Moses stood up and said, "Fear not!", "Stand still and see the salvation of the Lord!" Then God told them to advance.
You don't have to fear and you can boldly say that God is your Helper. Stand still and put on God's full armour by totally trusting Him to fight for you. Then you will see the salvation of the Lord
Dr Doug Mamvura is a graduate of Charis Bible School. Feedback: [email protected] or Twitter @dougmamvura
Related Topics