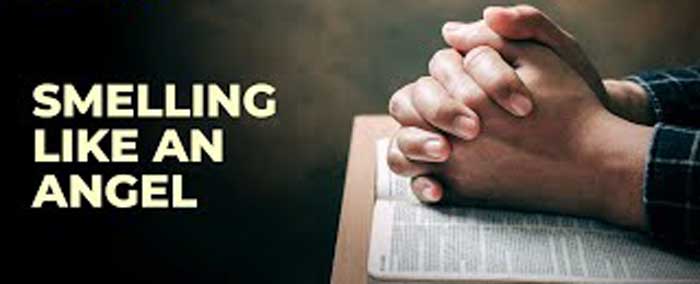 BY PROSPER TINGINI Every believer of God has prayed for something. We pray for many things that may bring some salvation to our situations. I have personally prayed both for myself and for others and in many instances have received some indirect answers from God through other people, whom He uses as "angels" in positive response to my prayers. We should not expect the Lord our God to come in person to answer our prayers, whatever they may be.
When He hears our prayers, He will choose someone to deliver some of the solutions to our problems, whether they are of social, financial, health or salvation issues.
Like in the case of Moses, whom God used to communicate His messages to the Pharaoh of Egypt or to the children of Israel, the 'angels' have no set criteria. Moses killed an Egyptian in sympathy to the ill-treatment of his kinsman. Yet, the Lord used him in answer to the prayers of suffering He had received from the Hebrews. Prior to that, there was nothing special or divine about Moses to qualify him as the torch-bearer of one of the greatest God-inspired rescue missions of all time.
God chooses whoever is conveniently placed to act as an angel to someone. Anyone of us can be that angel of God. Each one of us can be the angel to answer someone else's prayer or just to convey a message from God for a particular purpose.
I have a related real-life story telling of an 'angelic' incident, as an example of how the Lord can use any one of us to be the angel for another person. It was written by Sebastian Braxton, an international speaker and a serial entrepreneur. The story goes as follows:
As I knocked on the door, a small-framed, middle –aged woman opened it slightly to greet me. I began explaining that I was going door-to-door selling Christian literature. She quickly interrupted me and asked if I could come back tomorrow. She appeared emotionally disturbed. I leaned upon my own experienced and replied, "Ma'am, we don't usually come back. So, if you are not interested it's perfectly fine. We have some sample books I can offer you for about 10 to 20 dollars…' Again, she dismissed my comment and requested I come back the next day. I acquiesced and promised to return. The door rapidly closed.
Despite my stubborn resistance to the spirit, I returned to her home. Before I could even finish knocking, the door opened, and she invited me inside to wait in the kitchen. I was utterly convinced that this would be a waste of time that I did not even bring all my books inside with me. I soon regretted that decision. Sitting in plain sight was a blank bank cheque, already signed. This meant that she was ready to purchase the books; she just needed to know the price. I began apologising to the spirit for my lack of faith. Upon her return, she noticed the display I created on her countertop and said, "I will purchase every book you have if you can answer me one question." In shock, I said, "Of course, anything!"
"Are you an angel?" she asked. I shook my head. "No ma'am, I am not an angel." "Are you sure you are not an angel?" she asked suspiciously, squinting.
"Yes, I am positive. You can ask my mother. She will tell you," I said with a slight chuckle. I then asked curiously, "Why would you ask me that?"
Her response changed my entire understanding of how involved God had been in bringing us together. The woman told me that one year prior, she had a dream in which she dialogued with an angel whose face she could not see due to its brightness. When she woke up, thinking it was just a dream, she sat up and realised that the same angel was at the foot of her bed! The angel rapidly flew out the window, and as quickly as she could, she ran to the window to catch a glimpse of him — but to no avail.
As she pulled her head back inside the window, an overpowering smell rested in the room. The smell was pleasant but unfamiliar. She began a search for the source of the smell. She smelled every perfume, cologne, herb, essence, air freshener, any scent she could find. None of them matched. Until I showed up at her door. The woman told me, "You had the smell! I was so overwhelmed that I panicked and asked if you could come back tomorrow. I figured, if you were an angel from God, you would come back. You wouldn't lie." And to think I almost did not return. I nearly missed an opportunity to be a part of a miracle of God by losing my heart for souls in the routine of service.
She went on to say, "Even right now, you still have the smell". We prayed together and embraced, and she requested Bible studies. Like a modern-day Cornelius experience (Acts 10), God is preparing someone right now for you. I believe God left that scent over a year before for her to confirm the heavenly authority of whoever bore it again. Thankfully, God is no respecter of persons, and He will gladly give the same experience to anyone willing to offer themselves for the salvation of others. If you are willing to submit to the leading of the Holy Spirit and make yourself available to heaven, then you will smell like an angel to a soul God has been preparing to receive his grace and salvation.
Prosper Tingini is the Scribe of the Children of God Missionary Assembly — God's messengers. Contact details: Mobile and Whatsapp: 0771 260 195. Email address: [email protected] 
Related Topics