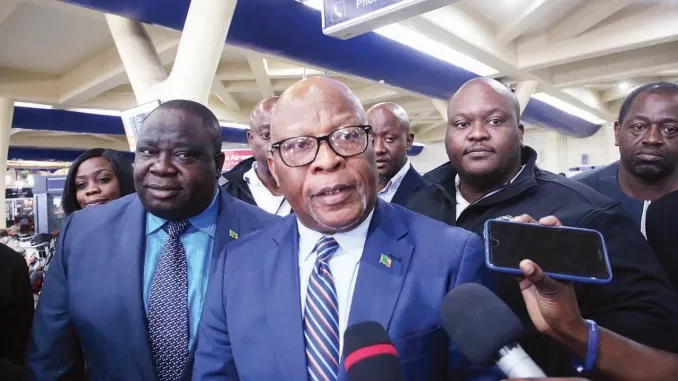 IT is one thing for the mandarins, who run our government to want to be part of a community of nations, and then refuse to abide by the values that hold those nations together.
It is entirely another to then pick up fights with neighbours because you do not like that they are holding up a mirror that happens to show you in bad light.
We are used to our political leaders and their undiplomatic foot in mouth moments, but they have gone too far in their criticism of the head of the Sadc Elections Observer Mission (SEOM), Nevers Mumba, a former vice-president of Zambia.
If credibility is what President Emmerson Mnangagwa was looking for to rebuild the country, then he needs a different tack.
The country spent nearly two decades of the late former leader, Robert Mugabe as a pariah state in the West, but for all his failures, he never lost the respect and cooperation of the Southern African Development Community (Sadc) bloc or the African Union.
These are crucial to the country's very survival and Zimbabwe cannot afford to go to any kind of war with them, verbal or otherwise.
The SEOM observer report, whose content was in similar tone to statements by other observer groups, triggered a torrent of abuse from Zimbabwe government officials and ruling Zanu party apparatchiks.
What exactly did Mumba do wrong?
This is what he said about his role in the report in an interview with a South African news network: "We ha(d) no interest to go outside our mandate, so basically when you read our report everything we have raised is supported either by the Constitution of Zimbabwe or by the Electoral Act of Zimbabwe and by the commitment Zimbabwe has made to Sadc as a member state and agreed to be scrutinised on the basis of the guidelines that even Zimbabwe was part of formulating".
Nothing wrong with that part, is there? He went on: "…our goal (wa)s to authenticate the process and if the process is flawed then the result cannot be legitimate…"
That must be the part that miffed our leaders.
The SEOM had a point: that processes legitimise the result and vice-versa.
But, it is also true that elections are complex exercises and that there is never a perfect election.
Instead of engaging its peers in the region to refine the processes, our political leaders are seeking to nuke their relationships with them.
It is important to note that Mumba did not assign himself the role as head of SEOM, but Sadc did.
It was telling that only three regional leaders attended Mnangagwa's inauguration. Zimbabwe does not need any kind of fight with the region, but must engage them going forward.
Related Topics