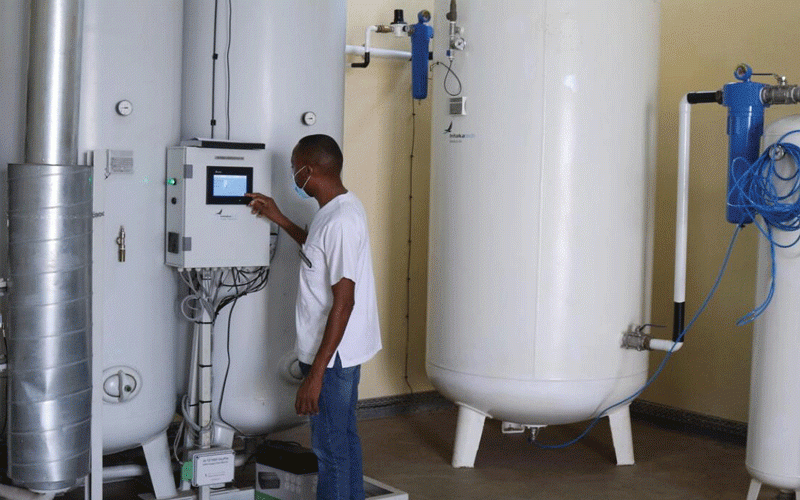 PRICES of goods and services have skyrocketed unbelievably this week. It's a crisis.
But the situation is even dire for many Zimbabweans who can no longer afford medical drugs for chronic illnesses, which can ultimately lead to death.
Prices of medical drugs and health care continue to increase at an astronomical rate. This has pushed basic medical care beyond the reach of most ordinary Zimbabweans.
Spending an afternoon at one of Harare's busiest pharmacies last Friday was heart-breaking as I watched patient after patient walk in and out without procuring their prescribed drugs because they just could not afford.
One client needed to fork out US$240 for medication for hypertension and hypothyroidism.
Juxtapose the high cost of drugs to low salaries paid to most workers. The picture is just too grim to comprehend.
The high cost of the drugs has resulted in many people not being able to afford life-saving medication, leaving them at risk of serious health medical complications and even death.
I watched in despair as the pharmacist handed an elderly woman a piece of paper with the total cost of the drugs, which had been prescribed for a chronic illness.
She looked at the paper and as if in slow motion, she shifted her gaze to the pharmacist and said "I am going to die, if I don't get my BP tablets soon".
She shook her head in hopelessness as she walked out of the pharmacy.
Access to lifesaving medication has become a privilege that many Zimbabweans cannot afford.
The problem is that even with medical aid, the shortfalls are shocking. It's a double-edged sword!
Soaring prices of medicines and inadequate health insurance coverage can result in unaffordable out-of-pocket costs that undermine the right to health and drive people into financial distress, mental stress and disproportionately impact people, who are socially and economically marginalised.
What has worsened the situation is the fact that many pharmacies are charging the medication in United States dollars, in a country where the majority earn salaries in the fast-depreciating Zimbabwe dollar. They always say POS systems and Ecocash are down, forcing people to exchange their Zimdollars for the greenback on the parallel market rate.
This is a serious issue, which needs urgent attention from the government and other stakeholders. Chronic illnesses, such as diabetes, hypertension, and cancer require long-term treatment, and the cost of medication can be a significant financial burden for patients and their families
There are more than 4,5 million hypertensive people and over 1,5 million diabetic patients in Zimbabwe, who are high risk if the government does not ensure access to affordable drugs for the lifesaving drugs. The figures are fast rising as stress levels increase due to the economic situation in the country.
The prevalence of hypertension is currently estimated at 30% of the total population of 15,17 million people, which is higher than the 12,9% of HIV and Tuberculosis and 10% of diabetes.
Many people are struggling to access the essential medicines due to the high prices and this has resulted in many cases of untreated or poorly managed chronic illnesses.
The shortage of foreign currency has become a major contributor to the high cost of drugs.
The government has been struggling to import the essential medicines and this resulted in the scarcity of the drugs in public health institutions.
The high cost has also resulted in many people defaulting on their treatment and resorting to traditional medicines or self-medication, which can be dangerous and ineffective.
It has forced many people to make difficult decisions. The majority of people are despondent and having a chronic illness is now like being handed down a death sentence. Ordinary people, who are already highly stressed because of the economic situation, have to make hard decisions, to spent the little they have on lifesaving drugs or put food on the table for their families and a roof over their heads.
The government has to prioritise the allocation of foreign currency to import the essential medicines. It should make extra effort to make sure that the drugs are accessible and affordable to the majority of Zimbabweans. Access to affordable and quality healthcare is a basic human right, and it is crucial that all Zimbabweans have access to life-saving medication.
Related Topics