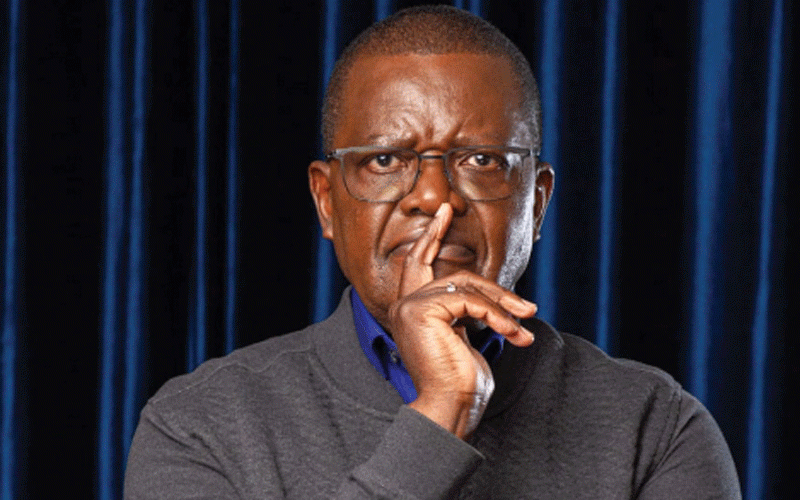 BUSINESS leaders have been complicit in the mess Zimbabwe finds itself in.
There is a woeful lack of integrity in the country's corporate sector.
Our business leaders blend with, and mimic the leadership style of the politicians.
Zimbabwe would not be where it is today if the majority of its corporate citizens actively engaged in national issues from a courageous long-term perspective.
Tragically, corporate Zimbabwe's desire to protect their narrow business interests has meant silence in the face of governance lapses, corruption and human rights abuses.
Ironically, the impact of this silence and collusion has been the death of business itself.
I am reminded of remarks from colleagues in business during my days as editor: "You will be arrested for your outspokenness against the government".
But it was they who got arrested for allegedly breaching price control laws, externalisation of foreign currency and other spurious charges. Had they not been myopic and had contributed to a culture of good governance and stood up to government bullying, things would not have deteriorated so rapidly.
A vibrant democracy is a tough taskmaster. It requires vigilance from all stakeholders so those in power are kept in check.
Business, like churches, trade unions and all other cornerstones of civil society, must do its bit.
None of the stakeholders is safe unless all are secure in this ecosystem.
It was only when business executives spent time in prison that they realised keeping silent when the government was running roughshod over other stakeholders would not protect their businesses and buy them immunity from state abuse.
Business timidity and acquiescence is informed by the desire to get government business as the state has become the only viable customer through its lucrative tenders.
The prevailing chaos has therefore become a boon to the businesses sector.
Monopolies and oligopolies have emerged, which would not survive in a normal economy where there is competition, particularly from foreign investors.
For some business leaders it is pure naivety that prevents them from focusing on the big picture.
They bankroll the instruments of oppression and forget that this is an unsustainable situation which will surely boomerang on them. Amidst the closure of companies and loss of jobs, selfishness has taken root in the private sector.
The broader responsibility of building a good society has been relegated to empty platitudes while the marginalised continue to be neglected.
The guardrails of our society and its core values and principles have been left to wither and mediocrity has risen to the top.
No wonder there are no role models for the youth. What hope do we have as a nation when our young people admire and emulate the rat race, colloquially known as the mbinga culture?
For Zimbabwe to get out of this sorry state it needs business leaders who have the courage and conviction to stand up to those in power.
It is time integrity regained currency.
The race to the bottom is clearly working for only a few as evidenced by the preponderance of poor products, woeful services and dilapidated infrastructure. It is time men and women of integrity and conviction stood up and are counted.
Ncube is the chairperson of Alpha Media Holdings, a company he co-founded 27 years ago. AMH owns NewsDay, Zimbabwe Independent, The Standard, SouthernEye and Heart and Soul Broadcasting Services. This article was first published by convowithtrevor.com
Related Topics