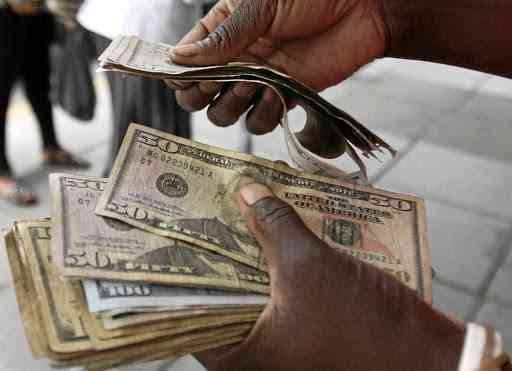 THE parallel market exchange rate this week breached the ZW$2 000 mark, triggering price increases. This spells doom to ordinary Zimbabweans, the majority of whom earn their wages in local currency.
There is a serious crisis in the country, with most retailers preferring to transact in United States dollars.
This week parallel market dealers were buying US$1:ZW$2 000 and selling at US$1:ZW$2 200.
On the official foreign currency auction market, the Zimbabwe dollar was pegged at US$1:ZW$1 070.
As the parallel market rate runs wild, it has become apparent that the public is bearing the brunt of Zimbabwe's unfolding crisis.
Price increases have reached an all-time high yet salaries of most workers have remained stagnant.
All this is happening in a week when the country celebrated Workers' Day.
The truth is, there was clearly nothing to celebrate for workers.
All their earnings are being eroded at a rate faster than what authorities are trying to portray. Accessing foreign currency through formal channels remains an uphill task.
There are so many complications.
It has become a growing trend in the market that various supermarkets are no longer accepting payments in Zimbabwe dollars. Some supermarkets have put a cap of ZW$30 000 on local currency purchases, and are no longer accepting local currency on selected goods like cooking oil.
This situation is not only a blow for low income earners, but a situation that further complicates life for many.
The local currency has reached an all-time low.
The silence on the part of authorities is shocking. It looks like all things are normal but the economy is burning.
The Reserve Bank of Zimbabwe, together with other authorities must come out and explain what is happening. There is serious panic in the market.
And those with foreign currency are likely going to hold on to it.
The arrogance on the part of monetary authorities to maintain a currency that is in tailspin is a recipe for disaster.
The economy is burning yet authorities have remained mum. The high inflation rate has also forced various service providers like funeral assurers hiking their premiums further, spelling doom to the ordinary man.
The government must act on this brewing crisis before we plunge into another violent situation. Monetary authorities and government must act now. They must not wait until it is too late to address this crisis.
They have been told in many advisories what needs to be done.
Not only that, they also know what must be done to get this economy working again.
But there appears to be so much manipulation by powerful figures in government and their hangers on, who want this crisis to continue so that they loot.
Related Topics