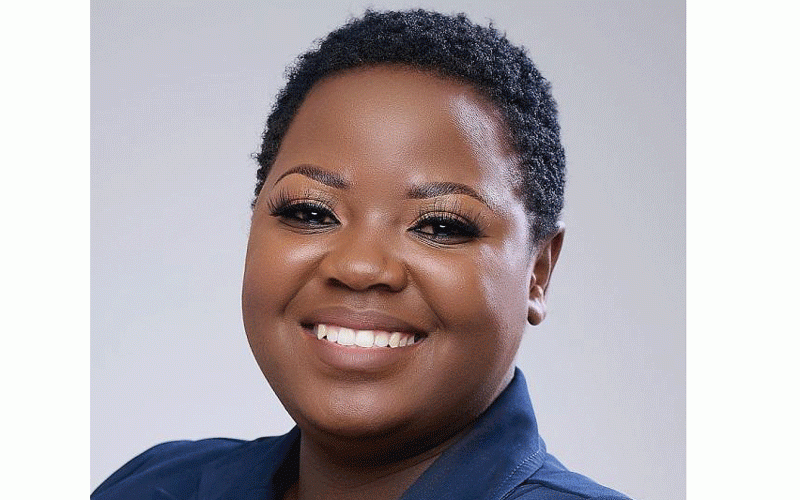 THE world over, banks have been moving towards online banking, replacing traditional banking solutions with digital possibilities.
Traditional banking refers to banking with a physical presence and a domestic banking licence.
This type of banking has been there since time immemorial, only to have its efficiency challenged by the Covid-19 pandemic that disrupted the way of doing life. Since then, it has become imperative for banks to reassess the necessity of brick-and-mortar operations in the wake of opportunities and efficiencies brought about by digitalisation.
For most consumers, it meant no more queues and paperwork. However, for the marginalised, it meant exclusion.
One then wonders about the impact of the digitalisation wave on the financial inclusion drive given 76% of the Zimbabwean adults are said to be formally unbanked. (Government of Zimbabwe, 2014).
The strength of a bank used to be determined by its branch network, but this has since changed as most banks in Zimbabwe have scaled down, for example, CBZ, FBC and Standard Chartered.
Traditional banks are now channelling more resources towards the strengthening of their user interface for online banking. Whilst this is a welcome move for Generation Z, questions then arise whether this helps the current drive of financial inclusion given that the elderly and most people in marginalised communities are not tech savvy.
Their resistance to technology comes from usage and traditional barriers, that is, one needs a phone with internet capabilities to access internet banking.
Additionally, the user interface for most of the internet banking sites is not user friendly even for the learned. However, commendable strides have been made through the use of USSD portals and zero-rated mobile banking applications.
Financial illiteracy has long been a major challenge to financial inclusion in Zimbabwe. Further to that, we opine that the new digitalisation wave poses a new challenge of tech literacy to financial inclusion.
It is important to note that the Zimbabwean economy is highly informalised, with the IMF estimating informalisation levels to be around 65%.
Therefore, transactions in this sector are not normally conducted in formal banking channels. Also, strict KYC requirements and financial jargon on the paperwork tends to discourage new clients from opening bank accounts.
However, with the digitalisation drive, clients only need to have a username and password for internet banking and learn how to navigate the interface.
In January 2022 Zimbabwe's internet penetration rate was said to be at 30,6%, meaning that 69,4% of the population was offline. One can then deduce that the barriers to financial inclusion keep piling up and the marginalised remain disadvantaged.
Banks ought to embark on a drive to educate consumers on how they can navigate the changes happening in the banking sector to achieve economic freedom. Workshops in different cities and radio shows can be one way to go about it as most households have radios. Banks can also partner with telecommunications companies to add infrastructure in rural areas for internet connectivity.
When people are financially and tech literate, they would be keen to explore the products and services offered by banks and use them to their benefit.
It accelerates the pace of financial inclusion, where everyone can access the necessary banking facilities rather than relying on the orthodox systems of the money market such as "chimbadzo" and "National Mattress Bank".
Nowadays, in addition to internet banking, most banks have implemented chatbots to handle routine tasks such as fund transfers between accounts, resetting mobile banking passwords, paying bills, and even opening a new checking account for example, Batsi and Alisa for Steward and First Capital bank, respectively.
All of this has been great innovation aimed at making life easier for customers. But the question remains on what is being done to take these great innovations to the marginalised for financial inclusion.
Overall, as far as general financial inclusion is concerned, banks have been making strides to include the marginalised.
The establishment of the Women's Bank of Zimbabwe was done to empower women by getting access to finance.
The Reserve Bank of Zimbabwe has also been active on this front with KYC requirements for low-income groups being simplified. CBZ now has a KYC light account called CBZ Smart Cash.
However, banks need to be more intentional with their financial inclusion strategies towards the informal sector as doing this will not only increase deposits but bring stability to the exchange rate.
The monetary policy committee should also look at reducing transaction costs of financial services , for example, interest rates and refrain from continuously introducing policies as lack of consistency and stability will strip away all the initiatives that are being done towards financial inclusion.
Chagwedera is an authorised dealer and analyst at Morgan&Co. She holds an honours degree in accounting and a number of certificates in financial markets and compliance. — precious@morganzim.com. The article was first published in the Zimbabwe Independent Banks and Banking Survey magazine for 2022. The survey was sponsored by First Capital Bank.
Related Topics