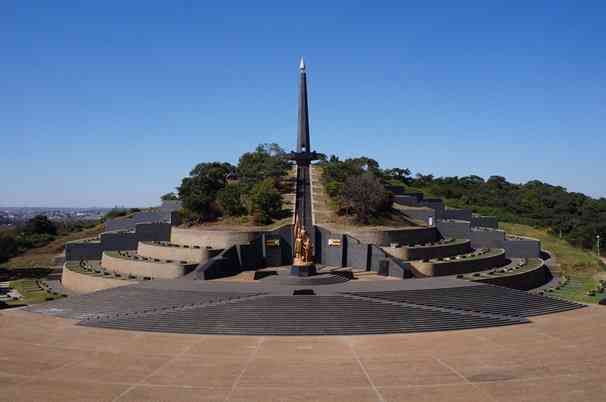 Celebrations were reported around the country this week after it was announced that the government is embarking on a massive new project — new graves for chefs.
We have been burying too many people at the National Heroes Acre, and now we have run out of space. The government will now spend a few tax dollars to build more graves.
"The nation is being informed that the National Heroes Acre at its establishment had 195 graves. Forty-two (42) years later, 161 graves have been utilised leaving 34. It, is therefore, important that an additional 104 graves be created to ensure that the national shrine is able to accommodate new burials at all times," said Monica Mutsvangwa, whose primary job is reminding the nation every Tuesday that government does not care about them and there is nothing they can do about it.
The news of more graves will obviously be welcomed everywhere. This is exactly what the country needs most at this moment in time.
'Laziness' rate
More signs of success were revealed this week when the national statistical agency released a report showing the vast numbers of lazy people in the country.
According to Zimstat, about 48,8% or 1 367 291 of youth between 15-24 are just "roaming around the streets". The age group of 15-19 years is even worse, with 73% of these refusing to get jobs. The "laziness rate" is 67% in the 15-24 age group and 58% for those aged 15 to 34.
These are young people who choose to be unemployed despite all the jobs we have made available in the Second Republic. They are not in school or anything either. However, it is encouraging to note that almost 90% of our people chose not to get formal jobs. They are self-employed, displaying commendable entrepreneurship on roadsides across the country.
When President Emmerson Mnangagwa promised "jobs, jobs, jobs" when he became our new owner in 2017, what he meant is everyone would be able to work for themselves, selling rat poison in downtown Harare and aphrodisiacs on First Street and so forth.
Fuming Saviour
Last weekend, it emerged that a fire had broken out at the home of one Sybeth Musengezi, an alleged Zanu PF activist who has gone to court to claim that the current owner of the country should not be owning the country. He is part of a group that believes minions of the previous owner should be the ones eating.
Of course, as one expects, someone allegedly firebombed his house in Harare, just as a reminder of who owns the country. This angered many people.
Saviour Kasukuwere, who is known up and down the country as a man of peace, remarked: "This barbarism has to come to an end. Cowards and cruelty, threatening the livelihood of a young family, is uncalled for. Those doing it will account one day."
You have to respect a man who is clear about protecting his legacy. Go on, Saviour. You cannot allow these amateurs to, in your absence, work this hard to try to beat your record of barbarism, torching houses, and generally threatening the livelihoods of young families.
Mugwadi's formula
Speaking of violence, the ruining party made a shock announcement this week. According to the party, there has been no political violence in the country since tanks installed a new leader in 2017.
According to Tafadzwa Mugwadi who, as spokesperson for Zanu PF, is walking evidence of skills flight from the country, was heard saying there has been no violence anywhere since the New Deception came to power.
"We have been able to deal with violence since 2017," Mugwadi said. All this talk of violence are just empty lies by NGOs," he said. We are sure these empty lies include the opposition activist killed at a rally in Kwekwe.
To prove that Zanu PF is a tolerant party, Mugwadi said of all these people talking about violence: "We have a formula on how to deal with them. This does not mean that we are going to kill them, Zanu PF doesn't believe in violence."
Any Zanu PF official who claims his party does not believe in violence surely needs serious re-education at the Chitepo School of Ideology. Nobody, least of all a whole party spokesperson, should get away with speaking against long-cherished party traditions in public like this.
Makandiwa levels
Some people were unhappy after a famous preacher took to the pulpit to say some corruption was not all that bad.
Emmanuel Makandiwa was quoted as saying: "Corruption has different levels. There is a certain level where there will be US$10 billion for road construction, of which US$5 billion is swindled and US$5 billion is used for the construction. That corruption is different from other corruption because all of the US$10 billion could be squandered."
Some detractors cried foul, trying to argue that all corruption is bad. These people must find their own pastors.
The nation is already talking about 50-50 gender parity and so forth. There is nothing wrong with going 50-50 on theft. Just pay your tithes in silence.
Mavaza correct
Muckraker agrees strongly with the latest article from one Dr Masimba Mavaza, who writes regularly in the Herald, the newspaper that every Zimbabwean trusts. His latest article was about a group of people who protested in New York recently, lying that Zimbabwe is not a thriving democracy.
In his article, Mavaza was typically angry at people who are destroying the country.
"We cannot allow our own people to destroy the only country we can call ours," he shouted. We agree. It is the reason many people vote every five years trying to get rid of them.
Mavaza had more gems, saying there were too many crazy people in Zimbabwean politics.
"We need to investigate the origins of this (sic) mental disorders in the country which has gripped those who wish bad for the country," he wrote. Who can disagree with this? Every time we watch our leaders on the news or in parliament, we also come to the same realisation.
According to Mavaza, the opposition "CCC is feeding diaspora with lies". Surely, we cannot let this continue. We agree, Dr Mavaza. Only ZanuPF must be allowed to feed the diaspora with lies.
Related Topics