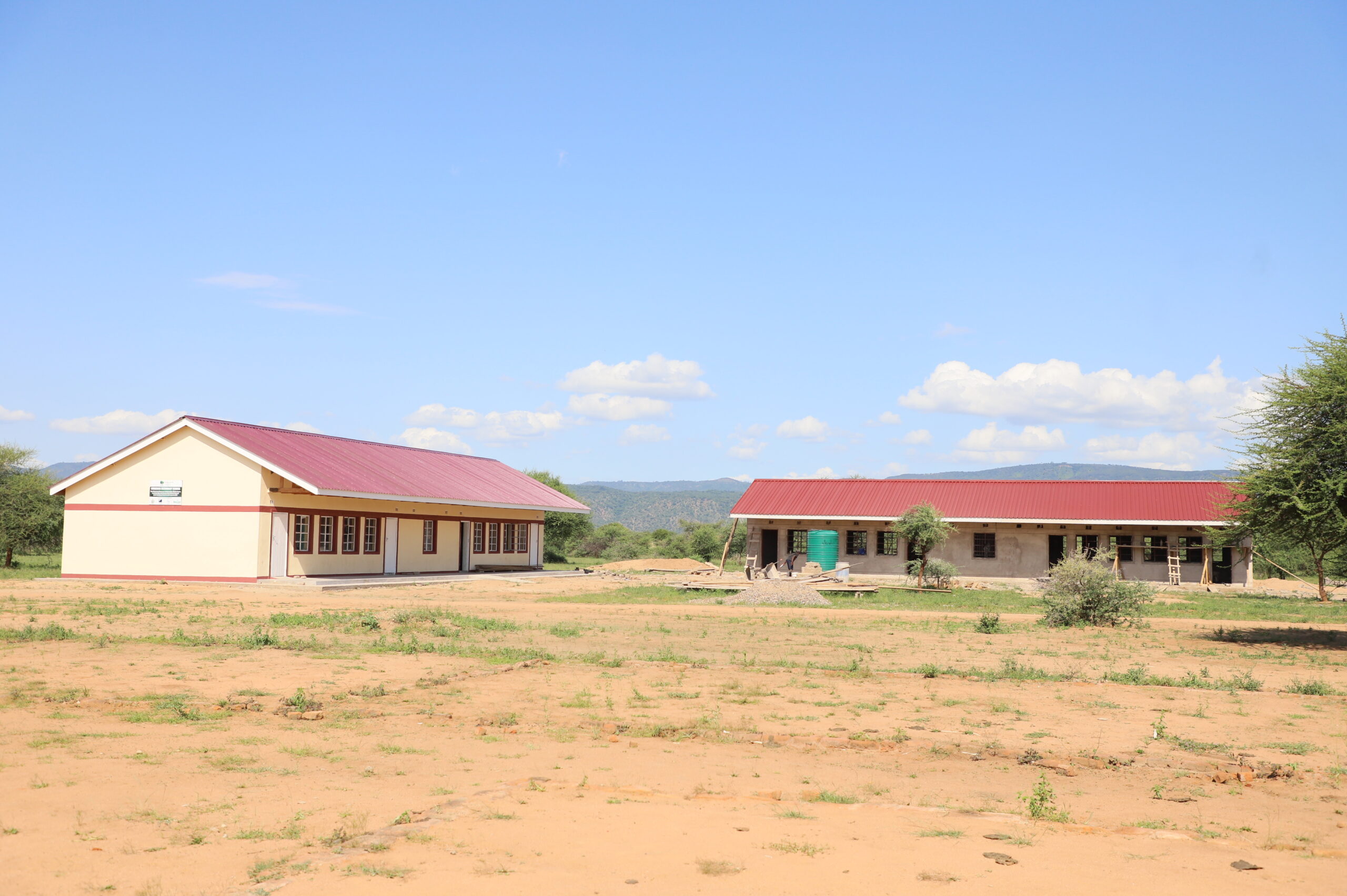 By Sydney Kawadza On March 14, 2019, a tropical storm, Cyclone Idai, tore into communities in Zimbabwe, Malawi and Mozambique leaving a trail of distruction never experienced in the three countries.
In Zimbabwe, an estimated 350 people died in the catastrophe while more than 270 000 people were affected by the cyclone.
Government, development and disaster management organisations rushed to assist the affected people with several relief programmes.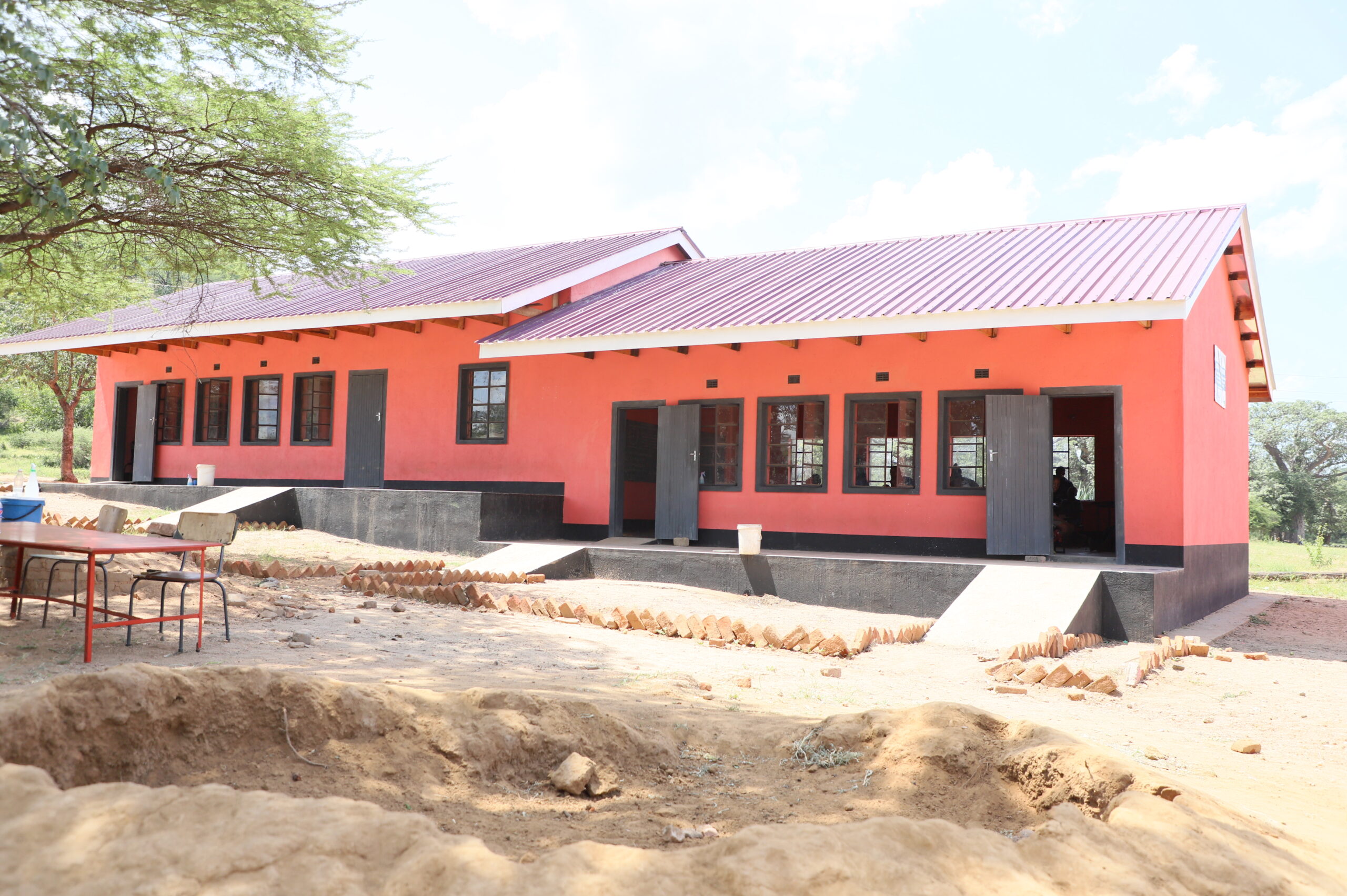 Communities in the affected districts of Chimanimani, Chipinge including some parts of Masvingo and Chivhu quickly attracted the attention of the world.
Unfortunately, the relief programmes concentrated on assisting communities immediately after the disaster falling short in dealing with the needs of communities in the subsequent years.
These shortcomings have, however, not fallen beyond the imagination of several groups interested in the future of the affected communities.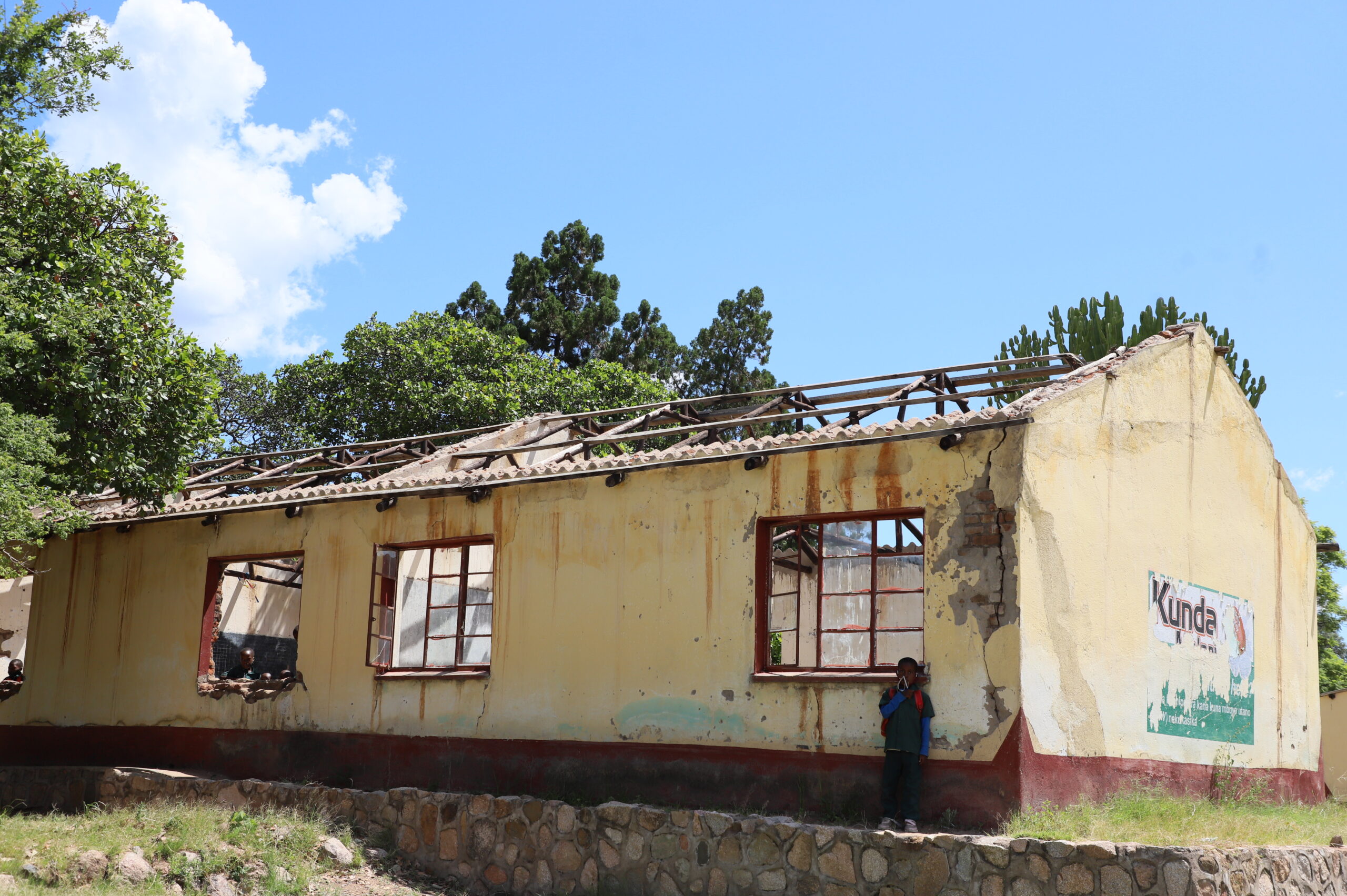 There is, indeed, a future beyond the devastation of Cyclon Idai and other tropical storms that could hit the affected communities.
Silveira House with the funding of the Xavier Network introduced the Beyond Cyclone Idai initiative to improve accessibility of quality education to children by supporting the construction of damaged infrastructure.
In Chipinge, the project built a classroom block at Charuma Primary School in Mutema village and 19 squat hole latrines with inclusive two disability-friendly latrines.
It also built two classroom blocks and 10 latrines to replace classrooms demolished during Cyclone Idai at Kubatana Secondary School.
The structures have been built with material that withstood Cyclones Chalane, Eloise and Ana which came after Idai.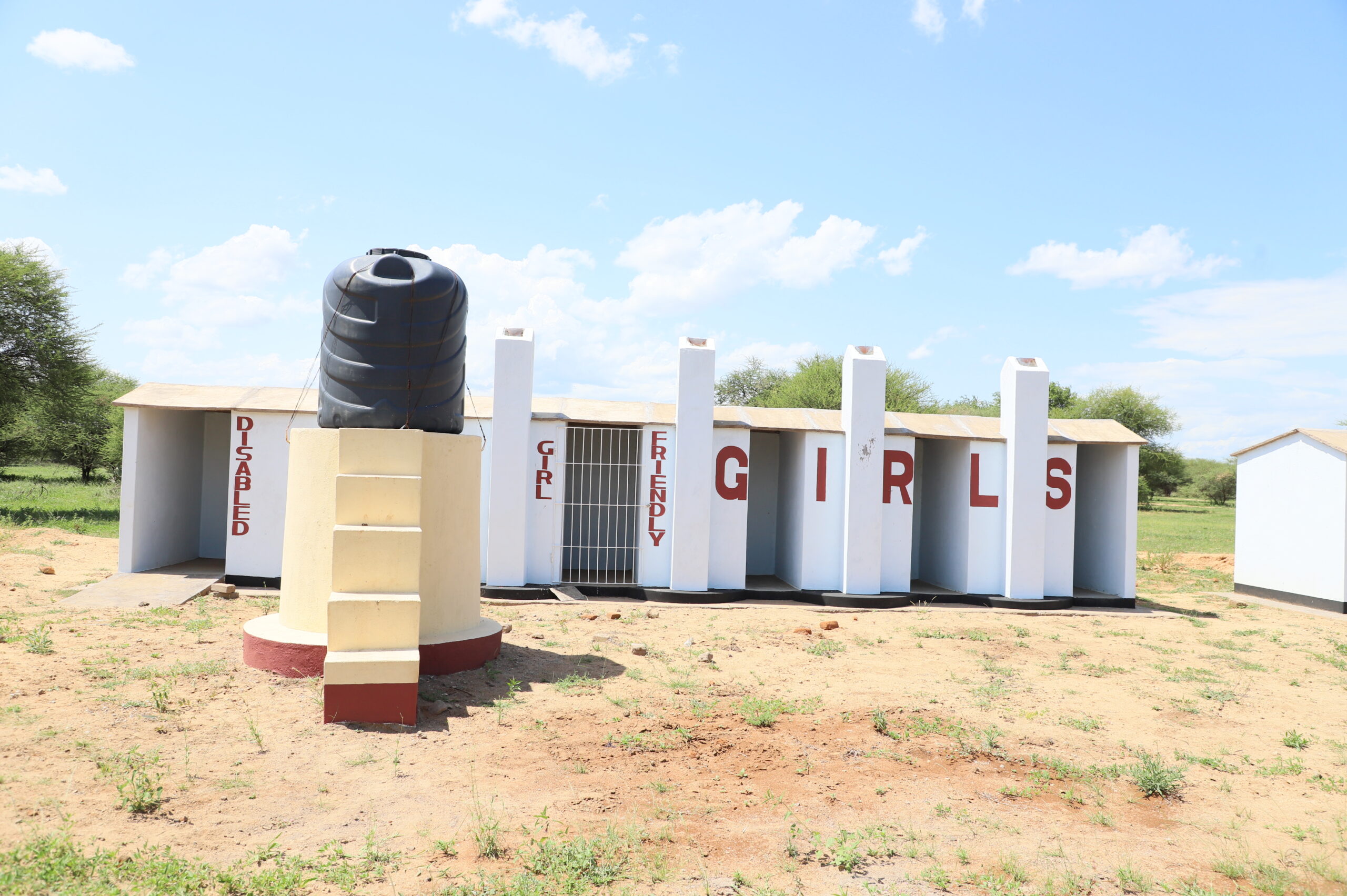 Communities have played an important role in providing labour and building materials including moulding bricks and fetching water for construction purposes.
Patricia Mutema from Mutema village in ward 3 narrated the disaster that the community experienced when Cyclone Idai passed through Zimbabwe.
"We experienced something that we never expected in our lives because of Cylone Idai, we were hurt and we tried all we could until God helped us, she said.
#CycloneIdai🔴𝐂𝐨𝐦𝐦𝐮𝐧𝐢𝐭𝐢𝐞𝐬 𝐥𝐨𝐨𝐤 𝐛𝐞𝐲𝐨𝐧𝐝 𝐂𝐲𝐜𝐥𝐨𝐧𝐞 𝐈𝐝𝐚𝐢🔗https://t.co/LbHjxktVG2 pic.twitter.com/CzBddpTJEC
— NewsDay Zimbabwe (@NewsDayZimbabwe) April 7, 2022
Mutema said after the disaster the community tried all it could to pick itself up but their efforts were in vain.
"There was a lot of suffering after Cyclone Idai and the community was devastated. Most buildings were affected and some families lost their houses.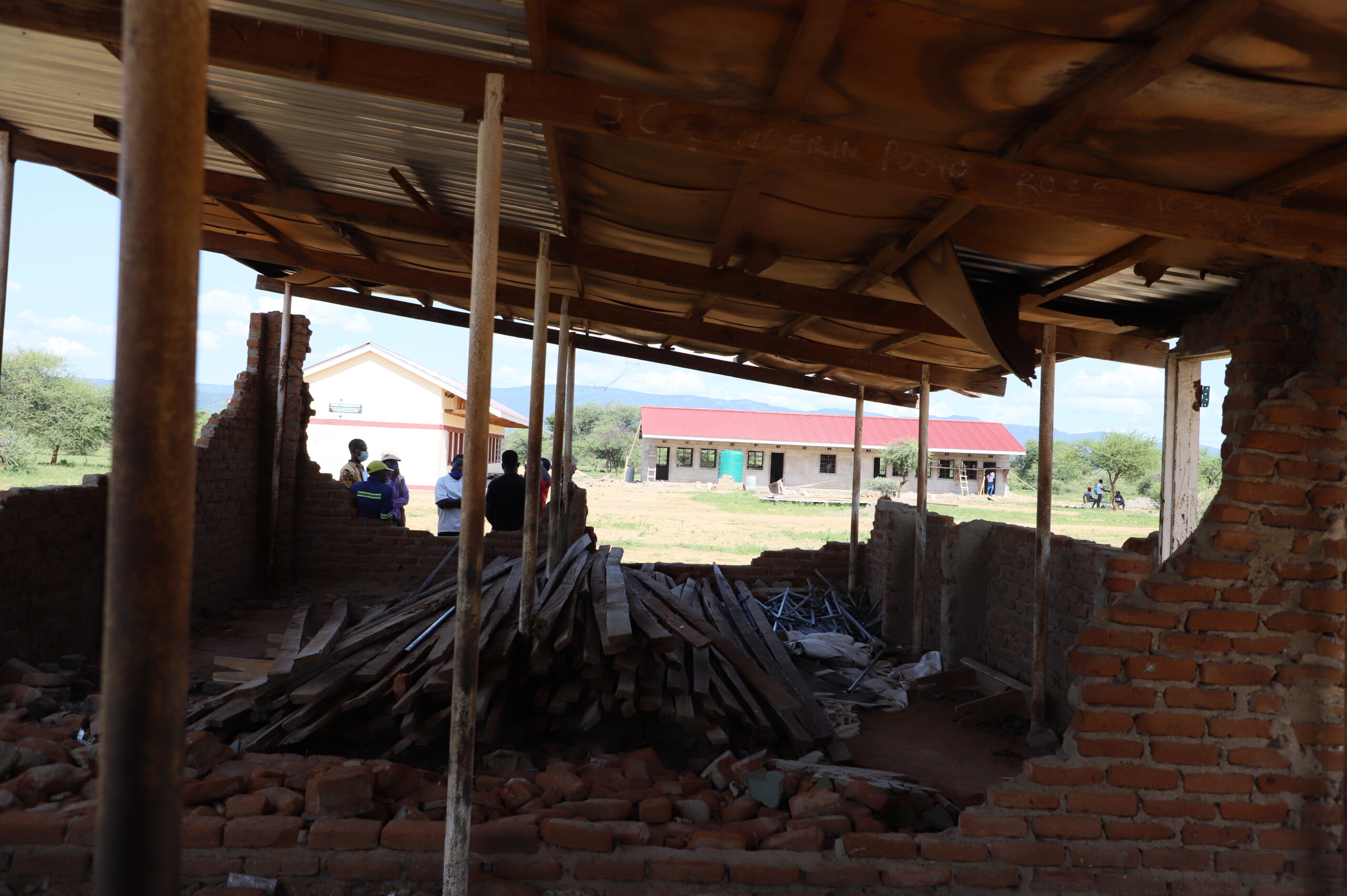 "Our local school was also severely damaged. It is a good thing that as we were crying for assistance we were also rescued from the effects of the storm.
"Silveira House came to our rescue especially here at our school where it built some of the best structures which has contributed to the development of our community."
Charuma Primary School headmaster Mafura Mafura said it was by God's Grace that the disaster visited the community at night.
"The storm damaged the block that housed pupils in Grade 5 and 6 and the Early Child Education block including the toilets. Luckly it was at night, if it had happened during the day, it would have been worse.
"At least 20 asbestos sheets fell into the classrooms and damaged furniture and a lot of textbooks and exercise books. We lost a lot of teachers' belongings to that storm.
"When Silveira House came to our assistance, we were relieved because we knew we would rebuild our damaged infrastructure. However, we still need more including books to cover the new curriculum."
The school has also seen an increase in enrolment with the number of pupils increasing from 229 before the construction of the classroom block to 320.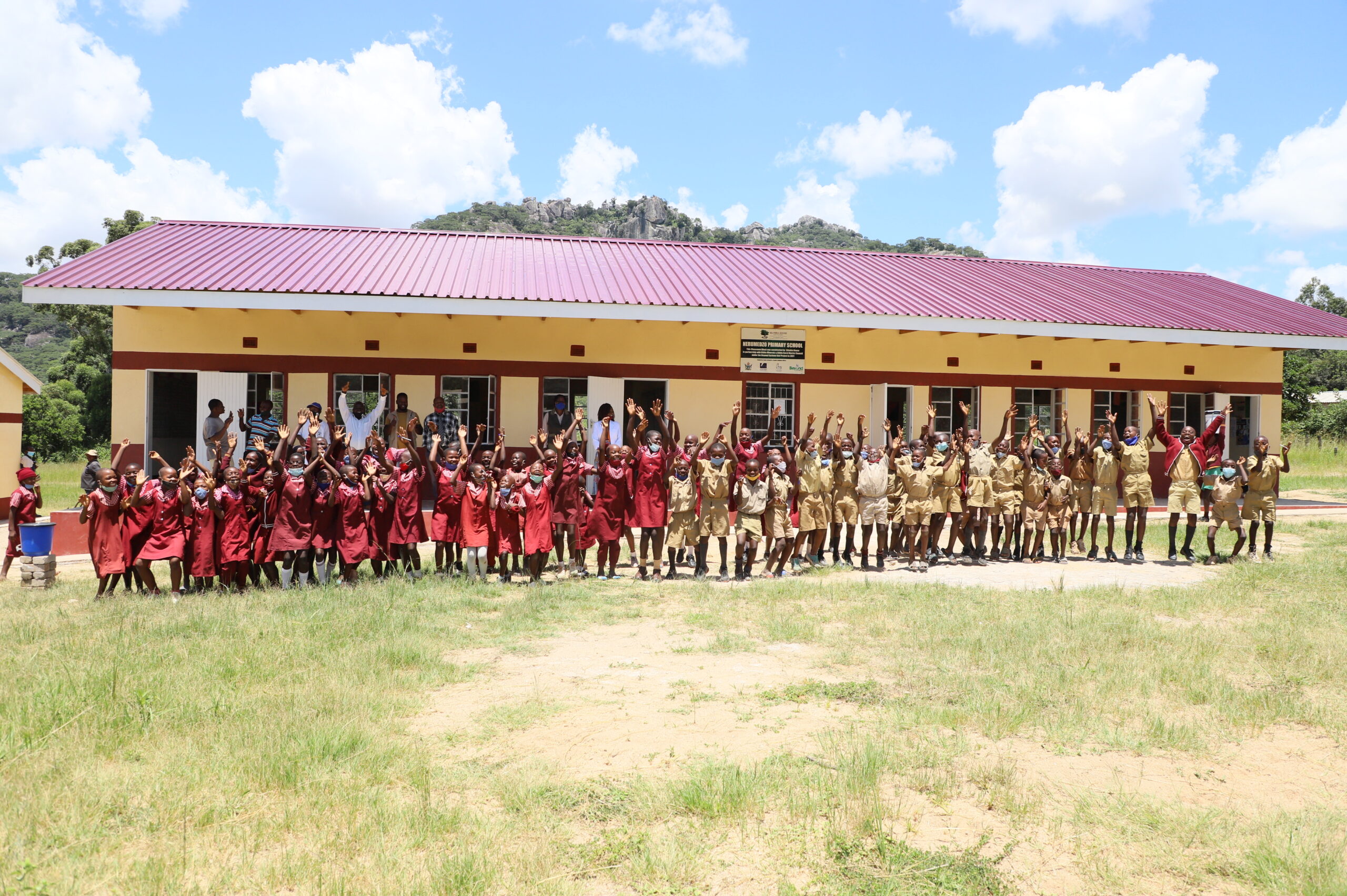 "This shows that pupils who were snubbing us are now coming to our school. We are expecting the pass rate to rise. As you are well aware, whatever looks beautiful, attracts intelligence and we hope our pupils will fetch good results in the future."
A similar project at Kubatana Secondary School in Chibuwe has also brought hope and excitement for children who were using makeshift buildings after their classrooms were destroyed by the storm.
Sydney Chitore, the school development committee chairperson at Kubatana said the school, established in 2016 to cater for children who would have failed to be enrolled at Chibuwe High School, had temporary strucitures that were damaged by Cyclone Idai.
"We agreed as a community to set up this school especially for children whose parents could not afford the fees at Chibuwe High and it started with temporary structures.
"When the storm hit the area we lost all the structures leaving our children attending classes in the open. Silveira House came into the district through council and we are happy it is building us state-of-the-art buildings," he said.
The programme also saw qualified villagers being employed with Ishmael Katora saying he received training as builder gaining skills he is imparting to his colleagues.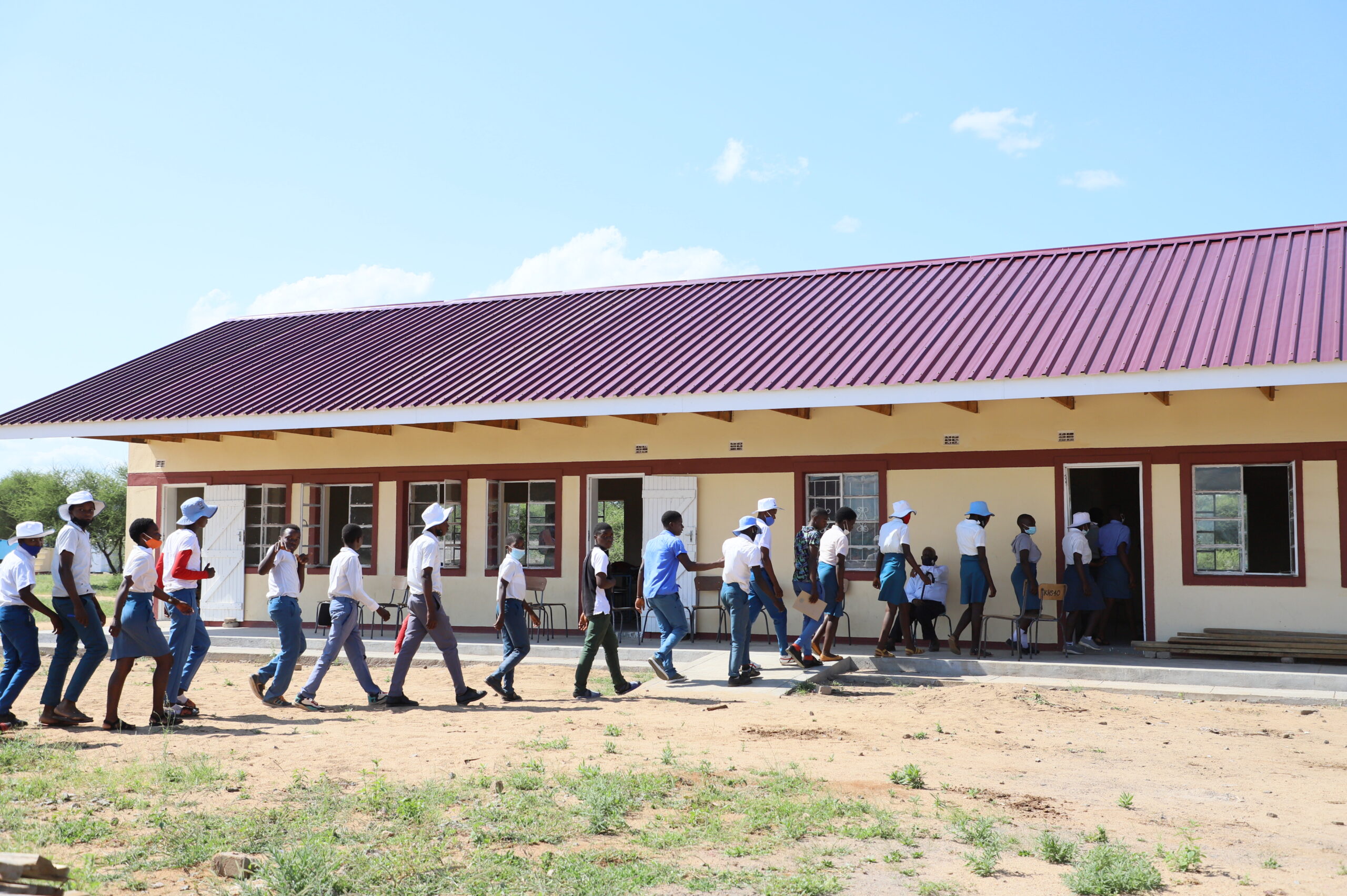 "I was trained in 2019 and I built the 20 latrines at Kubatana and a classroom block and we are finishing the second block through the same programme," he said.
In an interview, Chipinge district acting schools inpector said it was government's desire's to ensure that learners have access to education while ensuring that the education offered is of high quality.
"And in view of accessing education, there is no way learners can access it and learn in a conducive environment where there are no structures.
"And we are indebted as a ministry and highly grateful as a Kubatana community to have Silveria House as a partner that came to our rescue during a tough time.
"These are state-of-the-art blocks. We have an addition to those classroom blocks, which, to us, is a milestone in the proper direction because it is an indication of inclusivity.
"Our learners with disabilities and learners who on wheelchair have no problem accessing classrooms and even toilets.
We are really happy about the partnership between the ministry of primary and secondary education and Silveria House."
He said the development had also motivated learners to come to school because they learn in a wonderful environment which has impressed government officials.
Silveira House director Father Arnold Moyo said the project was part of his organisation's post destruction construction implemented since 2019.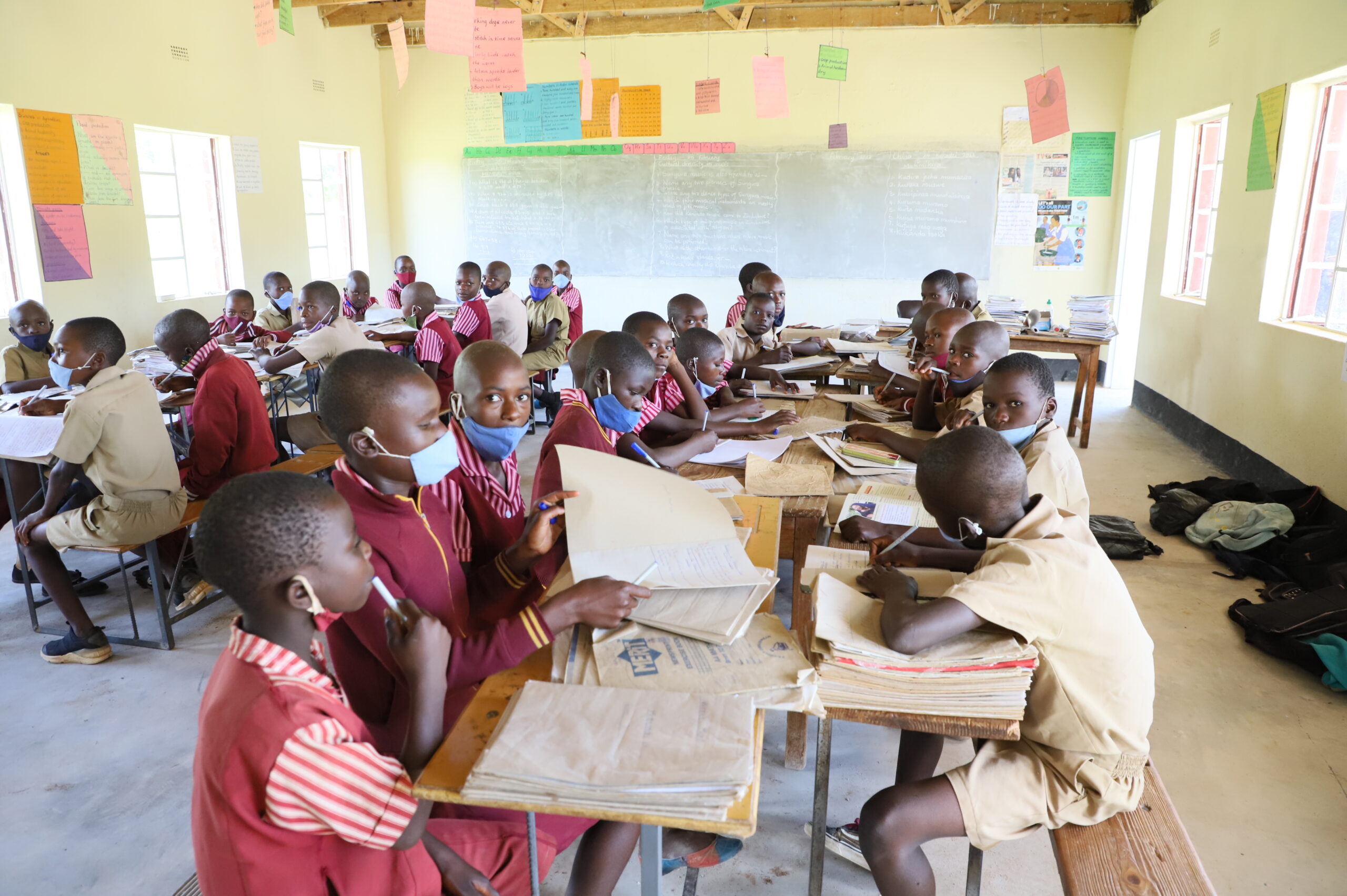 "We are aware of the destruction caused by Cyclone Idai in Zimbabwe, Mozambique and Malawi. The destruction of property, the destruction of sanitation facilities and in some instances loss of lives," he said.
"We have focused on the construction of key social infrastructure like schools. In Bikita and Chipinge, we have constructed callssroom blocks, built pit latrines at these institutions as well as latrines in some communities."
The projects have also been introduced in Mozambique and Malawi.
"Our concept is focused on climate change. The concept is building back better and when we get into a community affected by such a disaster, we want to remove them from a situation they found themselves in and enable them to move out of a position of vulnerability.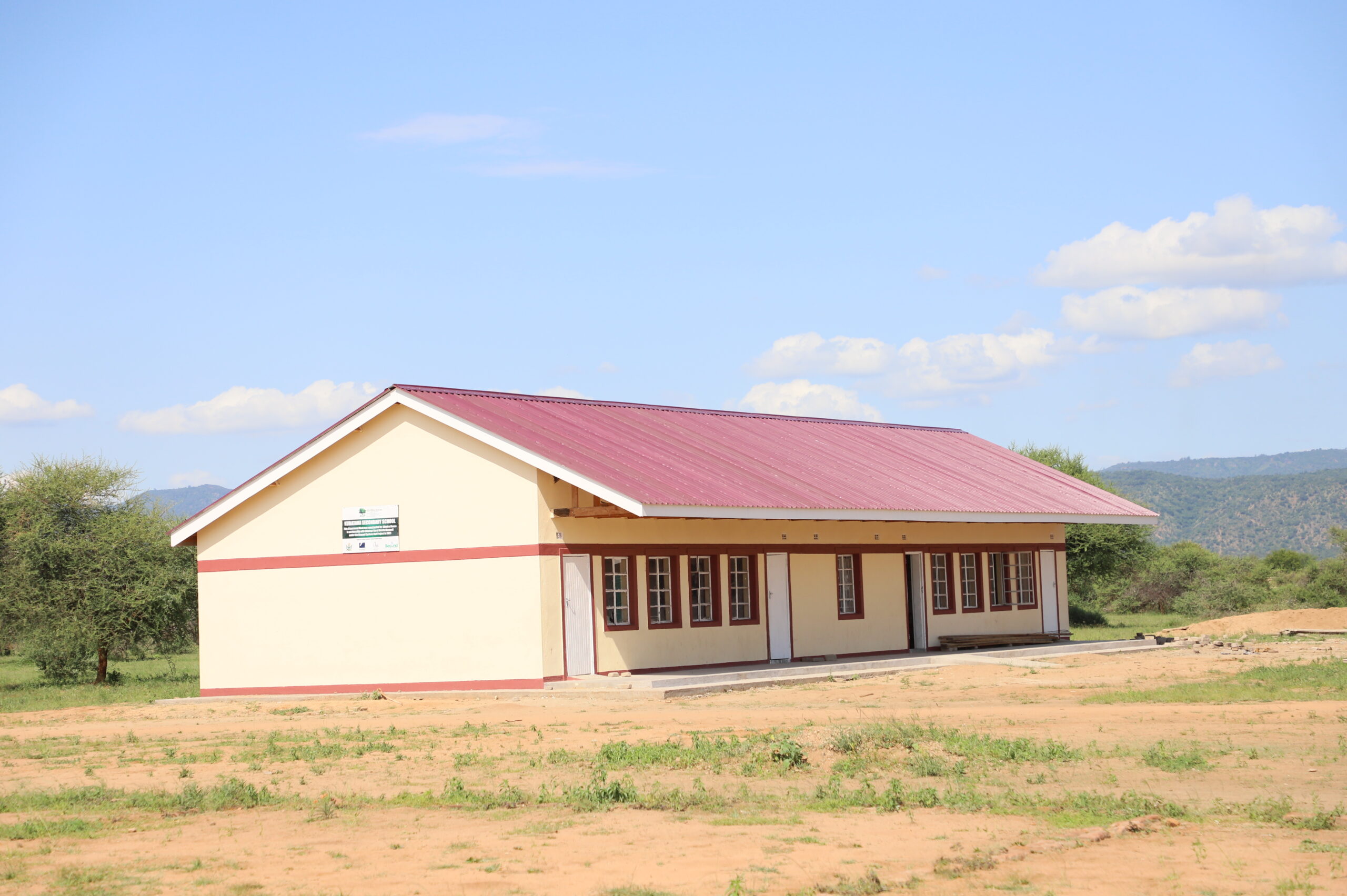 "So when it comes to the construction of buildings we ensure that the buildings are able to withstand such disasters in terms of material used, technology and sustainability," he said.
Silveira House, an organisation run by priests and brothers within the Catholic Church, was founded in 1964 to enable the church to fight for social justice during the Rhodesian era.
It is also envolved in the promotion of social justice and runs various programmes including community development, advocacy, peace building, vocational training and rearch.
The organisation also works on various thematic areas such as leadership, policymaking with legislators and councillors while working with the Parliament of Zimbabwe and local authoritiers.
In its peace-building initiatives, Silveira House has intervened in various conflict areas especially in mining areas while providing skills training for youths in carpentry, dressmaking, auto-mechanics, welding and electronics.
This story was produced under the WAN-IFRA Media Freedom African Media Grants initiative
Related Topics