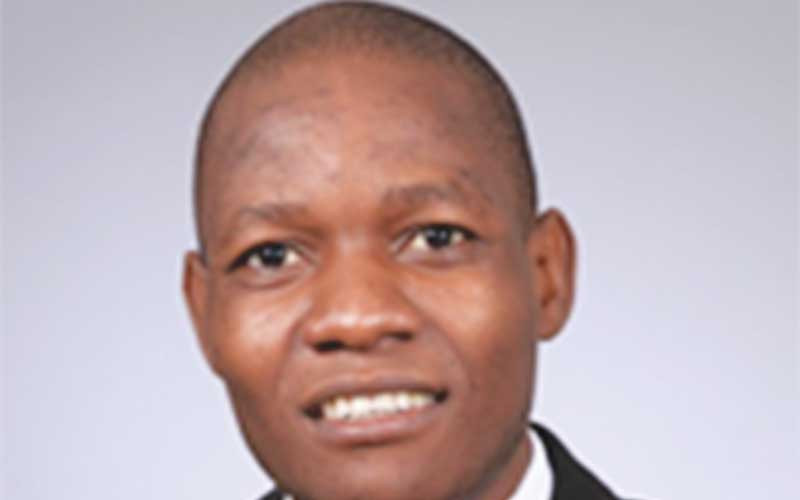 This article is part of a series that explores the entrepreneurial ecosystem and its principal participants. It specifically focuses on the government's role and its connections to other components within the entrepreneurial ecosystem. Economic development practitioners and policymakers have wholeheartedly embraced entrepreneurial ecosystems as a framework to enhance local economies. Despite this widespread acceptance, the true impact of government and its influence on such ecosystems remains insufficiently understood.
A key subject of discussion in ecosystem literature pertains to identifying the primary actors and understanding their roles in facilitating business creation and growth. Literature strongly highlights government as a significant element, primarily due to its broad support for economic development and, more specifically, its policies concerning taxes, incentives, subsidies, grants, and financing. By implementing these policies, government increasingly assumes a crucial role in promoting entrepreneurship, innovation, and overall economic growth.
Nonetheless, there are significant gaps that persist in establishing clear connections between government policies and other elements within the entrepreneurial ecosystem. Addressing these gaps is vital to comprehensively understanding how government actions can synergistically foster and strengthen the entire entrepreneurial landscape. For instance, Zimbabwe, previously known as the breadbasket of southern Africa, faces challenges in transitioning from an agriculture-driven economy to one propelled by innovation and mechanisation, particularly in the agricultural sector. To facilitate this transition and stimulate national economic growth, government policies that promote entrepreneurship are crucial. Key among these priorities are financing and investment policies, which need to be actively promoted to develop the entrepreneurial ecosystem.
Globally, governments play a pivotal role in nurturing the entrepreneurial ecosystem through various initiatives and programmes. It is essential for governments to facilitate international co-operation and incentive programmes, fostering collaborations with multinational corporations. These efforts can be supported through binational funds and bilateral support programmes, with each party contributing financing to bolster entrepreneurial growth.
Government's involvement is critical in providing essential support to early-stage startups and small to medium-size enterprises (SMEs), which often lack financial and professional backing from traditional sources like venture capital firms and banks. To fill this gap, government agencies can step in to offer funding and guidance, enabling startups to thrive despite the initial high-risk nature of their ventures.
Israel serves as a noteworthy example, where an independent organisation called the Israel Innovation Authority (IIA) has been established to oversee government support for industrial research and development (R&D). The IIA collaborates with international partners, publishes calls for proposals, and assists in finding project partners, facilitating joint R&D projects, and fostering business connections. In addition, it aids in "matching" local and international partners to develop collaborative R&D projects, arrange meetings between international investors and local businesspeople, and facilitate participation in conferences and fairs, among other things. Zimbabwe, for example, has the option of creating a new Zida — in this example, the Zimbabwe Innovation and Development Agency — or a branch of the existing agency that is dedicated to the growth and development of startups and SMEs.
In a 2016 article titled "Government policies towards Israel's high-tech powerhouse," Jarunee Wonglimpiyarat emphasises the significance of government policies in the entrepreneurial environment, particularly in promoting entrepreneurial finance. Israel developed the national innovation system (NIS) over the past 35 years, which is widely regarded as a dynamic tool to research, design, plan, and position the country's economic and social progress. The NIS framework emphasises how crucial it is for institutions and players to interact and have relationships in order to promote economic development and progress. The production, dissemination, and exploitation of information within national boundaries are the goals of this system, which is made up of institutions, private and public businesses, universities and government organisations. For instance, NIS is defined by the amount of resources allocated to the country's R&D and creative operations. The nation's economic performance and technological capabilities are also influenced by R&D intensity, market structure and country size. The scope of NIS and its connections with technical advancement and the institutional embeddedness of innovative enterprises are what define it.
However, challenges remain, as government programmes aimed at promoting entrepreneurship are sometimes only partially successful and lack the necessary strength to drive rapid and effective growth or enhance survival rates for startups. Ensuring entrepreneurs have reliable and readily accessible data from government sources at the beginning of their journey is essential to improve the overall ecosystem.
The role of government in attracting multinational corporations (MNCs) is of paramount importance in jump-starting the entrepreneurial ecosystem. Initiatives such as the 1993 YOZMA programme in Israel exemplify how public funds can attract private investments, ultimately transforming the nation into a global R&D hub and earning it the moniker of the "Start-Up Nation."
In light of this, it is crucial for governments to recognise the value MNCs bring to building and sustaining successful entrepreneurial ecosystems. Creating programmes and incentives to stimulate the presence of MNCs can lead to the development of world-leading entrepreneurial ecosystems within a country. These programmes should focus on enhancing innovation, technological leadership, and collaboration between MNCs and startups. A dedicated, publicly funded agency can oversee these efforts, fostering an environment where foreign companies actively invest in and collaborate with startups, thus further fuelling entrepreneurial growth and innovation.
This programme transforms MNCs into incubators that invest in early-stage startups, providing a supportive framework for establishing companies and nurturing ideas into marketable products. Through a government tender process, incubators are selected for a franchise period and strategically deployed nationwide. For instance, in Israel, the government funds 85% of R&D costs without taking equity, while private incubators contribute the remaining 15%. Similarly, Denmark's Danish Innobooster programme funds 33% of startup costs, which are later repaid by the companies as royalties from sales.
Government should also assume a proactive and strategic role by continuously assessing areas where the country possesses a relative advantage and substantial growth potential.
Research identifies several key governmental roles in the entrepreneurial ecosystem. These include catalyst, co-ordinator, certifier, and customer, as well as local government roles such as convener and agenda setter, policymaker, regulation navigator, and conduit (Johnson et al, 2022 and Harper-Anderson et al, 2023). Although entrepreneurship is often associated with central government, literature suggests it primarily functions as a local phenomenon. Mayors, for example, have essential functions in promoting entrepreneurship, such as setting priorities, facilitating connections, and appointing key personnel (Motoyana, 2020).
To foster long-term entrepreneurial development and innovation, literature recommends establishing a comprehensive plan led by a senior minister in government. This plan should involve a multidisciplinary team comprising representatives from government, academia, research, industry, central bank, financial sectors, local authorities, and the public. Ensuring gender balance within these groups is also emphasised. The plan should foster collaboration among all stakeholders, creating a supportive environment for new and growing businesses. It is advised that an independent authority of experts be entrusted with developing and budgeting the plan with multiannual, independent budgets.
In conclusion, to boost entrepreneurship, governments should implement various programmes, including corporate R&D incentives, industry and academic R&D collaboration, financing programmes, and programmes encouraging collaboration between MNCs and startups.
Alexander Maune is an IoDZ member as well as a Talmudic and Zoharic scholar and consultant. Mail to: [email protected].
Related Topics