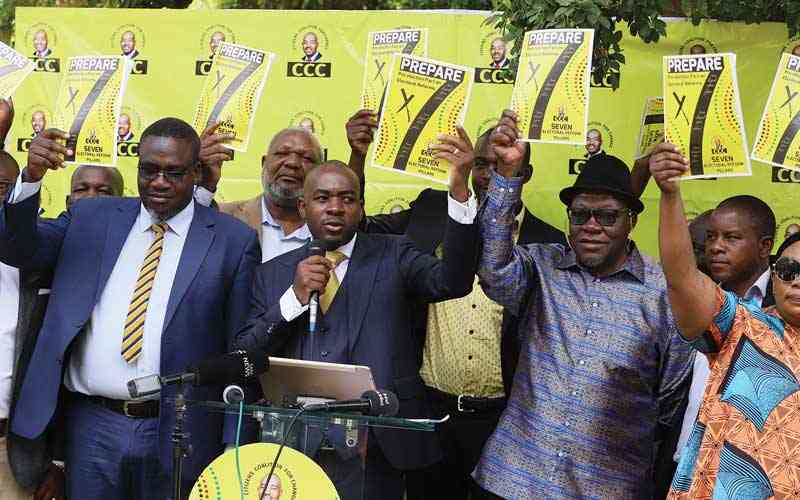 SINCE independence in 1980, Robert Mugabe's Zanu PF had been hell-bent on establishing a one-party Marxist-Leninist State.
It almost achieved this; the main opposition PF-Zapu led by Joshua Nkomo had, by 1987, been cornered into a one-sided unity agreement after the Gukurahundi genocide had terrorised and annihilated the opposition stronghold in Matabeleland and the Midlands.
There had been deliberate efforts to couch Mugabe's agenda as the desire of the masses.
A few decided to stand up against this attempt at crude chicanery and called it out for what it was.
I remember this as if it was yesterday because the Financial Gazette, which I edited then, took a principled stance against these machinations.
Mugabe had been my hero until it became clear that he was not a democrat.
People asked where did I get the courage to stand up to him. I must say, this was not courage for courage's sake.
This was fuelled by my desire for a democratic Zimbabwe which I had envisioned as a young supporter of the liberation struggle.
The one-party State agenda was defeated by the coming together of many voices in support of democracy, human rights and a market-based economy.
The nation is on the verge of another type of dictatorship, that of binary politics, whose result, one way or the other, puts the country in a fix.
The electorate is forced to choose only between Zanu PF and Citizens Coalition for Change (CCC); this must be resisted by those who love democracy.
On the one hand, violence and corruption are entrenched in Zanu PF. It violates human rights and has only its survival at heart.
On the other hand, CCC sycophants have displayed a violent and dictatorial streak similar to that of Zanu PF, while its leader's vision, if any, remains shut from public scrutiny.
The thugs who bludgeoned those opposed to Zanu PF rule in high-density suburbs and rural areas are no different from the social media bullies who intimidate and harass those who don't support their binary choices.
If they are this disagreeable as the opposition, what are they capable of doing when they have access to State power?
Will they suddenly turn into peace-loving democrats?
I don't hate our political leaders. I just see through what they are trying to do. Is binary politics all that Zimbabweans are capable of doing?
History has many examples of bullies railroading society in the wrong direction; think of Adolf Hitler in the 1930s, Donald Trump in 2021, Boris Johnson and Brexit, etc.
Zanu PF and CCC should not be the only options Zimbabweans should be limited to.
Let democracy flourish. Speak your truth without fear. Do not let intimidation force you to conform to another dictatorship whether a Zanu PF or CCC one.
Trevor Ncube is Alpha Media Holdings chairman. The opinion piece is taken from the YouTube.com//InConversationWithTrevor and convowithtrevor.com platforms. Readers to subscribe to the newsletter using the link above.
Related Topics