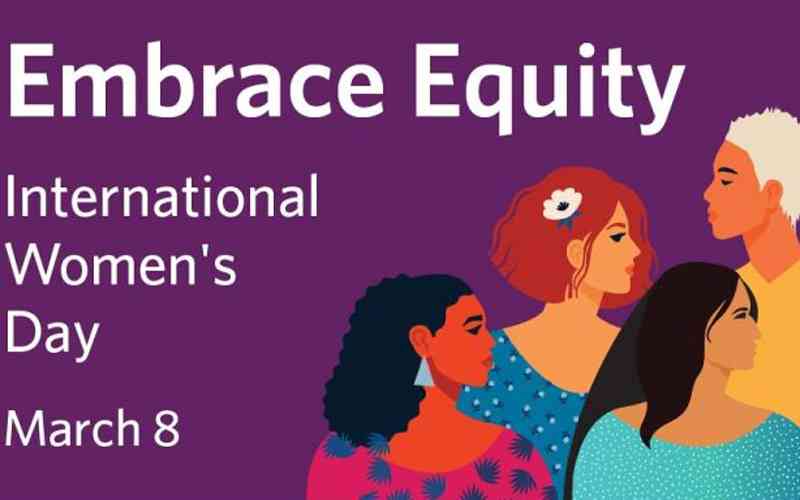 ON March 8, the world will pause to recognise and celebrate the women and girls who are championing the advancement of transformative technology and digital education.
Under the theme: DigitALL: Innovation and technology for gender equality, the 2023 International Women's Day will explore the impact of the digital gender gap on widening economic and social inequalities. The day will also spotlight the importance of protecting the rights of women and girls in digital spaces and addressing online-based gender-based violence.
Perhaps it may be a good opportunity to assess how the world has performed so far on gender equality.
Prior to the 1995 Fourth World Conference on Women in Beijing, three other conferences had taken place in Mexico City in 1975, Copenhagen in 1980 and Nairobi in 1985. It was the 1995 Fourth World Conference on Women in Beijing that marked a significant turning point for the global agenda for gender equality.
The Beijing Declaration and the Platform for Action, adopted unanimously by 189 countries, was an agenda for women's empowerment and considered the key global policy document on gender equality. It set strategic objectives and actions for the advancement of women and the achievement of gender equality in several critical areas of concern.
On March 8, as we are reminded of the importance of women and girls' inclusion in innovation and technology for gender equality, women still face multiple forms of discrimination in their everyday lives; they have an increased risk of poverty and limited negotiating power and access to resources.
They also continue to suffer the greatest hardships resulting from the proliferation of under-resourced and often spatially segregated urban areas. The situation of women tends to be worse in fragile and conflict-affected countries where they bear the brunt of wars while carrying the responsibility of taking care of the family.
Today, women in some developed countries still earn less than men performing the same tasks. Take, for example, while the gender gap in pay has improved in the United States over the past two decades, in 2022, women still earned an average of 82% of what men earned.
This means that for the same job, a woman earns $82 whereas a man is earning $100. In the United Kingdom, the 2022 mean gender pay gap was estimated at 5,45% which means that overall men earn £1,48 per hour while women earn £1,44. These are the policies they brought to Africa during colonialism and yet they claim Africa to be gender unequal.
So even the champions of egalitarianism are yet to close the wage gap between men and women and yet income plays a major role in achieving equality and empowerment for women.
Addressing the gender pay gap and creating economic opportunities that empower women, largely in developing societies, is the baseline needed for the social and economic development of a nation. This is vital mainly in a context whereby marriages are no longer subsisting or lasting longer with the majority of single mothers left alone with the responsibility of looking after children. To men, it also means shared responsibilities than always being the breadwinner.
It also means much more than just the ability to take care of the family. Empowering women is vital for national development. It means accepting and allowing women in the process of decision-making, which creates power in individuals over their own lives, society and their communities. It is about ensuring women have access to knowledge, information and the relevant tools to make life-determining decisions through the different problems in society.
Women are empowered when they can access the opportunities available to them without limitations and restrictions such as in education, profession and lifestyle. The feeling of being entitled to make own decisions creates a sense of confidence.
Furthermore, bringing women and girls into technology results in more creative solutions and has greater potential for innovations that meet women's needs and promote gender equality. Their lack of inclusion, by contrast, comes with massive costs as the Women's Gender Snapshot 2022 report shows that women's exclusion from the digital world has shaved US$1 trillion from the gross domestic product of low- and middle-income countries in the last decade — a loss that will grow to US$1,5 trillion by 2025 without action.
Reversing this trend will require tackling the problem of online violence after a study of 51 countries revealed that 38% of women had personally experienced online violence and bullying.
While these observations may seem far-fetched, in some societies, mainly in East Africa and the Middle East, some working men hand over their salaries to their wives who are believed to have the expertise in investments that multiply the family income by running family businesses and ensuring that children have access to adequate needs.
In families where both the man and woman have an income, there are high possibilities of the family performing better and growing economically than when the wife is excluded.
While contexts differ, gender-responsive approaches to development, economic growth, innovation, technology and digital education can increase the awareness of women and girls regarding their rights and civic engagement. Advancements in digital technology offer immense opportunities to address development and poverty challenges.
Unfortunately, the opportunities of the digital revolution also present a risk of perpetuating existing patterns of gender inequality. Growing inequalities are becoming increasingly evident in the context of digital skills and access to technologies, with women being left behind as the result of this digital gender divide. The need for inclusive and transformative technology and digital education is, therefore, crucial for a sustainable future.
Related Topics