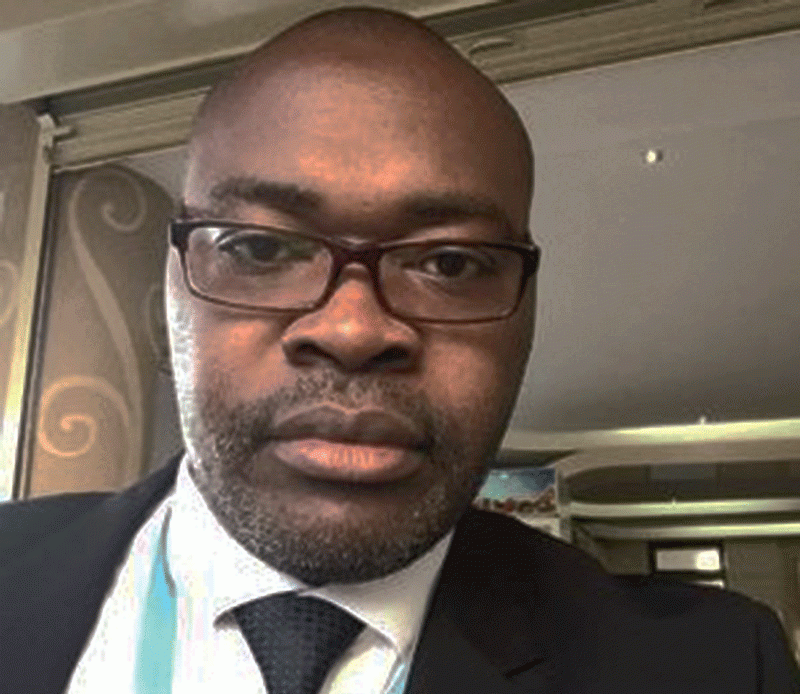 The United Nations Climate Change Conference COP27 concluded on November 20 with what was described as a breakthrough agreement to provide "loss and damage" funding for vulnerable countries hit hard by climate disasters.
Commenting after the conclusion of the conference, the COP27 executive secretary, Simon Stiell noted that, "This outcome moves us forward. We have determined a way forward on a decades-long conversation on funding for loss and damage — deliberating over how we address the impacts on communities whose lives and livelihoods have been ruined by the very worst impacts of climate change."
The celebrated breakthrough is no different from the historical paternalistic north-south relationship where poor countries are prescribed funding laced with exploitative conditions by rich countries. It means rich governments agreed to establish new funding arrangements, as well as a dedicated fund, to assist developing countries in responding to loss and damage. And a transitional committee is set up to recommend how to use the funding. On the funding part, it seems it is a case of back to the future.
Nonetheless, the majority of poor countries attended the COP27 with high expectations of a breakthrough on climate financing — a concept that funding would be drawn from public, private and alternative sources of financing — that seeks to support mitigation and adaptation actions that will address climate change. The outcome of COP27 on the breakthrough is exactly what they wanted to hear as they hoped that will be a panacea to implement climate mitigation.
There is no doubt that money and other resources are critical components in addressing vulnerabilities caused by the effects of climate change. However, it would folly to wait to be funded by countries in the northern hemisphere that have suffered massive losses and damage of historical proportions just this year due to climate change. Just like with the COVID-19 pandemic, they are going to prioritise their countries before anyone and they will be within their rights and obligations as leaders of their countries.
To effectively cushion poor countries and poor communities from the impact of climate change, major political, social and economic changes need to be implemented. Some of these do not need money. Some of these just need regional engagement and co-operation.
There comes a time when African leaders must realise that colonial borders and their implications on resource utilisation are becoming an impediment to addressing the impact of climate change. Regular and intense droughts that result in massive food insecurity and energy depletion can be addressed by tapping into the major water sources which largely lie underutilised because they are caught up in some transboundary dispute. Only a regional approach can help unlock these barriers and enable countries to fully utilise these resources.
There are 15 recognised transboundary river basins in southern Africa. They range in size from the large Congo River basin in the northern part of the region to Umbeluzi River basin in the southeast.
The Zambezi River basin covers eight countries in the region. It is estimated that about 70% of the water resources in southern Africa are shared by more than one country.
Thus one of the characteristic features in the region are shared watercourse systems, with complex water rights and potential conflicts over the utilisation of the shared resources.
And in the interest of preserving peace and the unwarranted fear of unsettling the British colonial legacy, most countries in the region have been reluctant to address these loopholes and yet their people face increasing food insecurity, decreasing electricity generation and reduced access to freshwater.
They would rather appeal to donors for funding to respond to the impact of climate change than negotiate with their neighbours to unleash the potential offered by these natural resources.
The majority of southern African countries are known to be water-scarce largely because of their dependency on rainy water and this has stunted the economic growth of the region and makes water a strategic resource.
Most towns and cities in the region face water shortages and part of the reason is that the colonial settlers built them far from major rivers.
It does not help that the previous and current political leaders have shown reluctance to confront the historically unresolved transboundary water disputes even with those they call friendly neighbours.
The eight countries in the Zambezi River basin need to talk and open up the utilisation of the Zambezi water and its tributaries for other productive purposes beyond fishing, tourism and power generation.
Botswana, Lesotho, Namibia and South Africa must address the Orange River dispute as some of the countries along the river are unable to use the water for productive purposes due to pre-colonial agreements.
Climate change carries no passport and knows no national borders. It is time for countries to work towards the common interest, beyond narrow national interests. Droughts and flooding are intensifying causing more suffering among the people of the region.
The strength of each country's economy determines the impact of climate change on the people. But again, countries that are more vulnerable are spewing refugees to those countries still capable of withstanding the burden caused by climate change. Again, this is another reason to rethink the borders and the economies of countries from a regional perspective.
 Tapiwa Gomo is a development consultant based in Pretoria, South Africa. He writes here in his personal capacity.
Related Topics