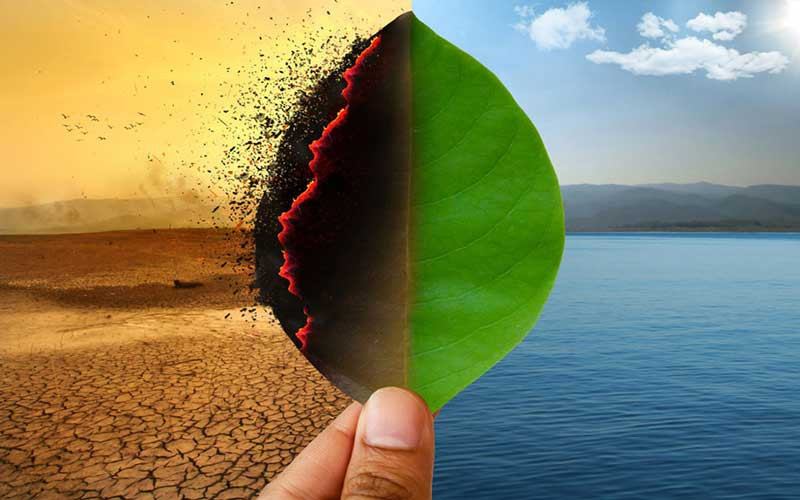 LANGUAGE use in environmental discourse is vital, both in describing sustainable and unsustainable human behaviours towards nature. There are three pillars which govern the essential nature in which environmental issues are communicated. These are ecological linguistics, better known as ecolinguistics, ecological stylistics, also known as ecostylistics and ecocriticism. Environmental discourses used to communicate climate science information can be classified under these pillars.
Ecolinguistics, defined as the scientific study of the relationship between language and the environment, focuses more on criticising language used to harm the environment. Ecostylistics focuses on the study of language and ecology that praise positive ways of using language to describe nature. Ecocriticism is the study of literature and ecology, largely from an interdisciplinary point of view by analysing language in the context of the environment. Although ecolinguistics and ecostylistics discourses are relatively new, ecocriticism has been in use for quite some time now. However, it is the emergence of ecostylistics on the ecological linguistic domain that is gaining momentum since it focuses on praising the language used to communicate environmental issues.
Ecolinguistics, a branch of environmental communication focusing on criticising the language that promotes ecological harm, analyses how language shapes human experiences to suit the natural environment. This, in turn focuses on how discourses about the natural environment influence human behaviours and their perceptions of the natural environment and how they interact with it. Human behaviours like burning fossil fuels, deforestation, contributing to carbon footprints, carbon sins, unsustainable agricultural practices and all forms of pollutions, among others, require criticism.
Ecolinguistics, ecostylistics and ecocriticism, all provide the basis of communicating climate science information sustainably to a broad network of audiences. Altogether, they provide the beauty of language, its creative and transformative use and hybrid nature, which contribute to shaping scientific communication in the broad framework of climate justice.
This means that the human beings' evolving ways of speaking, writing and thinking about the environment need to be visualised in good light. Furthermore, the ecostylistics way of language use towards nature should be glorified, harmonised and humanised. Situating and contextualising the human face at the centre of climate action is the best ingredient for resilience building.
As a positive pillar for sound scientific communication practices, ecostylistics nurtures the use of key ecological terms such as green living, green buying, green energy, ecosophy, green growth, biodiversity conservation, eco-culture, among others, to shape public conversations on climate change. These terms can also be described as beneficial discourse strategies because they are part of linguistic tools focusing on positive aspects of language use towards the environment. As ecostylistics transcends the broad and wide framework of linguistic boundaries, the discipline should have a positive bearing on nature, environment, ecosystems, ecology and sustainable development.
The beneficial discourse strategies also take into account ecological metaphors (green growth, greenhouse), framing of climate impacts (political, environmental, economic, moral) and academic hedging at the same time as they contextualise language use. These are important in establishing an interface between nature and socio-cultural issues, fundamental in shaping the people's worldview, standpoints and ideologies.
In the context of unending climate crises, ecostylistics becomes the right tonic for shaping the human ways of talking, writing, thinking and visualising the environment. It is also in the best interests of ecostylistics to examine and study word choices, features and language use in climate texts. As an emerging form of ecological discourse, ecostylistics enriches human ways of communicating climate science information, democratising it and contributing to environmental awareness and climate justice issues. For these reasons, the main objectives of ecostylistics are environmental sustainability and ecological cultural practices, where indigenous knowledge systems are key and transformative.
The reason why ecostylistics is preferred over ecolinguistics, is that it takes into account patterns that are often left out by ecolinguistic considerations. For instance, when attempts are made to give non-human objects a human face, as in nature speaks, the heavens are angry, the weather is unfriendly, among others.
These are important in mapping and contributing to human awareness, which always equips people with linguistic tools for protecting the environment. In this regard, it is the responsibility of the human factor to respect, protect and conserve the natural environment from unsustainable human activities, including loose and careless linguistic choices.
In this view, the linguistic tools that dominated the environmental discourses of long ago, were retrogressive and anti-nature, thus not fit to represent the people and planet, stalling progress on climate interventions. The advantage of ecostylistics is that it is both contextual and discourse-based, focusing on word choices, culture and identities in a variety of contexts. The other merit of using ecostylistics for communicating climate science information is to enhance vocabulary and reading proficiency, including cultural growth.
While it is important in criticising the language that contributes to ecological destruction, it is also necessary to celebrate the language which enhances positive, inclusive and sustainable ways of managing nature.
Related Topics