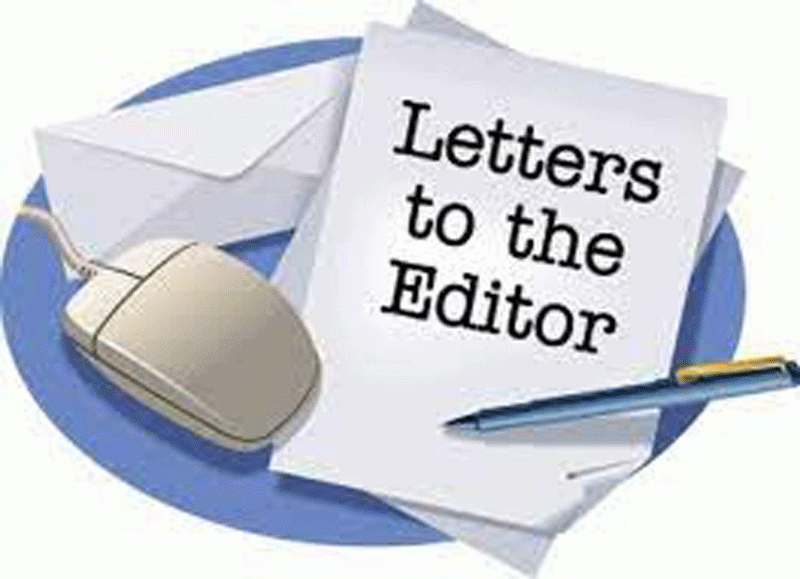 SEXUAL exploitation of little girls is on the rise. There have been cases of sexual exploitation of innocent girls in Epworth, Beitbridge, Chitungwiza and Hopley, to mention a few places.
It is a shame that older men, who are looked up to in families, are turning into perpetrators.
There can never be justification for older man to have sex with little girls. It's rape. It's criminal.
It is even wrong for any sane person to define exploited young girls as "prostitutes/ sex workers".
These terms cannot be identified with little girls who are being preyed on by older men for cheap sex.
My heart bleeds for our girls. My nine-year-old niece told a folk story over the August holiday; a story that had no ending; a story the family just had to listen to so she would not get discouraged.
The story had a moral message. It kept us going, but it went on until she began dozing off. After the story, I picked her up for bed and we all went to sleep.
My niece's storytelling connected to the dreams that little girls share, and their aspirations are a reminder to me of how young and innocent they are.
My nine-year-old daughter is still playing house and brings me nicely-decorated meals made of mud and weeds, she bakes cakes of clay and puts straws for candles. That's what girls of her age do and should be doing.
Our girls should feel safe in the company of adults, but alas, that is no longer the case.
The concept of ubuntu is slowly dying away. Sexually exploiting innocent little girls is a ghastly act that can never be justified. There are older sex workers who can willingly negotiate for sex.
If anyone cares so much about providing income to disadvantaged girls, why not just give them the money or food, without exploiting them sexually?
These innocent little girls cannot negotiate for pocket money from parents or guardians; cannot even talk about saying no to sex. They cannot make decisions.
A child cannot be called a prostitute, for she is only being exploited and is clearly unable to make decisions on sex.
It is the responsibility of adults to take care of the little girls, not force them into sexual exploitation or child labour.
We need to come together as activists, parents, school and government authorities to put an end to this heartless sexual exploitation of girls and bring to book all the culprits. - Concerned
Redcliff Municipality must be investigated
FOR a long time I had foolishly believed the yarn that poor service delivery or the total lack of, in Redcliff Municipality was due to the non-payment of bills by residents.
I was — after attending several meetings with our town fathers and mothers — actually convinced that lack of water for nearly a year now, was over a severely bloated debt to neighbouring City of Kwekwe, where we owed $126 million for water supplies.
In my naivety, I was sure that if I played my part in encouraging residents to pay up bills to the local authority, water would be flowing back, as should be the case in any modern urban area.
As a nincompoop, I even made a decision to apply for a position of public relations manager for the municipality — as I had swallowed hook, line and sinker the tall tale that our town leadership was not to blame for our mess — as they were doing everything in their power to ensure that residents received dignified service delivery.
Everyone else was blamed for the unbearable hardships the people of Redcliff were enduring — including the City of Kwekwe's charging of commercial rates for the water to our town, and the defunct iron and steel making giant Ziscosteel both owing huge sums as well as ensuring that water was not pumped to our town.
In a nutshell, should Redcliff residents not fulfil their debt obligations —"for the water they had consumed" — there would be no tap water to talk of.
This all made so much sense, I was convinced.
Little did I know we were being misled.
As it turned out, during those meetings — our local authority never bothered informing us that they were already planning to sell off our land, under the pretext of paying off the $126 million debt to Kwekwe.
Months after the deal — which, interestingly, brazenly violated an order issued on September 21 2015 by the Local Government ministry, warning municipalities to desist from mortgaging land for recurrent expenditure, there is still no water to talk about.
When asked what had become of this arrangement, there was either deafening silence, or more stories about the deal still being finalised.
Meanwhile, in spite of the $126 million supposedly having been cleared — the town, without water for a year, curiously already has a new bill to Kwekwe — which has already alarmingly breached the $20 million mark.
Nonetheless, as we patiently wait for the precious liquid that has eluded us for so long — more dirty details keep emerging of irregular and even possibly illegal underhand dealings.
As a matter of fact, the latest report by Auditor-General Mildred Chiri unearthed gross mismanagement, irregularities and flouting of tender regulations by Redcliff Municipality — with the most horrifying being the sale of 21 hectares of land to Livetouch Investments, to the tune of US$847 962 in exchange for vehicles — four Toyota Hilux, one Toyota Fortuner, Toyota 18-seater bus, one backhoe loader, five Nissan NP300 trucks, one grader, one skip bin loader, one Toyota Quantum ambulance and a fire tender.
What caught my attention more than anything else though, were the luxury cars that found their way into this deal.
Yet, for reasons we can only speculate on — the luxury Toyota Fortuner was delivered in 2020, yet scheduled for before 30 September 2022, after being given priority over service vehicles by the local authority.
I am quite sure, there are more skeletons in the cupboard. - Tendai Ruben Mbofana
Female vendors vulnerable to harassment
VENDORS Initiative for Social and Economic Transformation (Viset) commemorates 16 Days of Activism Against Gender-Based Violence running under this year's theme Enhancing the Inclusion of Youths in the 16 Days of Activism Against Gender-Based Violence
The informal economy is home to over 62% of women that earn a living from it, from the trader that gets to the farmers market at 5am, to the women that sell foodstuffs at taxi ranks and the female hairdressers in the high-density suburbs. All these women are hardworking, at most times beginning the working day as early as 2am, to begin unpaid care and domestic work for family members such as fetching water and other domestic chores.
Women in the sector generate cash on a daily basis, an issue that at times causes friction and violence from spouses that may feel insecure with the increased economic power. It is meanwhile a double jeopardy as some women are vulnerable to harassment in marketplaces through sexual advances, sextortion by space barons and law enforcement agents, with reports recently of women traders in the Mbare area alleging that they are being strip searched by police officers wanting to extort cash.
Of great concern are recent reports of abuse of girls as young as nine years that have fallen pregnant after being abused. Worryingly, many cases go unreported as most abuse is perpetrated by close family members.
All these factors point to the need for social workers that can assist in unearthing abuse and also offering counselling services to victims. We call upon the government to increase awareness on sexual abuse in learning institutions, as well as publicity campaigns that highlight the need to curb the worrying malaise in society.
Another suggestion is the introduction of a sexual offenders registry that publicly names and shames convicted offenders of violence and abuse. We await the enactment of legislation that was approved through a Cabinet resolution to ensure that perpetrators of gender-based violence are punished heavily.
Viset through the Informal Economy Women's Hub will continue its advocacy work, along with government agencies and like-minded partners to eradicate the scourge in the country. - Viset
In response to Land offer for medical practitioners welcome, REXON NDLOVU says: It's a noble move; but it needs to be approached as a policy to get rid of land barons and unscrupulous land developers once and for all so that not only those in the health sector can benefit. All citizens must enjoy land ownership as a basic right.
In response to MP sues Zec over voters roll, JEREMIAH NYADZAYO says: Members of Parliament have done a very good job by exposing the captured Zimbabwe Electoral Commission.
In response to Sikhala seeks recusal of presiding magistrate, TAFADZWA MUTANGA says: May God protect Zengeza West Member of Parliament Job Sikhala. No one deserves the treament he is currently going through.
MUTANGA says: Zengeza West legislator Job Sikhala can apply for recusal but it's a waste of time in this case because the courts are in the hands of Zanu PF top leaders and not judges and magistrates. The courts are captured.
In response to Govt pledges $2bn for NRZ rehab, TINASHE KAJAWU says: I have two questions only. Is this money in US dollar terms or in Real Time Gross Settlement? My second question is: When are they going to fulfil 95% of previous promises going back as far as 1980? You will really help if you can only be honest for once.
LEA CHINZY says: A pledge is jus a promise to do something. This government pledges a lot of things and fails to fulfil them.
In response to Ncube pampers security sector, LAZARUS MANYARAJI says: You would think the country is at war. But we all know that it is because of the elections. Zanu is not in power to improve the lives of ordinary Zimbabweans, but to fatten its leaders' pockets and winning the next elections. The moment they succeed in rigging an election they don't care about the promises they made.
TAWEDZERWA ZISHIRI says: Imagine coming across a soldier wearing a worn-out uniform and old shoes. Where is the money really going to considering that what we are told is not what is on the ground?
Related Topics