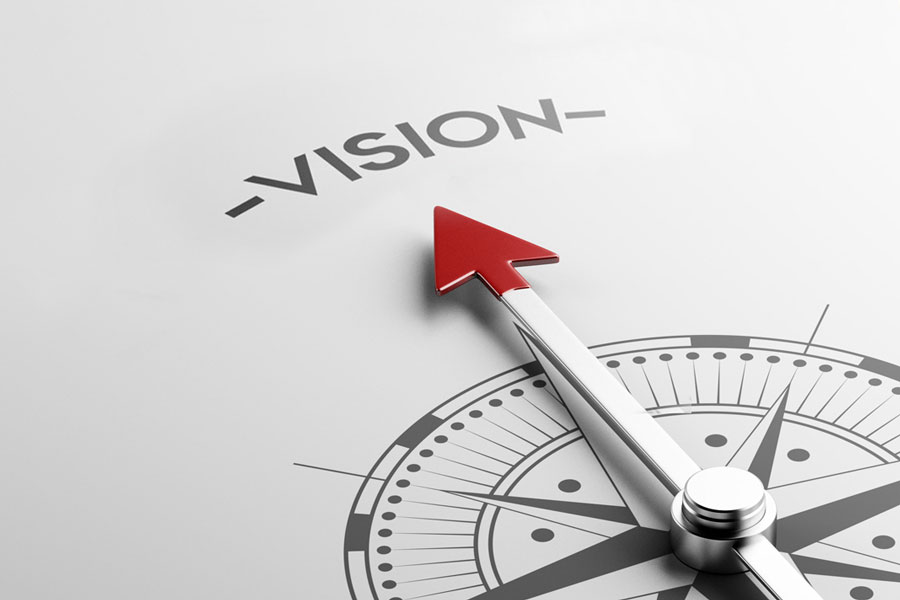 BY BHEKILIZWE BERNARD NDLOVU The subject of visions and missions has been topical in the past weeks on this column and we have explored the issue of what visions are and what they do or should do for any organisation that is not just in business but feels that it has a calling to again not just make a product but make the human face in the workplace make sense.
A close observation, in our opinion of big projects that became white elephants has something to do with failure to connect individual agendas into a tight and passable vision. Those who create the vision suffer short sightedness and run as if they are running a hundred-metre race where it's just about themselves and no one else. They, because of ignorance and misguided zeal run the race as if life ends tomorrow, forgetting the religious teacher, the late Myles Munroe's wisdom that there is no success without a successor. They talk proudly even as they think that they single handily run their organisation and prefer to work alone.
Well, working alone might be a bad thing but to not have a collective vision is worse because the activities and energies of all the people supposedly working for this organisation are not dovetailed. They are disjointed and disconnected and the likelihood of loyalty here is even at zero. Why would you expect loyalty where there is no buy in? And the basis of a buy in in our opinion is that vision thing, and the ability to craft it in such a manner that it hits the heart of the reader and makes their feet itch, making them want to pick the button and run.
There is always one who started the race but many that receive the button and do their part in running their portion of the race. Relay participants feel part of the race even before it's their turn to run. They don't sit on a chair waiting for their team member coming with the button to arrive but prance around and itch, burning to run, in fact running already on the same spot and receiving the energy from their team member before their turn comes. The race is for the team and the vision is clear; A victorious relay team. That vision is enough to drive team members crazy and make them want to run because the principle is that 'write the vision down, so that whoever reads it, runs!
White elephant institutions and projects did not have visions and if they had, they did not have the technical know how to craft a living and immortal vision that transcends time. People came to participate in the badly crafted or non-existent vision and they perished. Politics ensued because they had so much energy that they had to do something about it and because there was no agenda, they resorted to many shenanigans that shot the organization in the foot, rendering them a white elephant project.
Indeed, the biblical wisdom that 'where there is no vision, people perish holds true in many organizations and I have heard it being preached by the clergy but felt that a lot more needed breaking down so that the listener really gets the message.
It is the ability to address the hopelessness of life that a good vision makes people want to run and by its nature, running means looking forward and moving forward fast. If we craft something that looks bright and good, we activate the desire to see ourselves there participating in the brightness. When nothing bright is shared with the people, they look down and go on survival mode and that spells disaster because it becomes the beginning of perishing.
Human beings need an agenda and a vision or we risk setting things on fire. It might be a slow fire but it is certainly lit and burning and people are perishing because they need a vision. Is it a waste of time then to put resources together and craft a working vision? By no means, in actual fact it is a waste of time to put a whole community of people together without a compelling vision and if it is true that people perish, then that activity is a big crime against humanity.
Last week we made a commitment to take a look at maybe one or two more organisations to see if their visions meet the mark of our definition of a vision and has the ability to inspire anyone who reads it to run. Let us take a look at The nature conservancy running by the vision of; Our Vision is to leave a sustainable world for future generations.
This is a great vision, that, in our opinion limits itself by wanting to 'leave' a 'sustainable world future generations.' This becomes a shortsighted vision that puts the crafting person or people under pressure to complete the exercise and have everyone else coming in a s the recipient.
It does not inspire posterity, for example, to participate but to receive. It sounds like a beautiful gift on the surface but a deeper look presents the vision as patronising and boastful.
Something as simple as; 'A sustainable world' makes a huge difference. It makes the reader more curios about what this means and what they can do to participate. It inspires a search for method and action.
Trip advisor runs with the vision; Be the leader online travel research company. While business is by its nature competitive, I think it's weak to craft a competitive vision and reduce such an important phenomenon to just wanting to be the leader.
When we close our eyes all we see is your organisation leading and nothing else. It doesn't matter how we are performing overall, but what is important is that the number one company is leading.
Even if it is performing at ten per cent, as long as it is leading, its vision is on course. Really? I do not think that if we think about it fully, we would be content with just being the leader. Human beings generally want more than just to lead.
They want a bright, inspiring and compelling vision that makes life and working make sense. They might not know what it looks like at first but when you share it they will exclaim, as they realise that it is what they have always wanted; a vision, because without a vision they perish, consciously or unconsciously. Something like
Readily available travel information might be more inspiring. It might not even need to be said to be online because that might limit methodology. It is advisable to leave matters of methodology out of the vision to inspire further thinking and participation.
We close the subject of visions and missions on that note. Where there is no vision, people do perish in many ways.
Bhekilizwe Bernard Ndlovu's training is in human resources training, development and transformation, behavioural change, applied drama, personal mastery and mental fitness. He works for a Zimbabwean company as head of human capital, while also doing a PhD with Wits University where he looks at violent strikes in the South African workplace as a researcher. Ndlovu worked as a human resources manager for several blue-chip companies in Zimbabwe and still takes keen interest in the affairs of people and performance management. He can be contacted on [email protected]
Related Topics