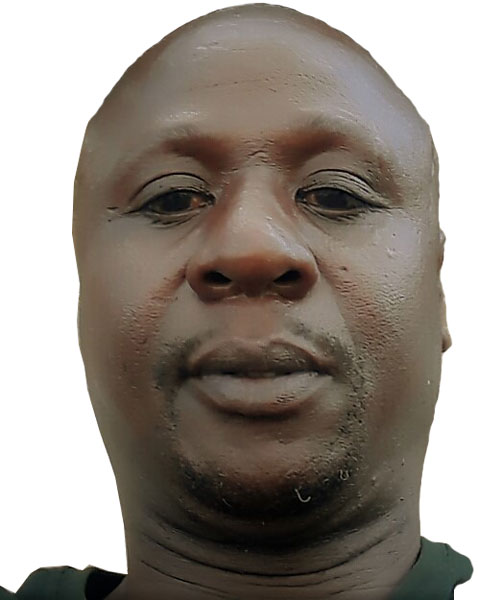 If you know your Zimbabwe well enough, chances are you won't get surprised when a simple, straight forward thing like a training workshop is screamed off to a sadistic political quarrel.
We are living in the long season of paranoia, a season that lots of people out there don't seem to be in a rush to get out of. And a season that they wish will turn them out of their thin pockets and thin minds too.
Workshops — somehow, but weirdly — seem to always spook the political incumbency and their running pawns as well as opportunistic hangers-on out of their socks.
Remember the case of the Maldives 7? These are men and women from civil society in Zimbabwe, who were last year arrested upon their return from a training workshop in the Maldives.
George Makoni, Frank Mpahlo, Rita Nyamupinga, Sithabile Dewa, Tatenda Mombeyarara, Gamuchirai Mukura and Farirai Gumbonzvanda were charged with trying to subvert a constitutional government for merely attending the training seminar in the Maldives.
I know most of those guys. They freak out at the sight of a church roach in the aisle. So, who was ever going to believe that they could travel all the way to get training in weapon handling in the Maldives so as to come and overthrow such a militarised government like ours? If you don't understand this, just ask yourself this question: So what happened to their case? Zilch, of course, outside the deliberate persecution.
Something along the Maldives lines — though not as much at this stage — happened last week. My organisation, Information for Development Trust (IDT), held a two-day training workshop for investigative journalists mid-month, in order to build their capacity in reporting on foreign interests and investments. This particular workshop was chosen because there is such a big load of accountability issues relating to foreign investments.
The workshop was broad in that regard, as it focused on foreign interests.
For some reason, a week later, The Herald came out screaming: US plan to discredit Chinese investments unmasked. It was written by some mischief-maker calling himself Herald Correspondent. This shy author then followed up on his article a few days later with an opinion piece that sought to glorify Chinese investments and damn independent journalists and western governments.
Boy, you should have read that load of fiction on your own! Heh, the US is sponsoring a campaign to undermine Chinese investments. Heh, this is part of an "intricate plan" that also involves European and Nordic countries to smear the Asian giant through lies, disinformation and sensationalism in the independent press.
'Heh, the workshop was held to encourage journalists to portray Chinese businesses as unethical, reckless, criminal and harmful to local communities and the environment. Heh, the stories that the trainees would produce would be used to feed the political opposition in Zimbabwe. Heh, IDT is being used as a proxy to pay/bribe independent journalists. Heh this, heh that'.
Arrgh, who does that in this part of the new millennium? First things first. The repulsive article was not based on any "impeccable sources" as the story wants the world to believe. It was actually written by one of the beneficiaries of the training. That's lie number one in the story. It wasn't going to matter that the author of the story hides behind a vague byline, but it's a serious matter in journalism ethics that the story pretends to have done what it didn't do, or vice-versa.
And to get a fellow journalist for who you had so much respect and who had been door-stepping you to be part of your programming is betrayal most foul. Any journalist worth his salt must have and keep principles. There seems to be this growing trend whereby journalists are being used as moles and spies by politicians and powerful people. But then, this world is too small, and life too short for such treachery.
The workshop was held under the auspices of the IDT Accountability Files programme. This programme seeks to enhance private-public accountability, transparency and integrity through journalistic inquiry. The training was roaming. As already said, it focused on foreign interests, and several other countries, including the USA, were considered. The only specific reference to China was when every participant, the so-called "Own Correspondent" included, agreed that Chinese investments were among the biggest in Zimbabwe and were attracting significant attention from the media and the public. By the way, we also had participants from Zambia and Malawi who also agreed that China was, indeed, a high-profile investor in the region. Since China is a command economy and most of the private investors who come here are Beijing-supported, it is, indeed, a truism that we call those investments, Chinese investments.
In fact, this so-called Herald Correspondent does acknowledge in his vile article that China is an Asian economic giant. You can't say that and then try to sew up other people's mouths on the same matter. If China is an economic giant, it is an economic giant, no matter who is going to talk about it. And who doesn't know that giants attract attention? Besides, Chinese investors have not come as knights in shining armour all the time.
Nothing was exactly said about Chinese investments being such a bad lot and therefore, deserving doing down. But who is saying everyone has been praising Chinese investments all the time? Clearly, there are issues to do with the environment, labour rights, tendering and so on that we have been hearing about all this time around.
To deny that and start accusing people of Sinophobia just because they are talking negatively about some of the Chinese investments is an injustice unto yourself. And, during the workshop, the trainers and I abundantly urged objectivity and impartiality among journalists. This is important for investigative journalism, because it must thrive on verified, objective and fact-checked information.
I notice that Mr Herald Correspondent also wanted to mislead the world on the tone and attitude of the guest remarks that were made by Jason Roberts, the acting public affairs officer at the US embassy. I don't hold any brief for the US embassy and will not talk for them. But then, Mr Correspondent conveniently ignored that, at the IDT workshop, Roberts actually did encourage journalists to report on positive developments in Zimbabwe just as they would report on the challenges. I didn't hear him getting prescriptive by any standards.
One other thing. What's good for the goose is also good for the gander. Unless, of course, we are trying to invert, subvert and re-invent morality and professionalism. Mr Correspondent and his handlers want to make us believe that, just because the Americans were involved in our training, we became beneficiaries of dirty money.
Two issues here. The US embassy has supported journalists who are working for both the private and public media. That's on record, and Jason did actually mention the Mandela Washington Fellowship from which journalists from across the media board have benefited. Why does it then become a bad thing when a once-off workshop benefits private media journalists?
Number two, I guess we must just disabuse ourselves and our audiences of this myth that if journalists receive money from the US or another western partner, it becomes dirty lucre. If that was the case, how dirty, for instance, would the Zimbabwean government and Zimbabwe's poor citizenry be by now? You know too well that Zimbabwe has received hundreds of millions of greenbacks from Washington over the years for humanitarian purposes, for instance, and continues to do that. Even President Emmerson Mnangagwa has such high regard for American dollars, as he said that other time when he went to tour a disaster in Manicaland. Hello, who is then calling this dirty lucre?
Let's, for argument's sake, turn the point to the other side of the room. If Zimbabwe is getting money or some such things from China, for instance, is that good or bad money? If a journalist writes lies, falsehoods and hate language and then treks to the Chinese embassy for a brown envelope the next moment, what do we call that?
Let's give this a parting shot. IDT will continue promoting the capacity of journalists to do their work more effectively, especially where corruption and bad governance are concerned. We also continue to promote non-partisanship and ethical reporting among our colleagues. We stepped into that station well before we got support from anyone. Things can't change now, just because we have some paranoid opportunists and sadists among us.
Tawanda Majoni is the national coordinator at Information for Development Trust (IDT) and can be contacted on [email protected]
Related Topics