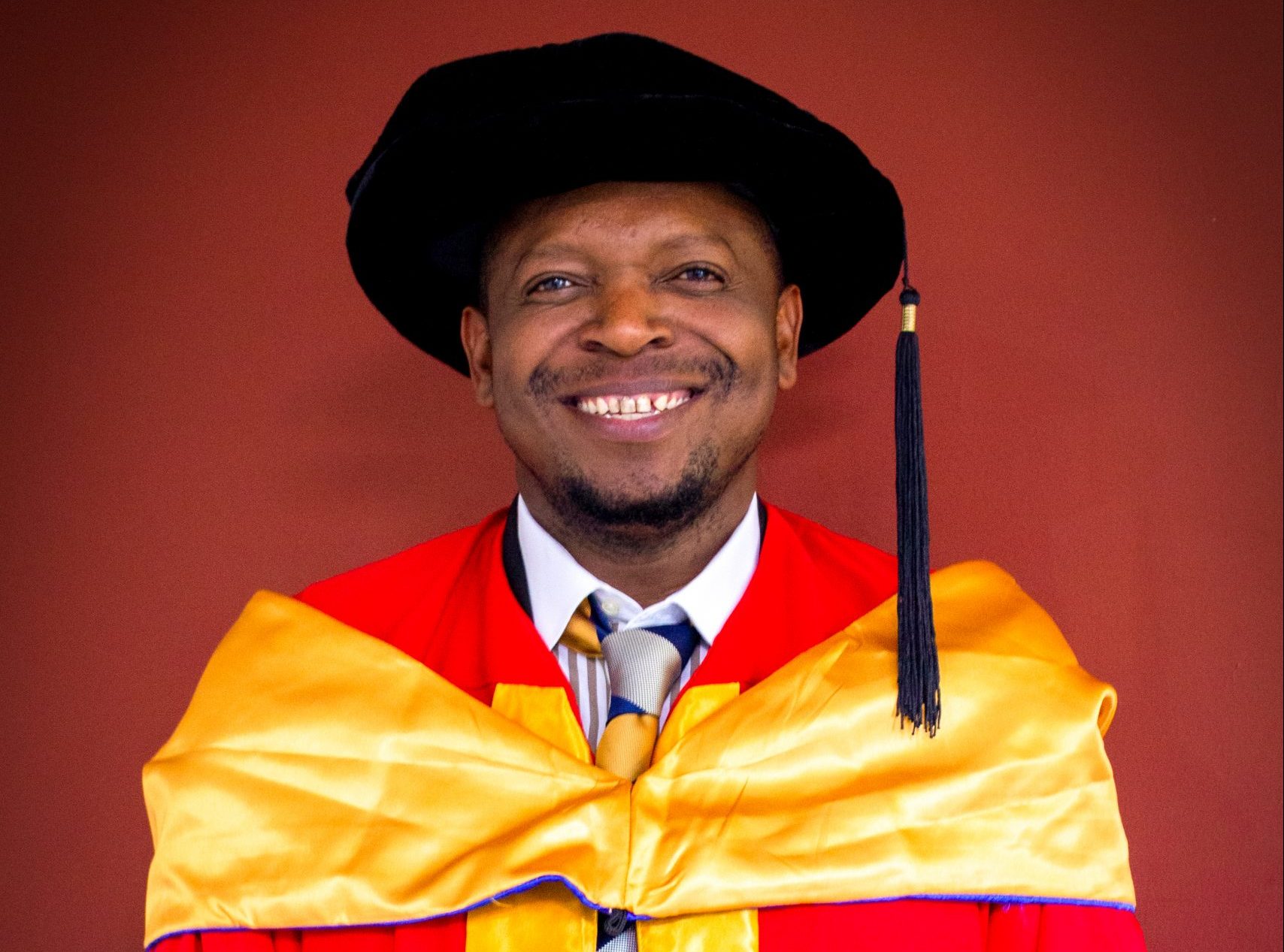 By Style Reporter Businessman and philanthropist Banabasi Marambire  was on Friday conferred with the Honorary Doctorate of Humane Letters Degree by the International Institute of Philanthropy in partnership with the International Women's University.
The Herdboy, as Marambire is popularly known in social circles, is the founder and CEO of Barmlo Group of Companies, a firm with interests in construction, building materials supply and brick moulding.
"l feel honoured to get such recognition for the work that l am doing in helping others," Marambire told Standard Style.
"My poor background inspired me to take this philanthropic route and l want to thank the universities for such an honour."
Marambire lost his parents at the age of 13 years and struggled to complete his O' Level.
He did menial jobs, including herding cattle, hence the nickname The Herdboy.
"I saved from the little that I got from looking after cattle and registered my company and it has been growing gradually," Marambire said.
"I now run Barmlo Group of Companies which employees a number of people, including the vulnerable."
The company has grown and spread in the region and is now registered in Botswana, Namibia, Zambia and Rwanda, Marambire said.
Under its corporate social responsibility arm, Barmlo Group of Companies has assisted the under-privileged through payment of tuition fees and levies in schools and colleges.
He penned a book titled The Herdboy where he shared his transformative life story. The businessman is also the story behind the song Mufudzi Wemombe by Trevor Dongo and Feli Nandi.
"The honourary doctorate came at an opportune time as I celebrate my birthday today (Sunday)," Marambire said.
Related Topics