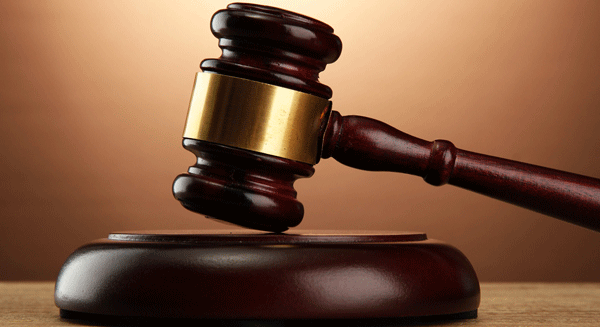 BY NQOBANI NDLOVU
ZIMBABWEAN authorities have commenced an inquest into circumstances surrounding the death of a Chivhu woman who succumbed to injuries following severe assault and torture by police in September last year.
Sharai Mukaro is reported to have been arrested and assaulted by detectives including one Detective Dondo who were investigating a case where US$1 000 was stolen.
An inquest to establish the cause of her death began on Wednesday March 30, 2022 at Chivhu Magistrates Court with Dondo testifying.
Dondo claimed Mukaro's husband Abinel had told him that her wife had some heart problems.
However, the husband, her daughter Ivy and Abinel's workmate Nelson Chirambadare told the court that Mukaro was assaulted under her feet by ZRP officers while in police custody.
According to a medical report, the cause of her death was as a result of blood clots, and assault.
The inquest was instituted after Tinashe Chinopfukutwa of the Zimbabwe Lawyers for Human Rights (ZLHR) issued a notice of intention to sue Detective Dondo, ZRP Commissioner-General Godwin Matanga and Home Affairs and Cultural Heritage minister Kazembe Kazembe.
In the notice of intention to sue, Chinopfukutwa stated that Dondo fatally assaulted Mukaro after having threatened to kill her.
Chinopfukutwa argued the conduct of police officers who tortured Mukaro to death is a breach of the constitutional obligation of the Police Service to protect and secure the lives of people in line  with Section 219(1)(c) of the Constitution.
In an unrelated case, there is an onslaught against dissent with several people across the country appearing in court answering to charges of undermining authority of or insulting President Emmerson Mnangagwa.
In Shurugwi, 48-year-old Maria Mapfumo has been charged with undermining authority of or insulting Mnangagwa in contravention of Section 33 of the Criminal Law (Codification and Reform) Act.
In court, prosecutors accused Mapfumo of using derogatory language to insult Mnangagwa during an altercation with Bernard Dangi, a Zanu PF Councillor under Tongogara Rural District Council in Shurugwi.
In Hwange, Mehlo Mpala, a 42-year-old man recently appeared at Dete Magistrates Court answering to the same charge following an altercation with Nyambe Mathe, a war veteran.
In Bindura, Tinotenda Majuru, a 24-year-old man is scheduled to stand trial on April 12 on the same charges after he allegedly snatched beer and a Zanu PF party branded cap from another resident at Chiwaridzo Business Centre.
Majuru, who is self-employed,  was accused of using derogatory words in criticising Mnangagwa during an altercation with Samson Waraza.
On April 4, 2022, Clapaton Redi, a 42-year-old man will be on trial at Mbare Magistrates Court on the same charges.
In Seke, 27-year-old Leonard Mutsa Mukuya will appear at Chitungwiza Magistrates Court on 8 April 2022 on charges of making utterances which the state said would inflame feelings of hostility towards the Zanu PF party leader.
All persons accused of insulting Mnangagwa are represented by the ZLHR.
The ZLHR has challenged the constitutionality of the Act that criminalises bad-mouthing the President saying it infringes on freedom of expression, particularly of a public figure, and one who must be subjected to scrutiny as a political candidate.
Related Topics