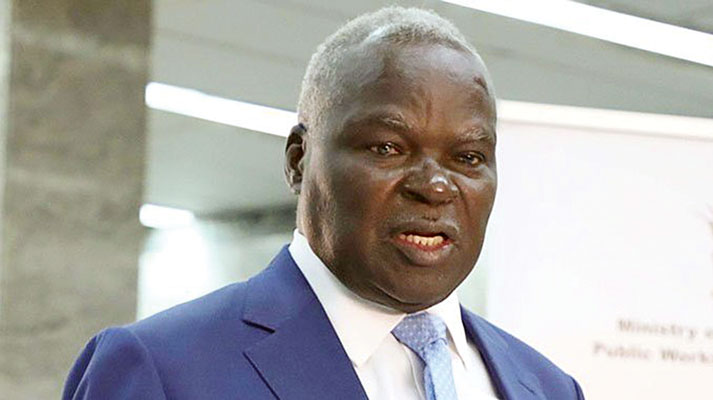 BY SILAS NKALA
LOCAL Government minister July Moyo has appointed a commission to assess Hwange Local Board's (HLB's) readiness to incorporate the Wankie Colliery Concession Area as well as to be granted town status.
The coal mining town has a dual administration — the HLB and concession areas under the Hwange Colliery Company, National Railways of Zimbabwe and the Zimbabwe Power Company.
HLB Town secretary Ndumiso Mdlalose said the coal mining town qualifies to be granted a town, municipality and city status as provided for under Chapter 29:15 of the Urban Councils Act.
"Even prior to the incorporation of the Hwange Concession Area, that is, at the current status, we still meet requirements stated in the Urban Councils Act.
"Among the requirements stated in the Act, where we meet the set standards are the size and density of the population, taking into account the population living in homes," Mdlalose said.
"To this end, Hwange is experiencing massive infrastructural development, most notably housing construction."
The HLB has been pushing for a town status, and incorporation of the concession areas.
In 2019, Hwange residents petitioned Parliament to finalise the incorporation of wards 8to 15 located in concession areas to the HLB.
The HLB runs wards 1 to 7.
"The extent to which the municipality is a centre for state services, such as law courts, the provincial headquarters for the police, the biggest prison facility in the province, it has an army establishment, an aerodrome, road and railway infrastructure and stations, among others as required and stated in the Urban Councils Act," Mdlalose said.
He said Hwange is also home to other government departments such as the regional magistrates courts  as well as big mining companies.
"Apart from that the largest coal based Power Station in Zimbabwe is also based here in Hwange. In view of all the above, we are surely worth far much more than a Local Board," he said.
"That is why the minister has set up the commission."
Mdlalose said dual administration of the town was hampering Hwange's growth, with colonial legacies still rooted in its administration and planning systems.
He said Hwange has also missed out on inter-governmental fiscal transfers disbursed under the Devolution Fund and other government initiated infrastructural projects because of not having a town status.
"Currently most potential investors are probably shunning investing in Hwange urban, as they are skeptical of recouping their investments, largely due to its (small) size and its status of being a Local Board." Mdlalose said.
" Further investments in Hwange would also contribute towards the government thrust to increase employment opportunities in Zimbabwe generally.
"Elevation from a local board to town council or municipality will also benefit Hwange to expedite its twinning arrangements with other local authorities, notably foreign ones."
Moyo was not reachable for comment as his mobile number was either busy or not reachable.
Related Topics