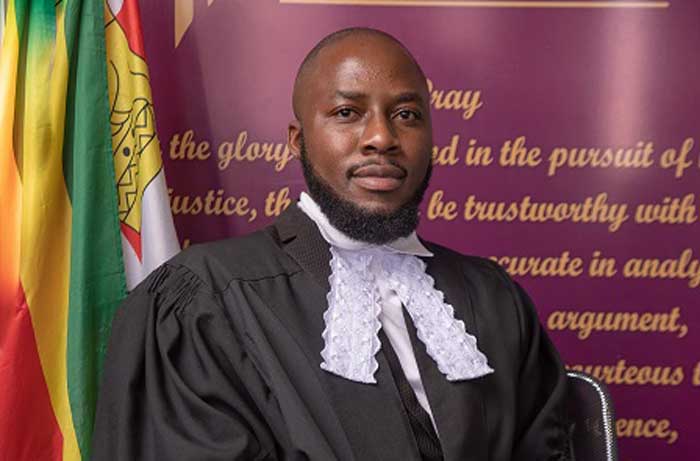 BY SILAS NKALA PROMINENT Bulawayo lawyer Bruce Israel Masamvu has threatened to sue the Bulawayo City Council and the city's parking management firm Tendy Three Investment for allegedly over charging him in parking fees.
The lawyer through his law firm Masamvu & Da Silva-Gustavo Law Chambers wrote a letter to Bulawayo town clerk Christopher Dube and TTI dated June 28 demanding answers over the issue.
"We act for and on behalf of our client Masamvu, the registered owner of vehicle AFE7276," the letter reads in part.
"On June 27, a notice of unpaid parking fees was made out in respect of our client's vehicle.
"In terms of the notice our client purportedly owes parking fees amounting to US$11.
"Connected thereto, the amount owed is for parking incurred between April 4 and June 12.
"In that regard for the period referred to we understand your charging of parking fees to be in accordance with a notice issued by the town clerk for the city of Bulawayo on March 18.
"In terms of the notice your parking fees are computed at a rate of US$1 for every hour parked.
"You will note that the notice is silent on your charging for periods, which are less than those parts of an hour for example, 45 minutes or an hour and five minutes.
However, what is immediately apparent is that the incidence for paying a parking fee is triggered by every hour a vehicle spends in a parking bay."
Masamvu said  premises logic stated that parking a vehicle for less than an hour does not attract any parking fees  or at the very least attract a pro rata fee.
"Notwithstanding the preceding, upon considering the notice issued to our client," the lawyers added.
"We note with concern that it appears that every period parked, which does not constitute an hour is billed in like manner as a vehicle that has occupied a parking bay for an hour.
"For instance our client's vehicle on June 27 parked in the bay at 8th Avenue for five minutes, but was charged for an hour.
"Needless to state that our client was not given prior notice of this charging model.
"For the abundance of caution, we remind you of our client's rights in section 68 of the constitution, which are substantiated in the Administration of Justice Act Chapter 10:28.
"Our client has a right to administrative action that is lawful, reasonable and fair.
"Pursuant thereto, he has a right to adequate notice of the nature and purpose of any proposed action towards and or against him."
In his letter of demand for answers, Masamvu cited section 3 (1) (b) of the Administration of Justice Act, which allows a complainant to seek written responses for any grievances.
"For the abundance of caution, we remind you that you are legally required to supply these reasons failing which our client will approach a court of law to compel you to provide them," Masamvu said.
"Further, note that this letter will be produced as reasons for asking for punitive costs against yourselves if our client must resort to legal action in seeking these reasons."
The council and TTI are yet to respond to Masamvu's letter.
Related Topics