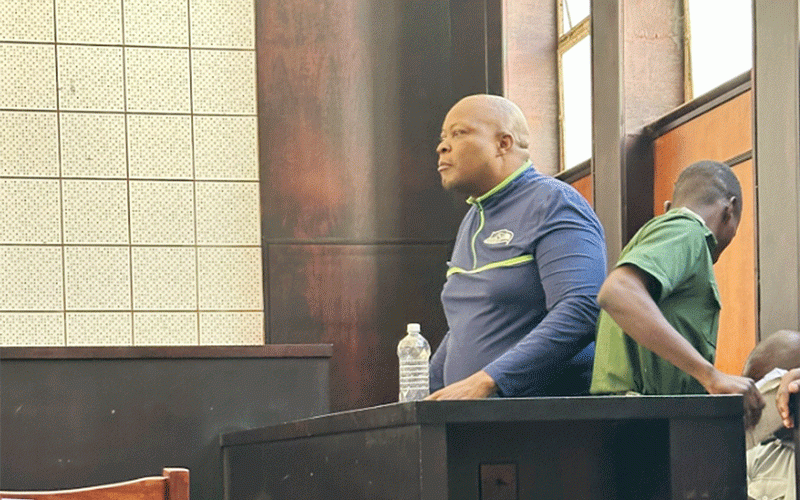 INCARCERATED Citizens Coalition for Change (CCC) Zengeza West legislator, Job Sikhala, remains confident that the August 23 elections will deliver change in Zimbabwe.
In an interview with The Standard yesterday, Sikhala's son Job Junior said his father was in good spirits and was convinced that his incarceration would not stop the winds of change on August 23.
"He is 100% sure that change is coming because the wave of change cannot be stopped by just his mere arrest or incarceration," said Job Junior.
"People must vote for change so that the judiciary cannot be captured to the extent of incarcerating someone for more than a year, denying him bail and yet he is not guilty."
In January this year, the legislator indicated that he had not been feeling well expressing fears of colon cancer.
Sikhala has lodged several bail applications without success. A Harare magistrate once denied the firebrand lawmaker bail after describing him as an incorrigible and unrepentant person.
In December, Justice minister Ziyambi Ziyambi said Sikhala was a victim of his own deeds, before accusing him of abusing court processes and merely playing to the public gallery by making "ridiculous" court submissions.
Sikhala has been in remand prison since June 14 last year after he was charged with inciting public violence during the funeral of slain activist, Moreblessing Ali.
The MP was charged alongside fellow CCC legislator, Godfrey Sithole, and 14 other activists from Nyatsime.
Sikhala is the only accused person who is still behind bars.
He faces two other separate charges of obstructing the course of justice and disorderly conduct.
Friends of Job Sikhala Trust spokesperson, Emmanuel Zellers Gumbo on Friday told The Standard that the politician would never relent in his fight for justice.
"There is nothing that Job Sikhala can do to get himself out of the prison," Gumbo said.
"However, his position is clear; he will never sell his soul to the devil in exchange for his release.
"Unfortunately, it's becoming clear there is little political will to demand his release.
"Our hope is now in the relentless efforts of lawyers."
Last year, citizens in Zimbabwe and abroad launched an online petition to pile pressure on President Emmerson Mnangagwa to intervene and ensure Sikhala's release.
Authorities, however, said Mnangagwa would not intervene in respect of the principle of separation of powers between the judiciary and executive.
Related Topics