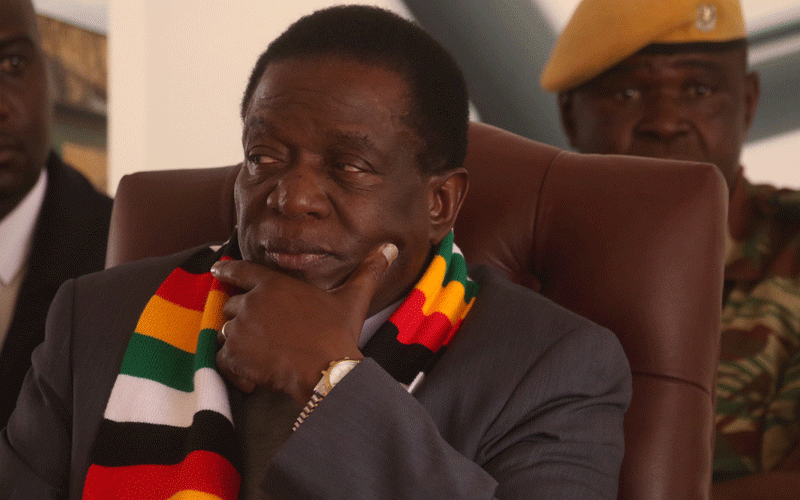 Some sections of the newly enacted Criminal (Codification and Reform) Act that provides for a death sentence for Zimbabweans that are deemed unpatriotic are now being challenged in court, a few days after President Emmerson Mnangagwa assented to it.
Amendments to the Code that were sponsored by Zanu PF are also known as the Patriotic Act.
It provides for severe penalties such as a death penalty and revocation of citizenship for damaging the country's interests.
The Bill was widely condemned but sailed through the Zanu PF-dominated Parliament and Senate before Mnangagwa appended his signature.
In an urgent High Court application filed on Friday, the Media Alliance of Zimbabwe (MAZ) and journalist Zenzele Ndebele said the law was unconstitutional and too vague.
Under the new legislation, Zimbabweans can be punished for meeting agents of hostile foreign governments.
MAZ and Ndebele said terms used such as "agents, proxies or entities" of the foreign governments were overly broad and consequently unconstitutional.
"Subverting, upsetting, overthrowing or overturning the constitutional government in Zimbabwe" is not defined with sufficient clarity, if at all, and consequently section 22A (2) is imprecise, vague and unconstitutional," they submitted.
"Section 22 A (2) is broadly worded, constituting a high potential of abuse and misuse and leading to silencing of any dissenting voices and consequently unfair, unreasonable, unnecessary and not justifiable in a democratic society based on openness, justice, human dignity, equality and freedom."
Justice minister Ziyambi Ziyambi and attorney general Prince Machaya are cited as respondents.
"Agents, proxies or entities" of the foreign government are described in section 22A (1) as "any person that the accused person knew or had grounds for believing were acting on behalf of the foreign government. It is not clear how this relationship with a foreign government will be proved," they submitted.
They said it was difficult for the accused to reasonably "suppose" that a person they met was acting on behalf of a foreign hostile government.
"It is also unnecessarily broad and thereby invading the area of constitutionally protected freedoms, particularly freedom of expression, freedom of assembly and association, and the right to privacy," they argued.
"The definition must therefore be struck out."
They said criminalising citizens for not being patriotic was unreasonable.
"Who defines what constitutes sovereignty and/or national interest?" they asked.
"Individuals should have an opportunity to know what the law is and to conform their conduct accordingly.
"Law enforcement officers are likely to interpret the section as broadly as possible, with the real risk or possibility of drag-netting innocent citizens in the process."
According to Ndebele and MAZ, Zimbabwe was sinking into a dictatorship where citizens were not allowed to protest against government fearing being sentenced to death.
The applicants said Section 22A (2) (ii) also violates the right to life by providing for a death sentence.
Related Topics