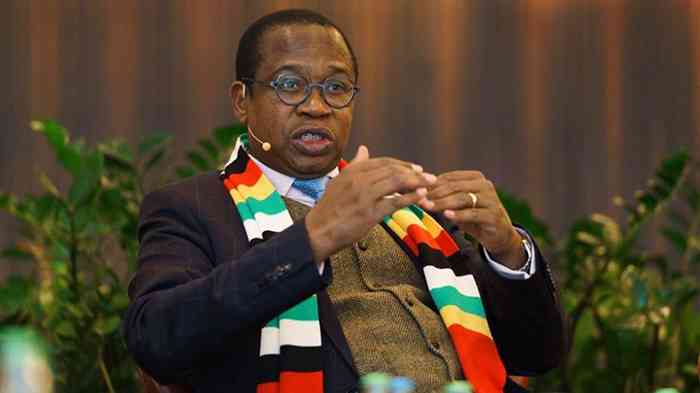 FINANCE minister Mthuli Ncube is spending big in Bulawayo's Cowdray Park constituency where he will be seeking votes to become a Member of Parliament in the forthcoming elections.
Ncube is loosening purse strings in the constituency, even promising WiFi access points to a suburb that is crying out for water and roads among other social amenities.
He has also promised to drill 20 boreholes and set up nutritional gardens just two weeks after he won the ticket to represent Zanu PF in the polls uncontested.
It will be the first time for Ncube to contest after he joined President Emmerson Mnangagwa's government in 2018 as a technocrat.
Indications are that Ncube will battle it out with Citizens Coalition for Change (CCC) politician Thokozani Khupe, who is also eyeing the constituency.
On Friday, CCC Bulawayo spokesperson Swithern Chiroodza said Khupe has not yet been confirmed as the party candidate for the constituency.
"We cannot, for now, tell whether she has availed herself for the selection or not," Chiroodza said.
"Papers were collected yesterday (Thursday) and now we have to wait for the compilation, validation and vetting process to take place before any announcement can take place."
Meanwhile, Ncube has hit the ground running, and is spending a lot of time away from the capital to hold cluster rallies in Cowdray Park.
Last weekend, Ncube promised to drill boreholes for the constituency.
"Cowdray Park will have clean water everywhere," Ncube said.
Drilling a borehole costs upwards of US$1500. "As your aspiring MP, I have hit the ground running with delivering that which the people have requested as the government works on a permanent solution to the water situation in Bulawayo," he said.
"As such we have a targeted 20 boreholes, which will be equipped with nutritional gardens.
"Widows and vulnerable groups approached us with this brilliant idea and we are already delivering on that promise."
He has also made several promises such as improving the road network and to provide Wi-Fi service at all houses.
Political Analyst Kudakwashe Munemo said Ncube must declare his source of income.
"That's transactional politics. It is political patronage at play and l highly suspect abuse of state resources and programmes," Munemo said.
"It's highly likely that he is leveraging government programmes to aid his political campaign."
Bulawayo based political analyst Methuseli Moyo said the Finance minister will have a mammoth task in winning the hearts of the voters that have religiously voted for the opposition.
"Cowdray Park is a unique urban settlement with unique problems and history," Moyo said.
"That place needs development.
"Being a person of influence in and outside government, it is not surprising that he raised such funds or facilitated the provision of those items."
Ncube is the former chief economist and vice president of the African Development Bank . He is a former banker and holds PHD in economics from Cambridge University.
Related Topics