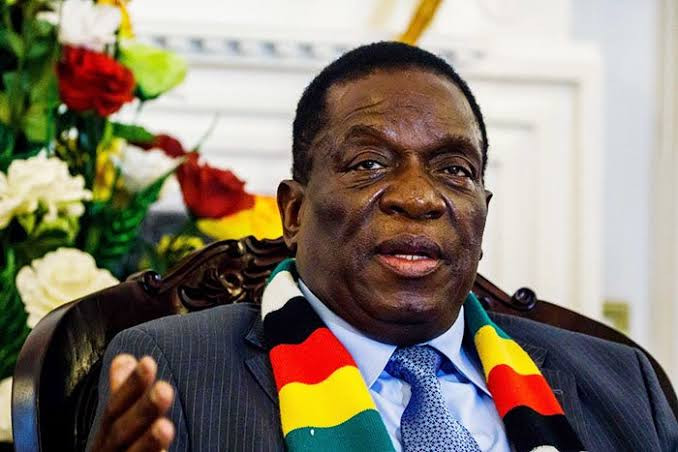 President Emmerson Mnangagwa will address the fourth edition of the International Renewable Energy Conference and Expo 2023 in Victoria Falls on Friday as the platform continues to grow in leaps and bounds.
Mnangagwa, who is also patron of the annual conference organized by The Standard in collaboration with the Ministry of Energy and Power Development, will be making his second appearance at the event after last year's maiden address.
The conference whose theme is: Managing The Future — Clean Energy Possibilities, will be attended by top energy experts, financiers, green energy entrepreneurs and investors, among others.
Alpha Media Holdings (AMH) chief executive officer Kenias Mafukidze said the theme for this year's conference showed the trajectory Zimbabwe, the region and the world at large must traverse to secure a cleaner global future and guarantee a tomorrow for generations to come.
"The conference will highlight gaps and opportunities that African countries can benefit from and propel Africa to a net zero world," Mafukidze said.
"The trajectory has been set by what we have seen in the past, influenced by the dire need for energy for industry and domestic use.
"And in answering the call, the conference proffers sustainable lasting solutions."
He said, as an event, the conference had over the years grown to attract international players in the industry as a must-attend as it sets the tone for industry policy going forward.
At the conference, French independent power producer, HDF Energy is expected to sign a US$300 million deal to develop Zimbabwe's first utility scale-green hydrogen power plant called the Middle Sabi Renewable that would be built within the Chipangayi Renewable Energy Technology Park (RETPark).
RETPark is a multi-project, multi-technology, and multi-investor park that has been under development since 2016 and has obtained all the initial permits and concluded studies to allow for fast development of tenant investments.
HDF Energy is developing several other multi-million euro-projects of this kind in various areas of the world such as Indonesia, Mexico, Australia, and Barbados.
Within Africa, apart from Zimbabwe, HDF has projects in South Africa and Namibia.
This year's conference comes as a prologue to the COP-27 Conference held at Sharm El-Sheikh, in Egypt from November 6-18, 2022.
AMH are the publishers of The Standard, NewsDay, Zimbabwe Independent and Southern Eye. The group also owns tele-radio platform, Heart and Soul.
The first edition of the International Renewable Energy Conference was held in Nyanga and the previous two editions were held in Zimbabwe's premier resort town of Victoria Falls.
The conference brings together climate change agents, independent power producers, energy experts, diplomats, policymakers, financiers, and insurers among others to discuss how to move towards clean, sustainable energy to mitigate the effects of climate change.
Related Topics