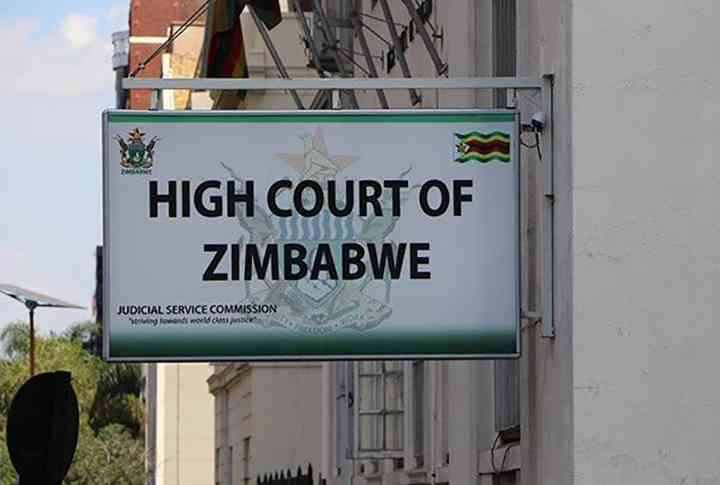 The Harare High Court sheriff was recently attacked by Zanu PF activists that invaded prominent businesswoman Jane Mutasa's property in Seke, Chitungwiza Unit L when he tried to execute an eviction order.
Mutasa and the settlers are locked in a legal battle over the piece of land and the High Court granted businesswoman relief by ordering members of the cooperative to vacate the area and stop parcelling out more pieces of the land.
According to the sheriff's report on the issue, he found the Zanu PF members at a cell meeting in Unit L, Chitungwiza.
The sheriff was then manhandled by a group led by one Kenneth Mahokwe and his vehicle tyres were deflated.
He then fled and reported the matter at St Mary's Police Station under Case number OB13/23.
The Zanu PF members namely Mahokwe, Chandakaita Mushayi, Phibion Chizenya, Wonder Souros and Stanford Zimbodza had filed an urgent chamber application to challenge the execution of the order and cited Mutasa and sheriff of the High Court as respondents.
In their challenge, the members said they have the right to the land despite them being served with a notice for removal.
They claimed that they only became aware of the default judgment in that matter when they were served with the notice of removal on January 12, 2023.
They argued that they had since filed a recession of default judgment which is pending hence their refusal to vacate.
According to the order by Justice Neville Wamambo, Mutasa was declared the owner of the land in Unit L Chitungwiza, Nyatsime.
"It is ordered that the Plaintiff (Mutasa) is hereby declared the owner of stand number 15410 Nyatsime Chitungwiza," Wamambo ruled.
"The 10 defendants (members) and all those claiming rights of occupation through them be and hereby ordered to vacate from the stand 15410 Nyatsime, Chitungwiza forthwith."
The settlers had claimed that they had been residents of stand 15410 Chitungwiza Municipality since 2004 on the strength of a previous court order that gave them the right to the said land.
The Zanu PF members said they were shocked when they found out that there was a default judgement in their file of the case, which was awaiting a set down date.
Related Topics