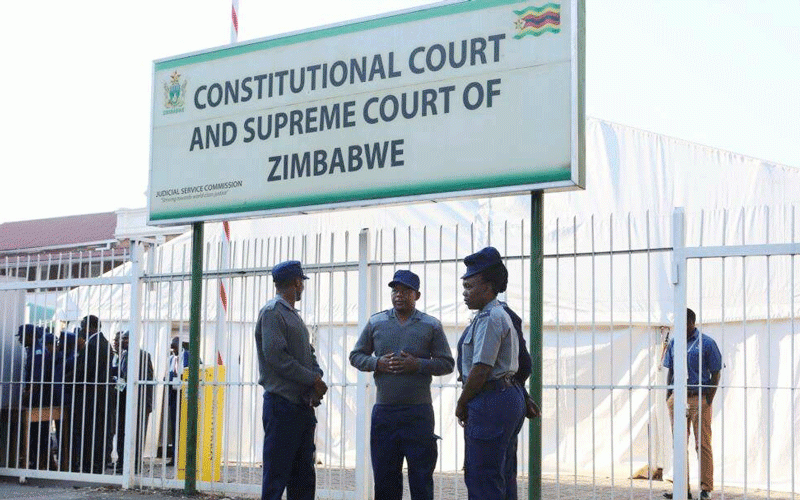 The Constitutional Court (ConCourt) will tomorrow hear a case where a Harare land developer is seeking to stop two related cases where he is appearing in separate matters as a witness and an accused person at the Harare magistrates' courts.
Georgious Katsimberis has been appearing in court since June 2020 as a state witness where Pokugara ex-director Michael Van Blerk, Pokugara Properties, former Harare town clerk Hosea Chisango and the City of Harare are charged with perjury.
The case arose after Katsimberis was accused of building houses on behalf of Pokugara without approved plans from council.
He has also been appearing in court as an accused person in a fraud case and Van Blerk, Pokugara and Chisango are state witnesses. Pokugara is the complainant in the fraud case.
Katsimberis argues that the cases are based on the same facts and having them running concurrently is a violation of his constitutional rights.
In the ConCourt application, he cited Justice minister Ziyambi Ziyambi and four magistrates, Letwin Rwodzi, Barbra Mateko, Noel Mupeiwa, Stanford Mambanje and prosecutor-general Nelson Mutsonziwa.
He approached the ConCourt after High Court judge Justice Siyabonga Paul Musithu dismissed his application for permanent stay of prosecution.
Katsimberis argues that he was the first to report a case against Pokugara, but deputy prosecutor general Michael Reza and magistrates who presided over the land developer's fraud case insisted he reported after Pokugara had made a report against him.
Musithu ruled that Katsimberis was not supposed to seek a permanent stay of prosecution if his complaint was about the perceived prejudices emanating from his parallel prosecution.
The judge said there was nothing wrong with the parallel prosecutions because they were done by different organs, namely the Special Anti-Corruption Unit (Sacu) and the National Prosecuting Authority (NPA).
However, in his ConCourt appeal, Katsimberis said the ruling was wrong because the judge failed to recognise Sacu's authority to conduct criminal prosecutions.
He said to treat Sacu and the NPA as separate prosecuting authorities was a violation of the constitution.
Related Topics