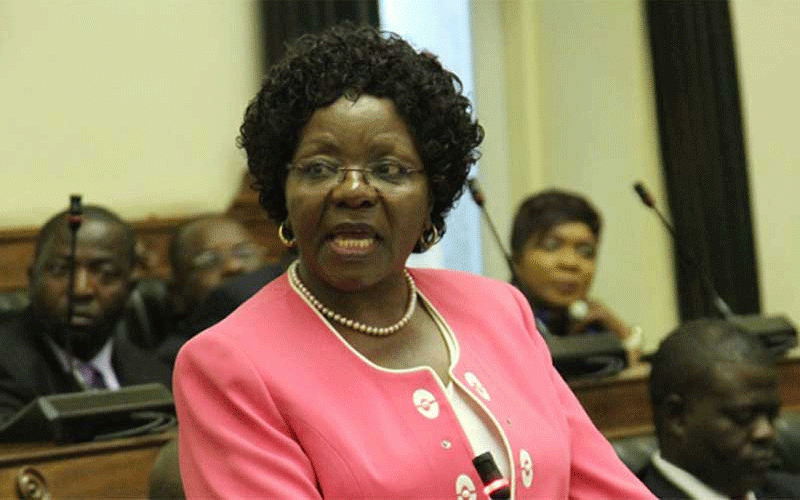 EFFORTS to revive Bulawayo's industrial activity hinge on the availability of water in the city, stakeholders have said.
Several Bulawayo companies have either closed shop or relocated to other cities citing perennial water challenges, with the ambitious Matabeleland Zambezi Water Project, mooted a century ago to address the city's water woes, yet to bear fruit.
The government is now pinning hopes on the Gwayi-Shangani Dam project which is expected to start collecting water in the forthcoming 2023/24 summer season. The dam is reported to be 70,2% complete.
Government, in 2021, commissioned the Epping Forest boreholes following the drilling and rehabilitation of 20 water points by the Zimbabwe National Water Authority (Zinwa) at the Nyamandlovu Aquifer to augment water supply in Bulawayo among other interventions.
Addressing a stakeholders meeting in Bulawayo recently, Industry and Commerce minister Sithembiso Nyoni underscored the need for Bulawayo residents to work together in restoring the city's glory by reopening factories.
Nyoni said she had engaged Bulawayo Provincial Affairs and Devolution minister Judith Ncube and mayor David Coltart to revive industries in the city.
She said her ministry was seized with the review of the Zimbabwe National Industrial Development Policy 2019-23, while calling on the business community to make its contributions to the policy review.
In response, Coltart said: "Some of the short term measures that will assist in the revival of industries include the duplication of piping from Insiza to Ncema, expansion of some piping system and the renovation of Ncema water treatment and the doubling of Thuli Reservoir."
Coltart appealed to the government to provide funds for the project.
Meanwhile, Ncube said she also believes that water provision was the key factor in the revival of industries
"We need water as a city to resuscitate our industries, but the elephant in the room that we need to fight as a city is vandalism.
"I spoke to the town clerk and he told me that the amount of water we are getting from the Nyamandlovu aquifer is now too low.
"This is due to vandalism of pipes and transformers. We need to come up with solutions as a city on how to curb vandalism because even if we have the new piping system to cater for the water crisis it will still be vulnerable to vandalism," she said.
Ncube said Bulawayo used to get about 20 megalitres of water from Magwegwe through the Epping Forest but supplies have dropped to less than five megalitres per day.
United Refineries chief executive Busisa Moyo, who is also the Zimbabwe International Trade Fair chairperson, said industrialisation required all stakeholders to work together.
"Policymakers, entrepreneurs, industrialists, retail chain players, informal sector, labour and consumers have to build consensus about promoting reindustrialisation through new business and the few that can be revived.
"Bulawayo has the industrial infrastructure and a legacy of industrial ecosystems that can spur 'brownfield' on many fronts," he said.
Related Topics