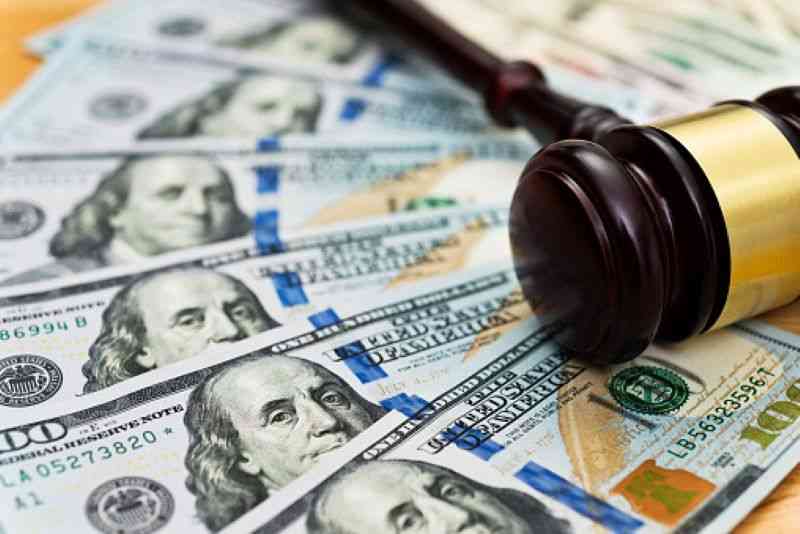 THE NATIONAL Employment Council for the Mining Industry has ordered Trade River Investment Private Limited trading as Progress Mine in Filabusi to pay two workers more than ZWL$9 million and US$21 000 after they were dismissed from work.
The amounts are for outstanding salaries, gratuity cash in lieu of leave and damages in lieu of reinstatement. The mine is owned by the Insiza North Zanu PF legislator Farai Taruvinga.
Ayanda Sibanda and Khulekani Mpofu, took the company to the NEC in February this year.
They were represented by the Professionals and General Mine Workers Union of Zimbabwe president, Abraham Kavalanjila, who cited an array of unfair labour practices.
The unfair labour practices included non- payment of salaries from October 2021 to November 2022, non-payment of gratuity, non-payment of leave, non-payment of overtime and unfair dismissal.
In the NEC determination on September 11, designated agent F Chitsenga ruled that the mining firm was in default and must pay the workers accordingly.
The company did not turn up for hearing.
"In casu, the respondent was in default and I could not call parties to negotiate or quantify damages in lieu of reinstatement.
"Further I am equally guided by Section 89 (2) (3) (c) of the Labour Act Chapter 28:01 as amended. Respondent dismissed claimants after he had not paid them their salary for the period October 2021 to December 2022.
"When claimants inquired about their outstanding salaries, they were dismissed immediately without following any paid down procedures," Chitsenga ruled.
He also ordered Progress Mine to pay Sibanda US$10778 and ZWL$4 874538.46 and Mpofu US$10778 and ZWL$4 874538.46.
"In total, respondents paid US$21 556.30 and ZWL$9 749 076.92, respectively, for the two employees as tabulated. This should be paid within 14 days from the issuance of this determination," he said.
In their submissions, Sibanda and Mpofu said they were employees at Progress mine and went for more than a year without being paid.
This prompted them to approach the management to inquire about their pay and this angered their employer who then dismissed them.
Initially, the parties were called to NEC for hearing on February 14 but the company's human resources officer asked for postponement leading to the matter being set for February 15 in which the company defaulted.
The firm continued to default until the NEC made its determination on September 11.
"Progress Mine has threatened the existence of the workers committee by dismissing the representatives of the workers. Progress Mine has also not paid its workers from October 2021 to December 2022.
"Progress Mine must provide personal protective clothing to its workers within five days from the date of receiving this complaint," the union submitted.
It further accused the mine of failing to allowances to its employees since their engagement with the employer.
The union also demanded that the mine provide free transport to its employees when going and coming from work.
"Subject to collective bargaining agreement, wages shall be paid at regular intervals on working days at or near the workplace.
"Progress Mine is also in violation of SI 182 of 1995 clause 32 of the mining Health and sanitation they are not issuing workers with beverages acceptable to its workers," the union said.
The firm did not respond to the demands nor attended the hearings.
However, Chitsenga ruled that the two workers were unfairly dismissed and ordered their payment accordingly.
Progress Mine reportedly employs more than 600 workers who have been struggling to survive for more than a year without pay.
Taruvinga was elected MP for the constituency in 2018 and retained his seat in the elections held last month.
Related Topics