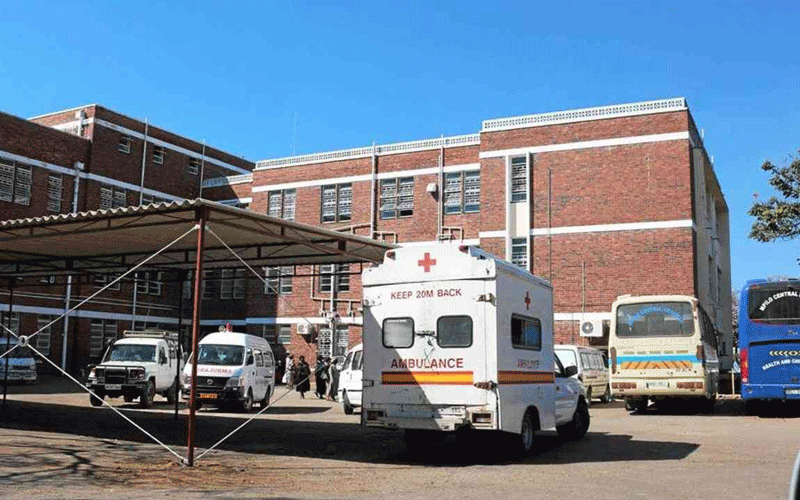 THERE is public outrage over the state of affairs at Mpilo Central Hospital after journalist Hopewell Chin'ono posted a picture of broken wheelchairs at the institution.
Chin'ono posted a picture of the wheelchairs with only reams and no tyres, saying he was sent the pictures by a doctor at the hospital who complained about the deplorable state of the hospital.
Bulawayo Progressive Residents Association chairperson, Ambrose Sibindi, said government had neglected the public health sector.
"Mpilo Hospital is a very poorly-managed hospital in the city," Sibindi said.
"They (hospital staff) are always saying that the major machines are not working.
"This gets us very worried when our leaders are always putting themselves first before people, they get themselves luxuries which benefit them and not the ordinary citizens."
"We are calling for the government to, at least, get their priorities right and put the citizens' tax money into very good use, purchasing health equipment that will benefit everyone and not people at the top only."
Bulawayo Provincial Affairs minister Judith Ncube said she was not aware of the said poor state of affairs at the public hospital.
"I haven't received any reports from the hospital yet," Ncube said.
"Let me first get in touch with the hospital's chief executive officer and hear what he has to say about that. They have not come forward to me complaining or saying they are facing challenges.
"So if l rush to comment first before getting my facts right it would make me look like I am irresponsible."
Mpilo Hospital chief executive officer Narcissus Dzvanga said he was in a meeting when contacted for comment yesterday.
Underfunding from the Treasury has been blamed for a fall in health delivery standards, a situation mirrored by shortages of drugs and other sundries.
Follow us on Twitter @NewsDayZimbabwe
Related Topics