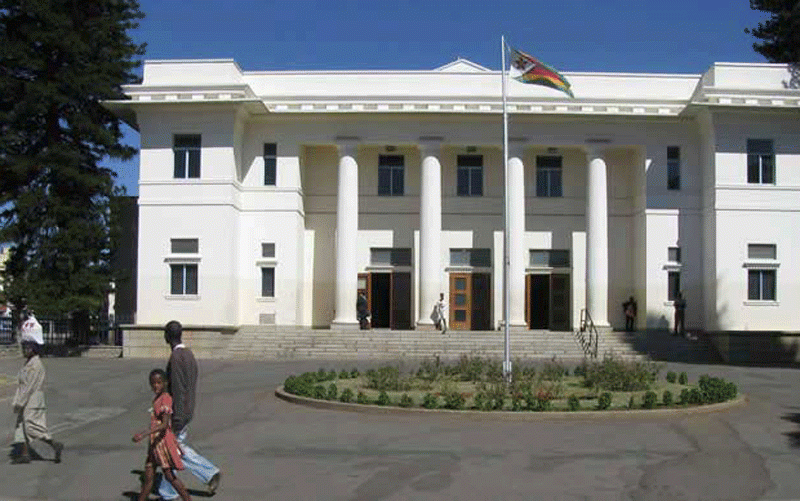 RISING incidents of bush fires in and around Bulawayo are causing sleepless nights for city fathers who have urged communities to erect fire guards.
According to latest Bulawayo City Council (BCC) minutes, chamber secretary Sikhangele Zhou has submitted a report highlighting the serious threat the sporadic bush fires are posing firefighters.
Discussing the issue in council chambers, councillors expressed concern that firefighters were being exposed to serious danger while in the line of duty.
The councillors also wondered whether the city's fire fighting personnel were well equipped and trained to effectively and properly extinguish veld fires.
Last September, one Bulawayo senior firefighter, Dick Shuluma, was killed while extinguishing a bush fire close to the National University of Science and Technology.
A veld fire recently engulfed Burnside bushland, destroying a fire tender and left two fighter fighters injured.
"Councillor Rodney Jele suggested that there be a policy on fire guards," partly read the minutes.
"Alderman Siboniso Khumalo indicated that some veld fires tend to burn past roads or fire guards, becoming wild and uncontrollable as they change directions because of wind."
Zhou said various factors such as dry, long grass and wind made it difficult to contain the Burnside bush fire, leading to one council fire tenders catching fire.
"The firefighters survived with various degrees of injury. Cause of the fire was unknown. A detailed report on the incident would be submitted. The recently crafted new by-law which made it mandatory to have fire guards had not yet been gazetted," the minutes read.
"Measures were being taken on better incident management by the Fire Services. With training from a team from Operation Florian, there was hope that incident management would improve. Extensive fire awareness campaigns were to be conducted," she said.
Town clerk Chirstopher Dube said investigations on the Burnside fire were ongoing.
He also said council was still awaiting the delivery of a fire tenders recently purchased by government.
"Management had not yet received any feedback about the (fire tender) delivery," the minutes read.
BCC is, meanwhile, experiencing a mass exodus of firefighters who are leaving the country for greener pastures, forcing the Fire Services department to rely on trainees.
"We need two years to train a firefighter. We have so far lost close to 30 qualified firefighters, and we went on to recruit 50 trainees who we have at the moment," city chief fire officer Linos Phiri said recently.
Related Topics