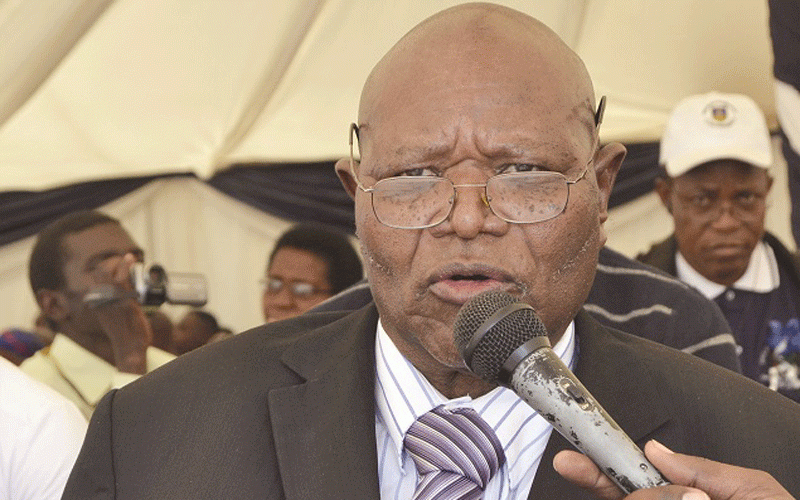 THE LATE national hero Joshua Teke Malinga received a big send-off at the Bulawayo Amphitheatre where speakers hailed him for championing the rights of the marginalised, particularly people with disabilities.
Scores of Bulawayo residents filled up the Amphitheater to bid farewell to the late former mayor, who succumbed to prostate cancer last Friday.
Bulawayo Minister of State for Provincial and Devolution Affairs Judith Ncube described Malinga as a "giant who defied all odds".
"Malinga was a true nationalist. He championed the needs of the disabled community in the country, which earned him a post as Special Adviser to the President on Disability," she said.
"He completed his primary education in less than the stipulated period and was identified as a very intelligent child. He studied accounts and worked at Jairos Jiri Centre where he rose through the ranks to top management."
She assured the family of the deceased that government would continue supporting them.
Newly-elected Bulawayo mayor David Coltart said Malinga was one of those few inspirational figures who had many challenges.
"As we have heard today that he did not go to primary school until he was 12 years old. He had to overcome that and the disability as well as being shunned by the community.
"He did not just look to benefit himself but also the wider society, particularly the disabled. He is a true hero of Zimbabwe and we celebrate his life," he said.
Former War Veterans Affairs minister Tshinga Dube also praised the late Malinga.
"We are at a great loss because Malinga had amazing leadership skills. He proved that disability is not inability. He taught us so many lessons, mostly, that at all times, we ought to rise above our circumstances," he said.
Malinga was elected councillor for ward 2 in Bulawayo in 1987 and served two terms as mayor.
He was declared a national hero and would be buried at the National Heroes' Acre today.
Related Topics