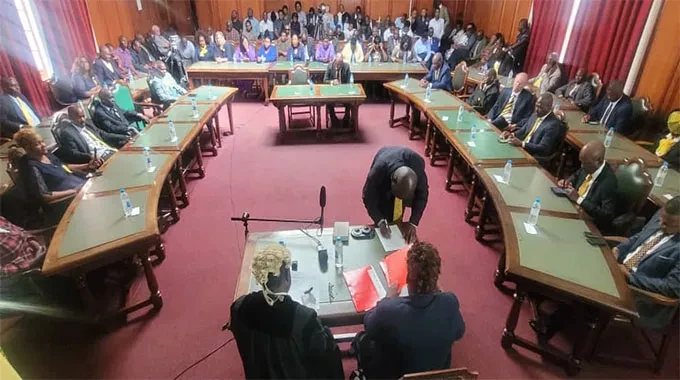 GOVERNMENT says newly-elected councillors will undergo a 14-day induction training starting today after being sworn in at their respective local authorities.
Local Government and Public Works ministry secretary Zvinechimwe Churu said this in a circular on Tuesday to town clerks, secretaries, and chief executive officers.
"Please be advised that the ministry is rolling out the first phase of the induction training as detailed in my letter of August 11, starting on September 7," Churu said.
"The induction is expected to be concluded within 14 days. In the meantime, you can proceed to swear in the councillors of your respective local authorities in terms of sections 47 and 30 of the Urban Councils Act and Rural District Councils Act, respectively.
"You are advised not to have your first meeting until the induction is completed, bearing in mind that the main objective of the induction is to introduce all elected councillors to the local government system before they conduct elections for mayors, chairpersons and chairpersons of committees of council."
Yesterday, newly-elected Citizens Coalition for Change (CCC) councillors for Bulawayo were sworn in by town clerk Christopher Dube.
The councillors endorsed former Education minister David Coltart as the city's new mayor after he was reportedly imposed by CCC leader, Nelson Chamisa.
"As the CCC councillors, we are ready to start work even today since the city has a lot of things which need to be fixed as early as possible," Coltart said.
Related Topics