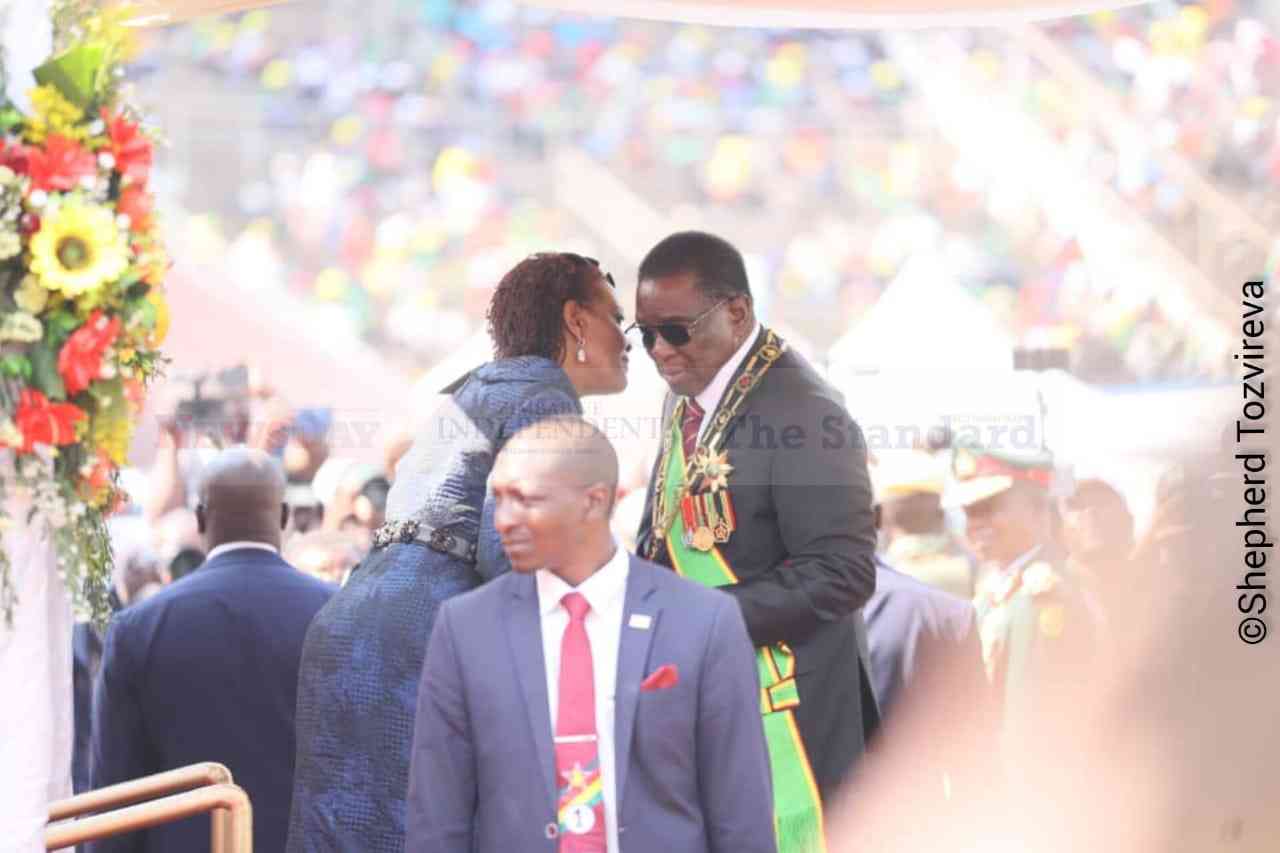 PRESIDENT Emmerson Mnangagwa invited his former Zanu PF rivals to his inauguration in a calculated move to give a semblance of legitimacy to his disputed win as well as pacify them in the process, some political observers have opined.
On Monday, Mnangagwa invited former First Lady Grace Mugabe, former Vice-Presidents Joice Mujuru and Phelekezela Mphoko, among others to his inauguration.
Grace was a powerful figure in Zimbabwean politics until the 2017 events which led to her late husband Robert Mugabe's ouster, ushering in Mnangagwa to the country's throne. She later steered away from public life and politics.
Mujuru also had her fair share of political differences with Mnangagwa after she was elbowed out of Zanu PF with her allies on charges of plotting Mugabe's ouster.
Mnangagwa and his allies reportedly engineered her ouster.
Maxwell Saungweme said Mnangagwa wanted to be seen as a unifier.
"He wants to bring back the people who were aligned to Mugabe despite the fallout before Mugabe's death," Saungweme said.
"He is just bringing together Zanu PF and what it does is, it exposes the remaining elements in G40 under Saviour Kasukuwere."
Kasukuwere is in exile following the 2017 coup. He was barred from contesting the presidential election.
Analyst Vivid Gwede said Mnangagwa recognised that he was in a precarious position following the controversy surrounding his election victory and possible succession dynamics in his second term.
"He would want to present an image of unity behind his leadership," Gwede said.
"Of course, the people he is engaging in this case are out in the cold and would want to find a way to be back in favour with the system in order to acquire or protect certain material gains and privileges."
Academic Methuseli Moyo said Mnangagwa has been building a profile of a magnanimous leader.
"On Monday he pushed that line further, and that increases his political capital and that of Zanu PF," Moyo said.
Romeo Chasara said Mnangagwa was willing to reconcile with former factional rivals for survival.
"President Mnangagwa's decision to invite his rivals to his inauguration is a bold move that signals his willingness to reconcile and unite the nation. It shows that he recognises the importance of including all voices in the political landscape," he said.
"By attending the inauguration, Grace Mugabe, Joice Mujuru and Phelekezela Mphoko are sending a message that they are open to engaging with the current administration and safeguarding their political and economic interests."
Related Topics