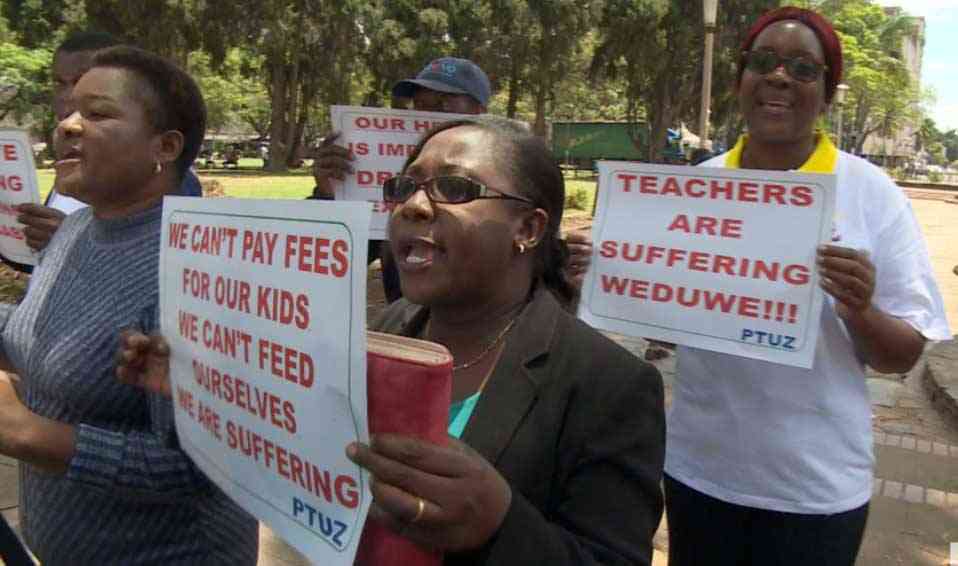 UNIONS representing teachers have accused government of negotiating in bad faith as they dismissed the latest salary offer as too little. Public Service minister Paul Mavima announced at the weekend that government would table a new salary offer for teachers and other civil servants at the National Joint Negotiating Council (NJNC) set for this week.
According to Mavima, government plans to increase the forex component to US$150 from US$100.In separate interviews, union leaders said government was aware that they long abandoned the NJNC as a platform to address their grievances.The unions quit the NJNC in 2020 after a series of fruitless meetings.
The NJNC comprised government representatives and unions representing civil servants. "A salary increment should be tabled at a collective bargaining platform, where the workers and employer haggle around and agree on a bargaining agreement. That agreement should be the one published," Amalgamated Rural Teachers Union of Zimbabwe leader Obert Masaraure said.
Masaraure said unions were clear that they wanted a collective bargaining platform to replace the NJNC."The employer should meet all union representatives to discuss conditions of service," he said.
"The minister is also usurping the powers of the Public Service Commission. Section 203(1) of the national Constitution mandates the Public Service Commission (PSC) to fix conditions of service for civil servants, not the minister. Such conditions should be fixed in line with section 65(5) which provides for the right to collective bargaining."We also reject any increment which doesn't match the basket of needs for teachers. We have done the calculations and come up with a minimum of US$1 260."
Educators Union of Zimbabwe secretary-general Tapedza Zhou added: "The salary increment was long overdue, hence should have been done yesterday. As a union, we don't believe in NJNC whose mandate has long ceased to exist. "We actually believe that US$540 is not negotiable, since it was our pre-October 2018 earning, and what we could negotiate is additional income above that."
Related Topics