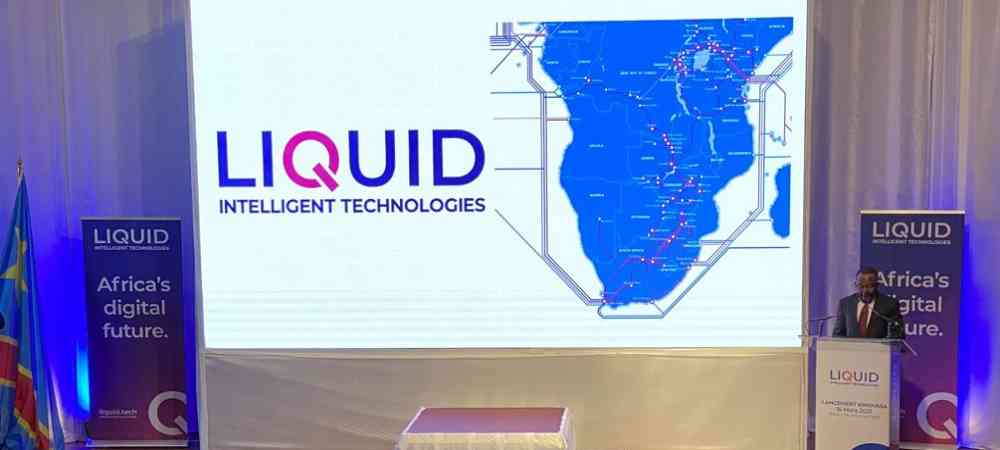 Three years ago the presidents of Democratic Republic of Congo (the DRC) and Angola invited Liquid Technologies Chairman Strive Masiyiwa to a meeting in Luanda at which they asked him to connect their countries to all their neighbours by fibre.
At that time, the two countries, which share one of the longest borders in Africa, were actually not directly connected through fibre.
Liquid, which is a licensed operator in the DRC, then worked with Angola Telecom to build a fibre connection using the High Voltage powerline technique, that Liquid has pioneered in many African countries.
The first route went from Angola to the INGÁ Dam in the DRC, and then to Kinshasa. It took about 18 months to complete.
Liquid then partnered with Angola Telecom to build a route through the DRC to create a land link to the Cabinda Enclave which, until then, was only connected to the Angola Mainland by an undersea cable, that sometimes broke down.
Next Liquid built a separate route from Angola through the DRC to Congo Brazzaville's Atlantic port Pointe Noire.
The DRC did not have a link to any of its southern African or East African neighbours. But Liquid built a route from Kinshasa to Lusaka, and then connected the country to all the southern African states.
By connecting to the Liquid network in Zambia, the DRC was immediately connected to all the countries in Eastern and North Africa for the first time. And now Liquid has connected all those countries to the DRC and Angola.
At a major technology conference in Luanda this week, the Angolan government acknowledged the remarkable work done by Liquid.
Meanwhile, Liquid founder Strive Masiyiwa, whose company has now connected virtually the entire continent by building over 100,000 km of fibre throughout Africa in 20 years, was this week a key note speaker at the Bloomberg New Economy business summit in Morocco, where he announced that his company plans to build one of the largest data centres in the North African country, with construction due to start later this year.
Masiyiwa said his company has so far raised more than US$1bn for data centre construction across Africa, and will follow the same strategy it pursued on connecting African countries by fibre.
"We have built the plumbing to carry Africa's data, now we are building massive data warehouses to ensure that all that data stays in Africa. For me it is our job and I just wake up every day to build, as I have done all my life. I'm an engineer and nothing more," Masiyiwa said.
Zimbabwe was the first country that Liquid connected when it run fibre from Cape Town to Harare, to ensure the country had high speed internet. The company then expanded that network to Lusaka.
Few people realised at the time that Masiyiwa, who was then based in South Africa, had a grand vision to keep going all the way to Cairo. But that is exactly what happened, and it took him 15 years to complete the feat.
In each country that his network passed through, they built a local company that provides local services connecting businesses, homes and even schools for access to education.
The funding for all the projects undertaken by Liquid across the continent – creating employment for tens of thousands of people – has been directly mobilised by Masiyiwa and his partners, who have managed to get some of the biggest companies in the world to join the effort.
Zimbabwe houses one of the first data centres the company built at a facility called Pockets Hill in the capital Harare, and it primarily helps businesses access services such as Cloud computer storage.
In Zimbabwe, Liquid has by far the largest fibre network, which spans almost 20,000 km through virtually every town.
Related Topics