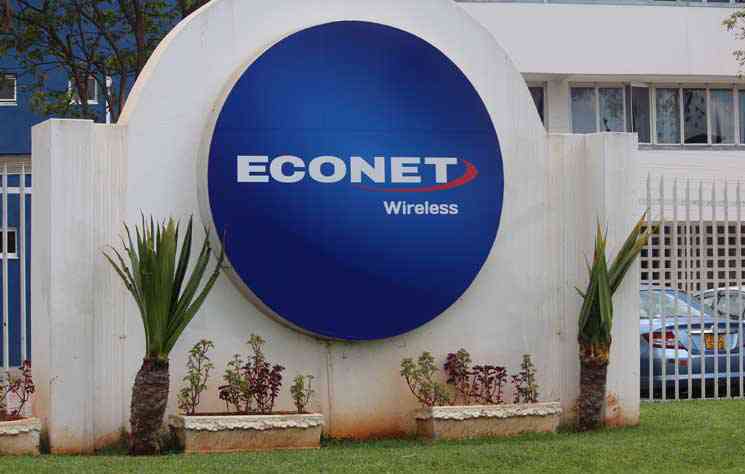 Zimbabwe's largest telecommunications firm, Econet and its sister company EcoCash Holdings are planning to raise US$30,3 million each from shareholders to redeem outstanding debentures.
The debentures stem from a US$128 million capital raise exercise in 2017, about half of which were debentures, as the company sought to mobilise the foreign currency to settle external loans. At the time, Econet issued 1 166 906 618 unsecured redeemable debentures with a 5% annual compounding coupon rate over a six-year period.
In 2021, both Econet and EcoCash called for early redemption of the debentures at the interbank rate. But only 22,46 percent of the debentures were redeemed by the holders. This left the firms with an obligation for 904 778 710 debentures each, redeemable by the end of April 2023 at a price of 6,252 US cents per debenture.
In a circular to shareholders that was published recently, Econet said while it is now generating some foreign currency from its operations to settle the debentures, the money was primarily being deployed to invest in essential mobile network and related technology upgrades and expansion, and hence the need for a rights issue.
Analysts felt that Econet had enough goodwill in the market to raise the needed finances.
Willard Katogo, an analyst with a local financial institution, said if the rights issue is successful, it could provide Econet with additional capital to invest in its operations, which could help the company to strengthen its position in the telecommunications market and improve its financial performance.
"The funds raised through the rights issue can be used to finance the company's expansion and growth plans. This could potentially lead to increased revenue and profits for the company, which will benefit shareholders in the long term," he said.
Katogo added that the rights issue, which is subject to approval at an extraordinary general meeting, could also improve the liquidity of Econet's shares by increasing the number of shares available for trading on the market.
"This can potentially increase the trading volume and liquidity of the shares, making them more attractive to investors," he said.
Global Renaissance Investments chief executive officer, Ngoni Dzirutwe, said Econet shareholders have nothing to fear as the company's underlying business is on a growth path.
"Econet's latest financial results show that the company's revenue recorded a 20% rise, driven by growth in voice and data usage of 19% and 58% respectively, and this trend is expected to continue for the foreseeable future," Dzirutwe said.
"So, by purchasing additional shares through the rights issue, shareholders can increase their stake in the company. This can potentially increase their share of future profits and dividends."
He also indicated that the rights issue offered existing shareholders the opportunity to purchase new shares at a discounted price, which is usually lower than the market price. This allows shareholders to acquire new shares at a lower cost than they would have to pay if they bought them on the market.
In its financial results for the year ended February 28, 2023, Econet said it invested US$66 million in the period under review as part of its network modernisation programme. Network expansion and upgrades remain imperative to support business sustainability, which has been hampered by several years of under investment, due to ongoing macro-economic challenges.
Related Topics