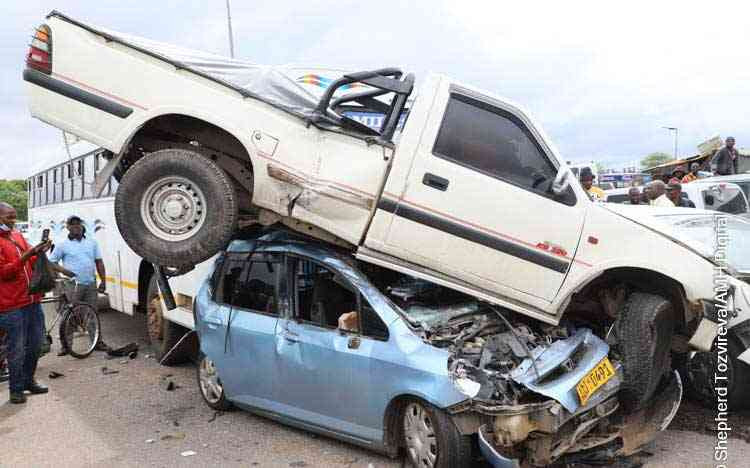 THE Road Safety Council of Zimbabwe (RSCZ) has raised concern over the country's road carnage, saying it is a silent pandemic.
RSCZ president Sam Nyaude appealed to authorities to make road safety a priority to save lives.
"Some priority measures need to be put in place to curb the continuing road carnage issue in Zimbabwe," Nyaude told journalists during a Press conference in Harare this week.
"Of late, we have cholera, which has raised dust in the country for killing nearly 500 people. However, when it comes to road carnage, there is dead silence.
"This is despite the fact that road carnage is a pandemic due to the fact that 7 000 people are quietly killed every year."
Nyaude added: "The coming of Mr Jean Todt for high level engagements with government and road safety stakeholders is a huge opportunity to ensure that Zimbabwe begins to take responsibility over all the avoidable road deaths which are currently going unchecked."
Todt is the United Nations special envoy on road safety.
According to the Zimbabwe Road Conditions and Inventory Report, unsafe road infrastructure is a major issue, with 70% of the total road network in poor to mediocre condition, and merely 25% in good to very good condition.
According to statistics released by the Zimbabwe National Statistics Agency in April, 8 897 people died in traffic accidents between 2019 and 2022.
Approximately 2 079 people died in 52 585 road accidents recorded last year alone.
In April this year, 30 people died while 153 others were injured in 288 road traffic accidents that were recorded countrywide during the Easter and Independence holidays.
Related Topics