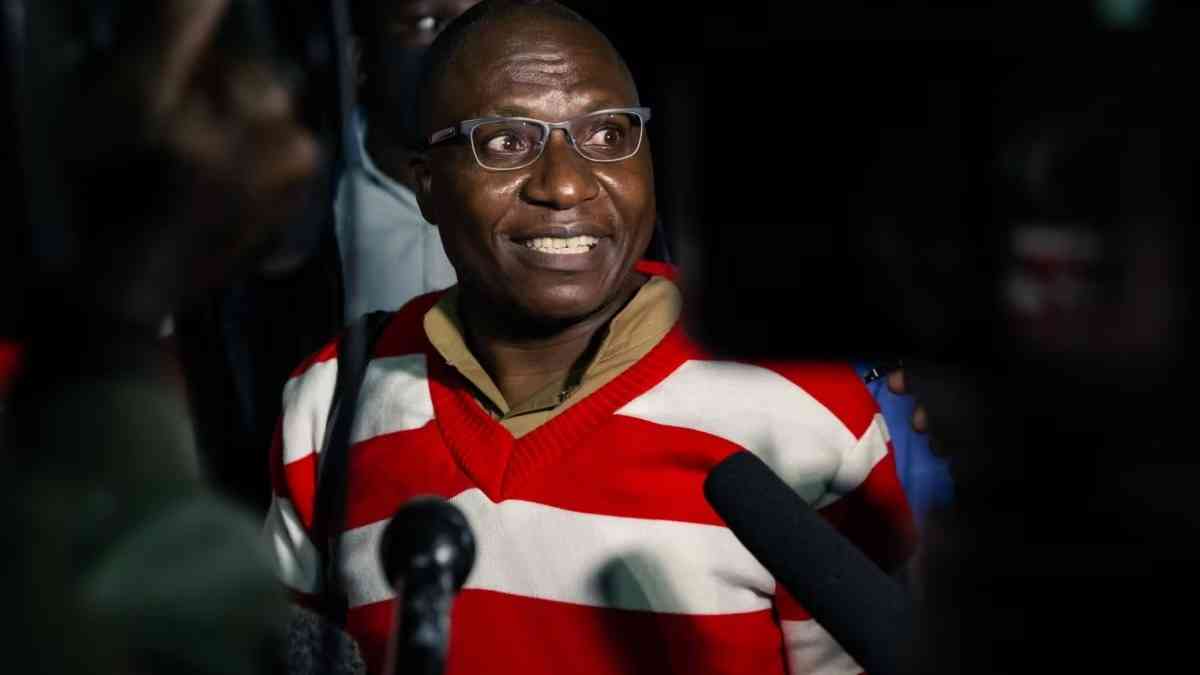 UNITED Nations special rapporteur Mary Lawlor has urged President Emmerson Mnangagwa's government to stop judicial harassment of education and labour rights activists in the country.
In a statement on Wednesday, Lawlor, who is a special rapporteur on the situation of human rights defenders singled out the judicial persecution of Amalgamated Rural Teachers Union of Zimbabwe (Artuz) leader Obert Masaraure as an example of harassment to deter labour activists from confronting government over labour rights violations.
Ngarivhume was recently jailed for inciting public violence.
Lawlor's statement was endorsed by Alice Jill Edwards, UN special rapporteur on cruel, inhumane or degrading treatment or punishment, Fionnuala Ní Aoláin, special rapporteur on the protection and promotion of human rights and Farida Shaheed, special rapporteur on the right to education.
"I am concerned about the on-going legal proceedings against Masaraure [Obert] who is also the spokesperson of the Crisis Coalition in Zimbabwe and urge authorities to drop the charges levelled against him. The charges are synonymous with criminalisation of education and labour rights defenders," Lawlor wrote.
She added: "Mr Obert Masaraure has long been targeted in reprisals for his peaceful work in defence of the labour rights of teachers, educators, and all those who seek to uphold the fundamental right to education in Zimbabwe.
"Masaraure was in 2019 charged with "subverting a constitutionally-elected government and inciting public violence. Since January 2022, Masaraure has faced multiple arrests and charges, including participation in a protest, alleged murder, and public incitement to violence, while being released on strict bail conditions."
He is due to stand trial on May 29 on charges related to national security, including public incitement to violence and obstruction of justice.
A hearing on the murder charge that he also faces is scheduled for May 31, 2023.
The expert said she had witnessed what appeared to be "a systematic targeting of human rights defenders from Artuz" working to promote the right to education and the right to an adequate standard of living for educators in rural areas of Zimbabwe.
"Since I took office in 2020, I have heard numerous allegations of arbitrary arrests, excessive use of force and ill-treatment by police officers against human rights defenders working to protect labour rights," she said.
The special rapporteur expressed concern that such targeting may be an attempt to deter others from standing up and peacefully assembling to fight for the right to education in the country.
"I am hoping to see the charges against Mr Obert Masaraure dropped and urge the government of Zimbabwe to promote a safe and enabling environment for all human rights defenders," Lawlor said.
The UN expert said she would continue to monitor the situation in Zimbabwe.
Related Topics