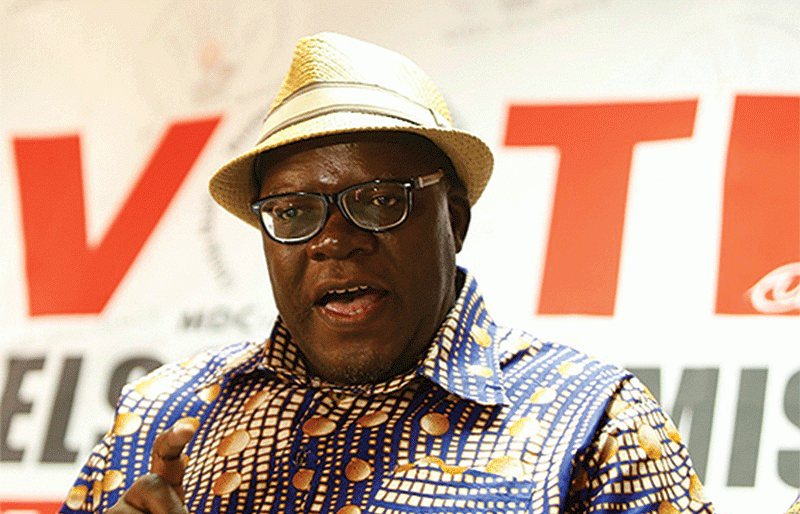 OPPOSITION legislator Tendai Biti has blasted President Emmerson Mnangagwa for attempting a constitutional coup with a bizarre general notice hiding procurement processes in the Health ministry.
Government has since withdrawn the gazette following a public outcry.
In a statement, Chief Secretary in the Office of the President and Cabinet (OPC), Misheck Sibanda, said the general notice was not authorised and an investigation is now underway.
"This public proclamation purported to suspend the provision of the Constitution particularly section 350 which says public procurement must be transparent in respect of acquisitions," Biti said in Parliament on Wednesday.
"On what basis does an arm of government issue a general notice which is not authorised by the Attorney-General and the Ministry of Justice? Is that not a form of a legal coup?," he asked.
Responding to Biti's statement, Justice minister Ziyambi Ziyambi, who is also the leader of government business in Parliament, said: "We are investigating. I cannot comment on something that is being investigated."
Yesterday, Citizens Coalition for Change (CCC) Bulawayo deputy spokesperson Felix Mafa-Sibanda said Mnangagwa was not sincere by reversing the general notice via a Press statement.
"It is frightening to contemplate the real intentions of the drafters of that notice that was carried by the Government Gazette," Sibanda said.
"How could it happen that the afore-mentioned notice could be published and finally announced by the Government Gazette without the knowledge and blessing of the incumbent President?
"We, therefore, call for a commission of inquiry under the Commission Act. "If he (Mnangagwa) is sincere that he was not aware of that notice, the only logical thing to do now is to set up a commission of inquiry as per the Commission Act."
Related Topics